Resolution by the African American Citizens of Goldsboro, N. C., 9 April 1917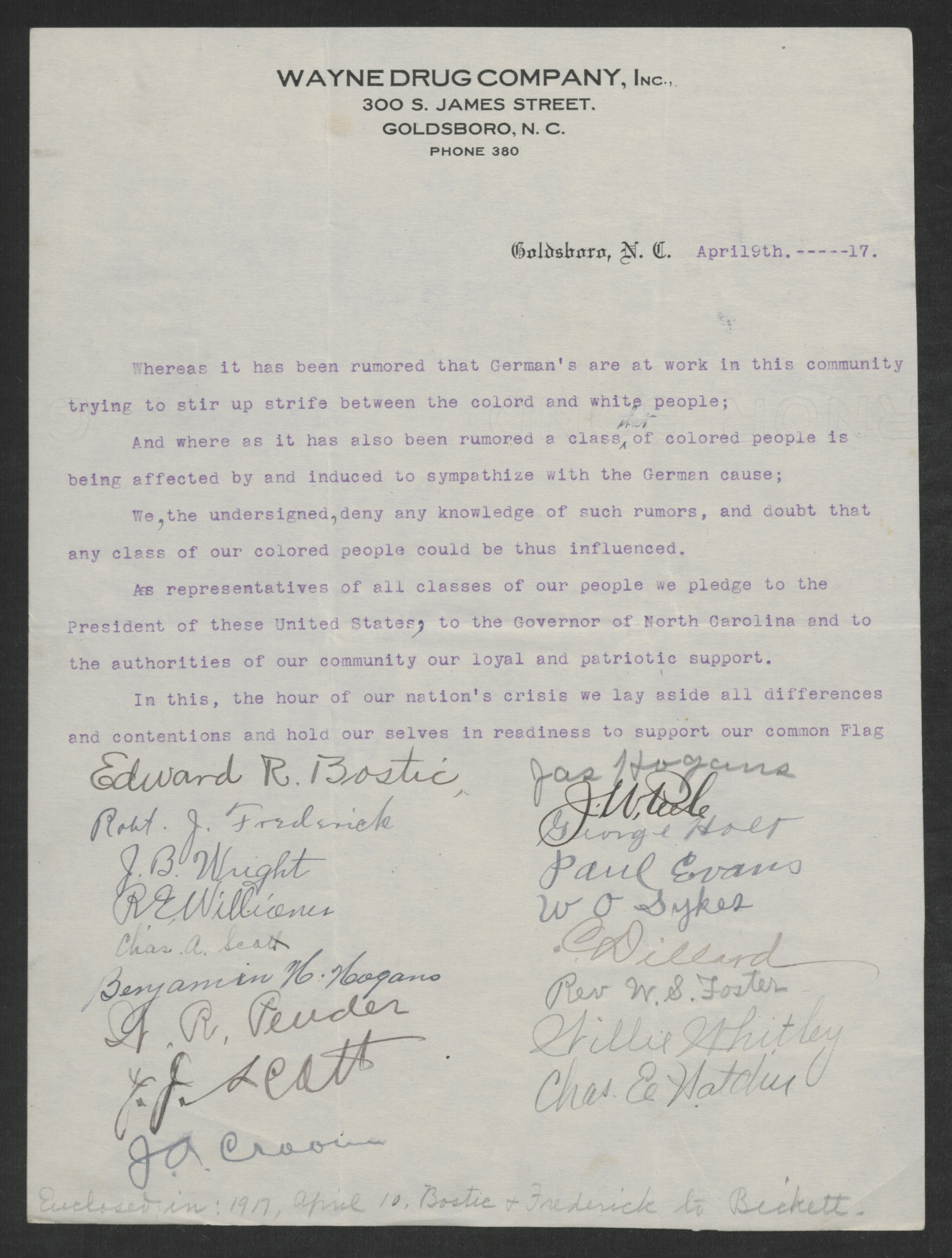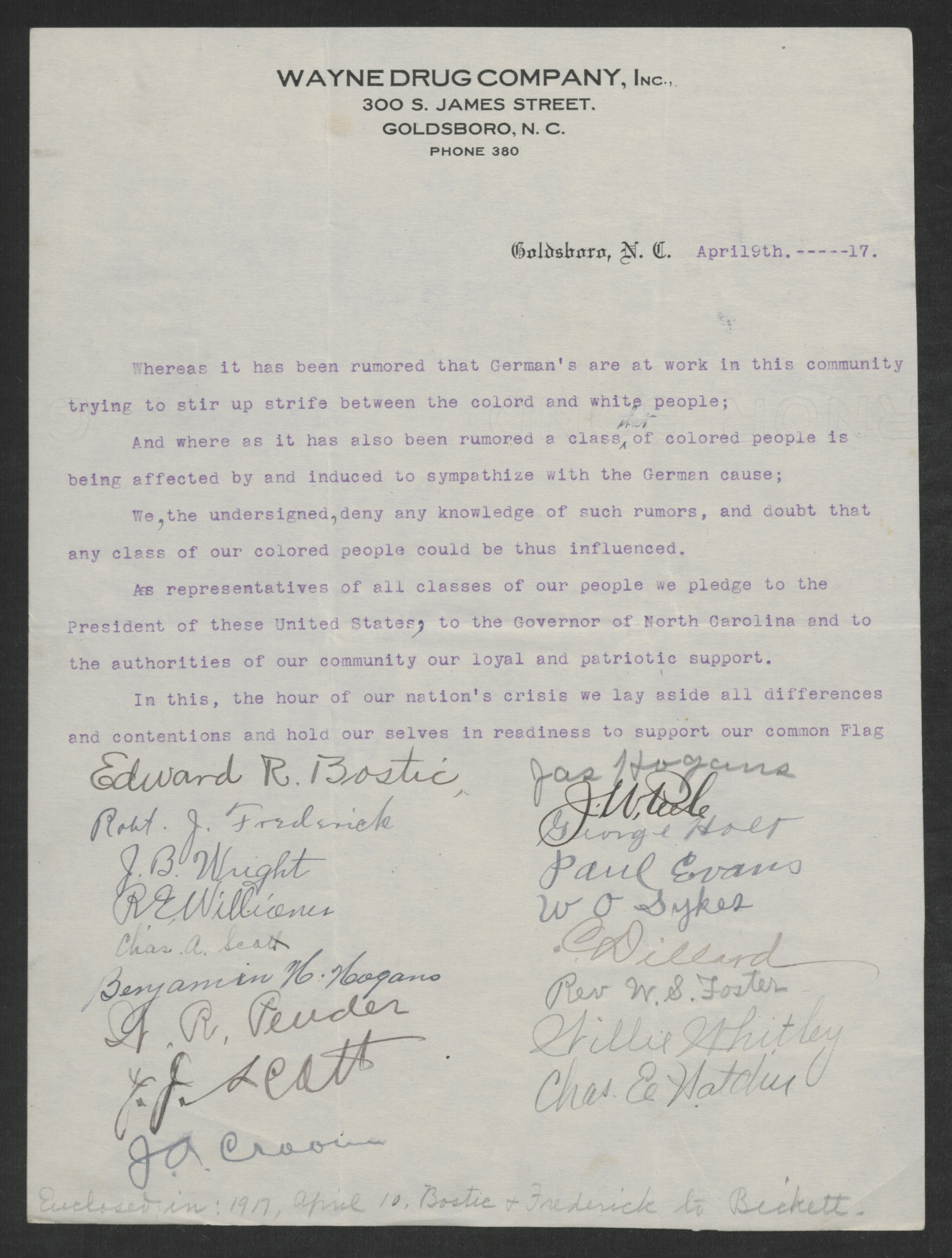 WAYNE DRUG COMPANY, INC.,
300 S. JAMES STREET.
GOLDSBORO, N. C.
PHONE 380
Goldsboro, N. C. April 9th.-----17.
Whereas it has been rumored that German's are at work in this community trying to stir up strife between the colord and white people;
And where as it has also been rumored a class that of colored people is being affected by and induced to sympathize with the German cause;
We, the undersigned, deny any knowledge of such rumors, and doubt that any class of our colored people could be thus influenced.
As representatives of all classes of our people we pledge to the President of these United States; to the Governor of North Carolina and to the authorities of our community our loyal and patriotic support.
In this, the hour of our nation's crisis we lay aside all differences and contentions and hold our selves in readiness to support our common Flag
Edward R. Bostic
Robt. J. Frederick
J. B. Wright
R. E. Williams
Chas. A. Scott
Benjamin H. Hogans
W. R. Pender
J. J. Scott
J. A. Croom
Jas Hogans
J. W. Peele
George Holt
Paul Evans
W O Sykes
C. Dillard
Rev W. S. Foster
Willie Whitley
Chas. E. Hatcher
Enclosed in: 1917, April 10. Bostic & Frederick to Bickett.
View More Record Details

Manuscript Type: