Letter from Edward R. Bostic and Robert J. Frederick to Thomas W. Bickett, 10 April 1917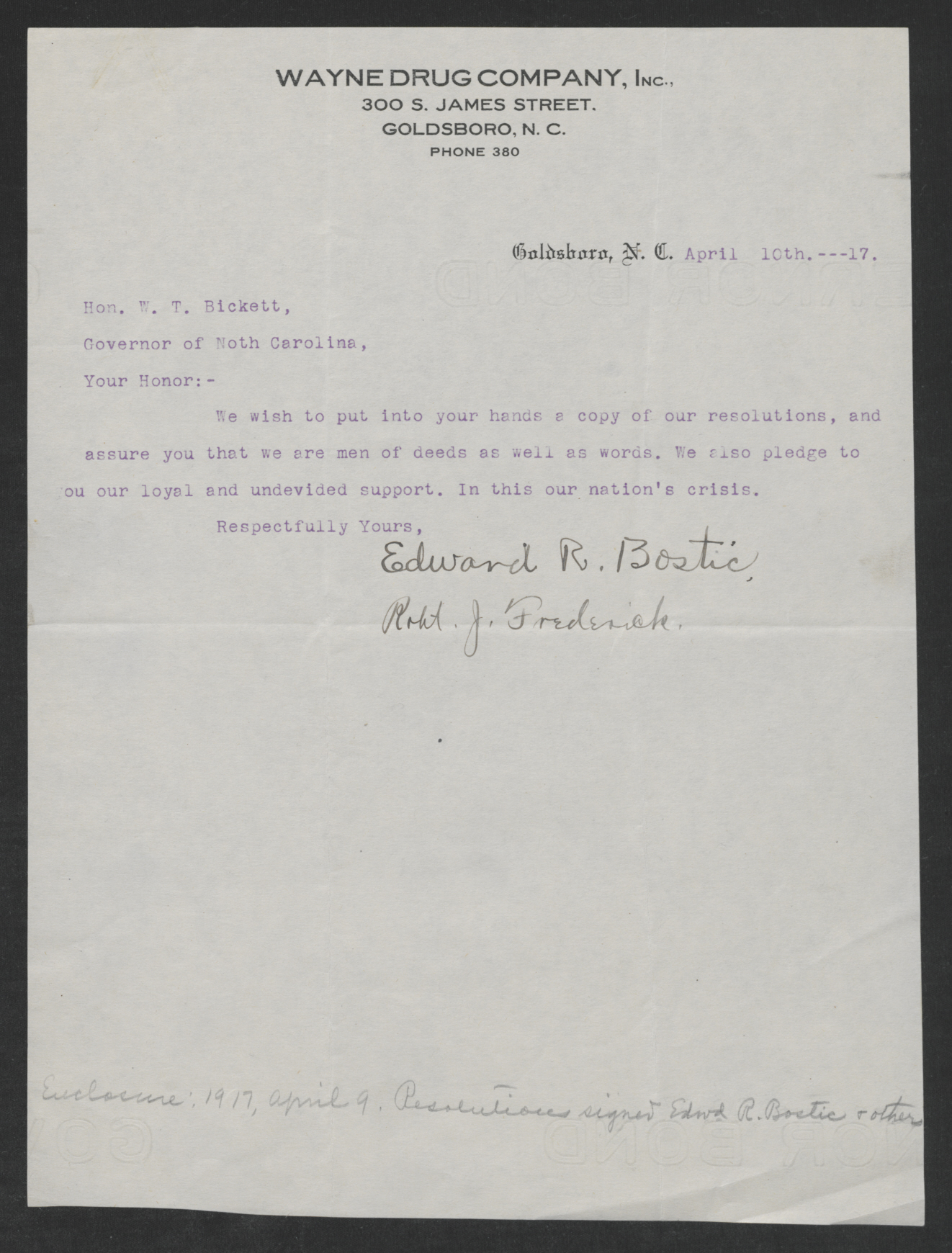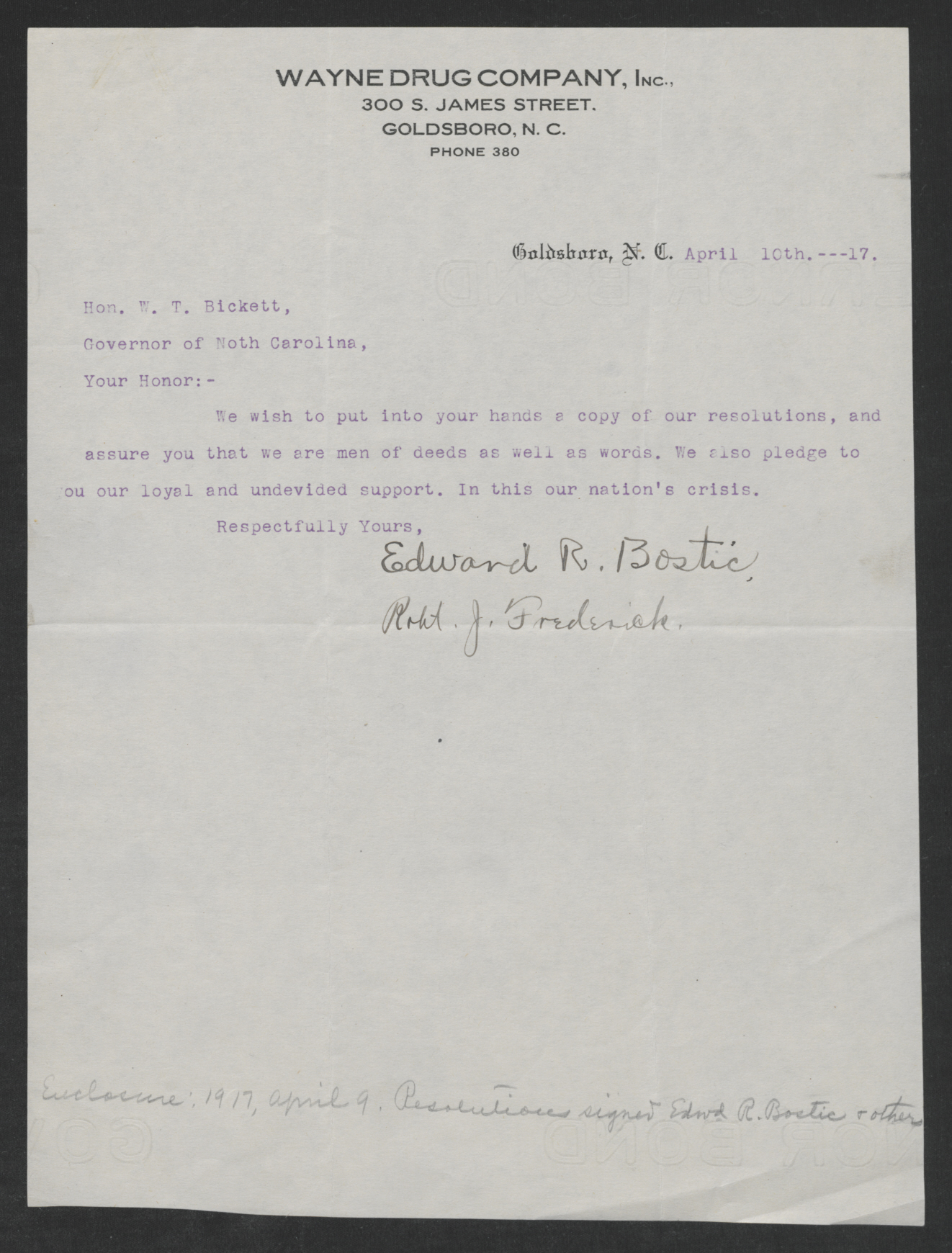 WAYNE DRUG COMPANY, INC.,
300 S. JAMES STREET.
GOLDSBORO, N. C.
PHONE 380
Goldsboro, N. C. April 10th.---17.
Hon. W. T. Bickett,
Governor of Noth Carolina,
Your Honor:-
We wish to put into your hands a copy of our resolutions, and assure you that we are men of deeds as well as words. We also pledge to you our loyal and undevided support. In this our nation's crisis.
Respectfully Yours,
Edward R. Bostic.
Robt. J. Frederick.
Enclosure: 1917, April 9. Resolutions signed Edwd R. Bostic & other
View More Record Details

Manuscript Type: