Telegram from James E. K. Aggrey to Thomas W. Bickett, 1 December 1918
Sender:
Recipient:
Collection:
Repository:
North Carolina, Office of Archives and History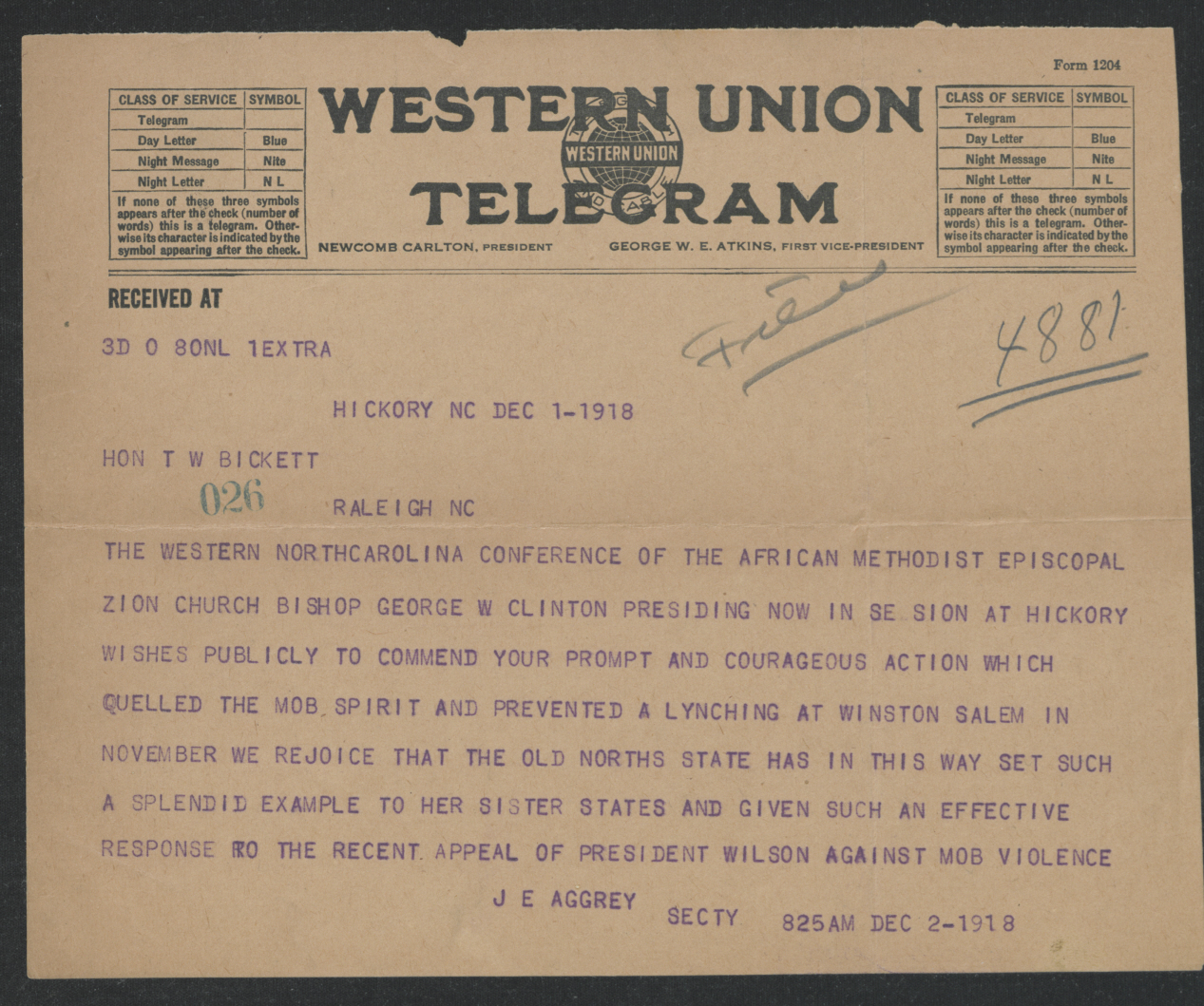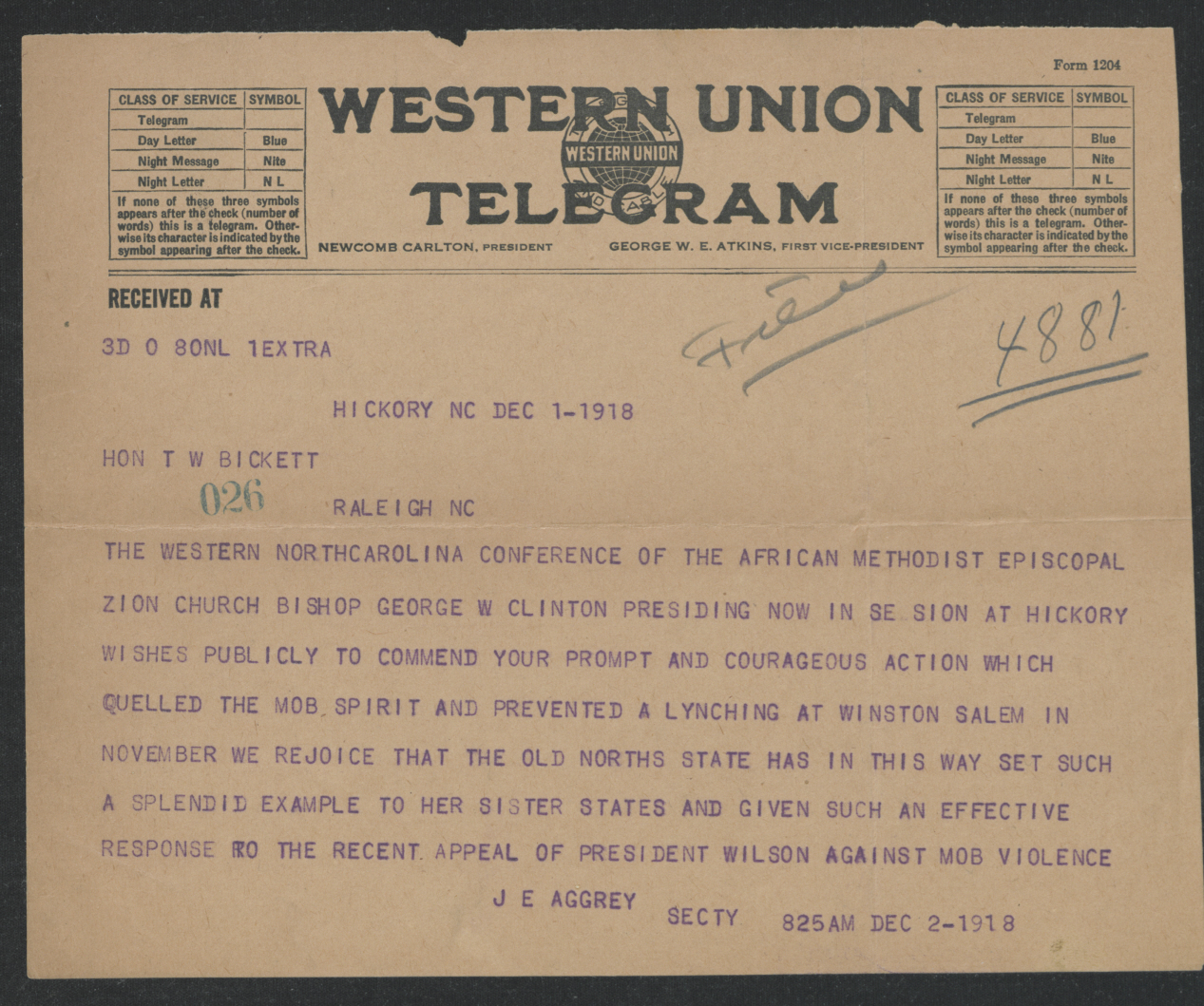 Hickory, N.C., December 1, 1918.
Hon. T. W. Bickett
Raleigh, N.C.
The Western North Carolina conference of the African Methodist Episcopal Zion Church, Bishop George W. Clinton presiding, now in session at Hickory, wishes publicly to commend your prompt and courageous action which quelled the mob spirit and prevented a lynching at Winston-Salem in November. We rejoice that the Old Norths State has in this way set such a splendid example to her sister states and given such an effective response to the recent appeal of President Wilson against mob violence.
J. E. Aggrey
Secty
View More Record Details

Manuscript Type: