Petition Appointing Mayor and Commissioners for the Town of Pembroke, 17 April 1917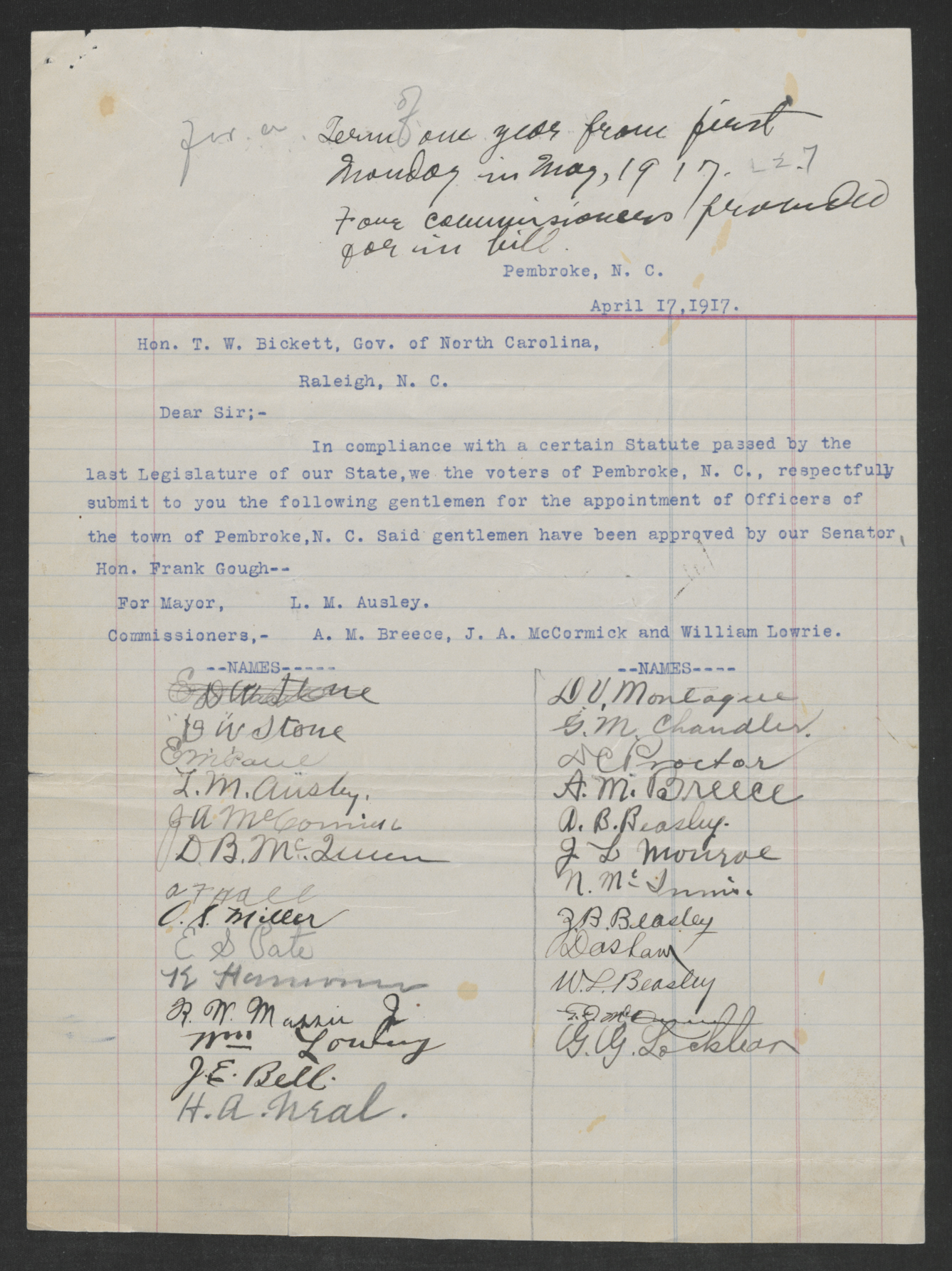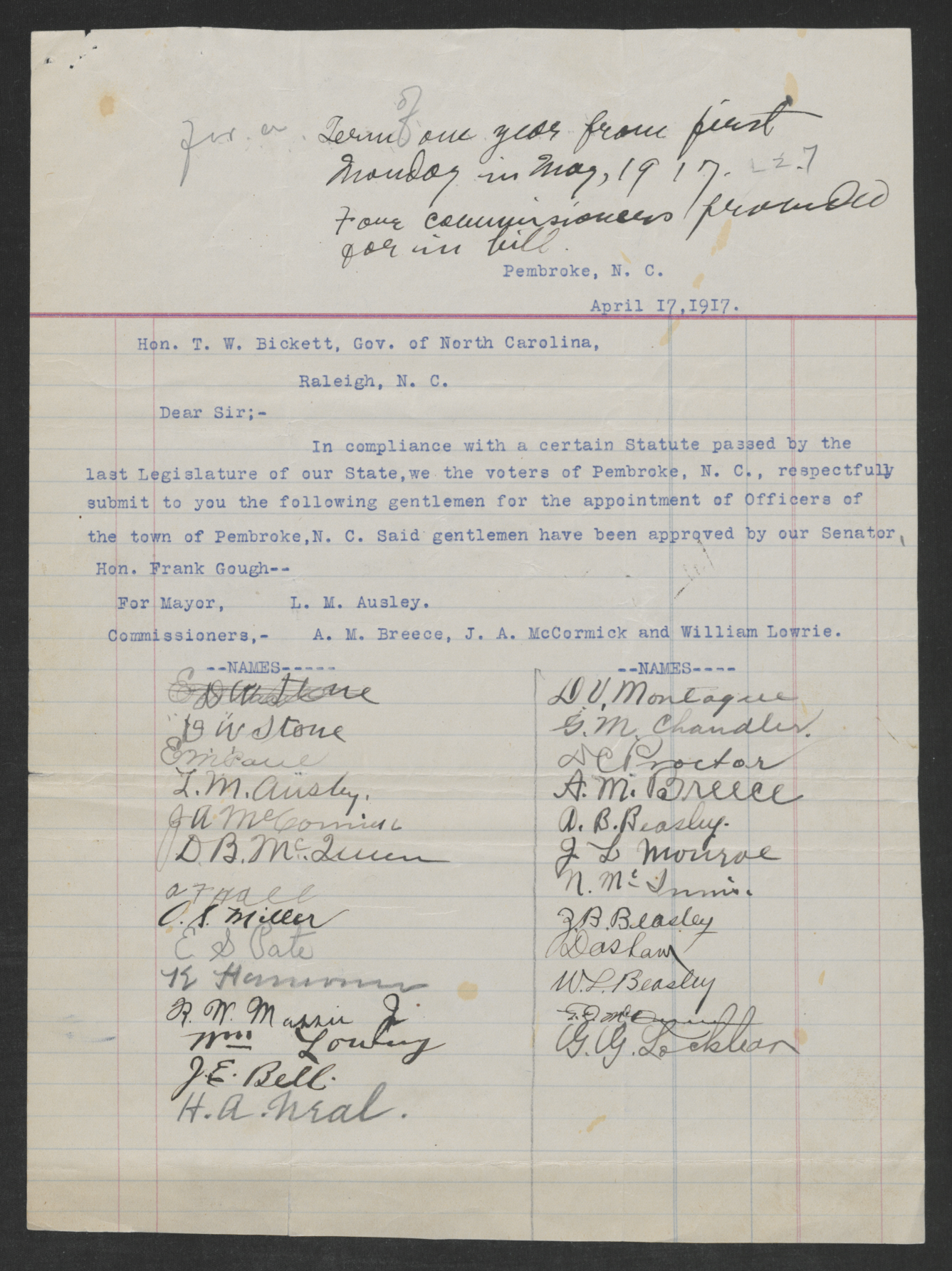 For a term of one year from first Monday in May, 1917. Four commissioners provided for in bill.
Pembroke, N. C.
April 17, 1917.
Hon. T. W. Bickett, Gov. of North Carolina,
Raleigh, N. C.
Dear Sir;-
In compliance with a certain Statute passed by the last Legislature of our State, we the voters of Pembroke, N. C., respectfully submit to you the following gentlemen for the appointment of Officers of the town of Pembroke, N. C. Said gentlemen have been approved by our Senator, Hon. Frank Gough--
For Mayor, L. M. Ausley.
Commissioners,- A. M. Breece, J. A. McCormick and William Lowrie.
--Names-----
[Illegible]
G W Stone
E M Paul
L. M. Ausley
J A McCormick
D. B. Mc[Illegible]
A F Hall
O. S. Miller
E S Pate
K Harmons
R. W. Massie Jr.
Wm Lowry
J. E. Bell
H. A. Neal
D. V. Montague
G. M. Chandler
D. C. Proctor
A. M. Breece
A. B. Beasley
J L Monroe
N. McInnis
Z. B. Beasley
Das Low
W. L. Beasley
G. D. Mc[Illegible]
G. G. Locklear
View More Record Details

Manuscript Type: