Letter from Alonzo M. Breece to Santford Martin, 1 May 1917
Sender:
Recipient:
Collection:
Repository:
North Carolina, Office of Archives and History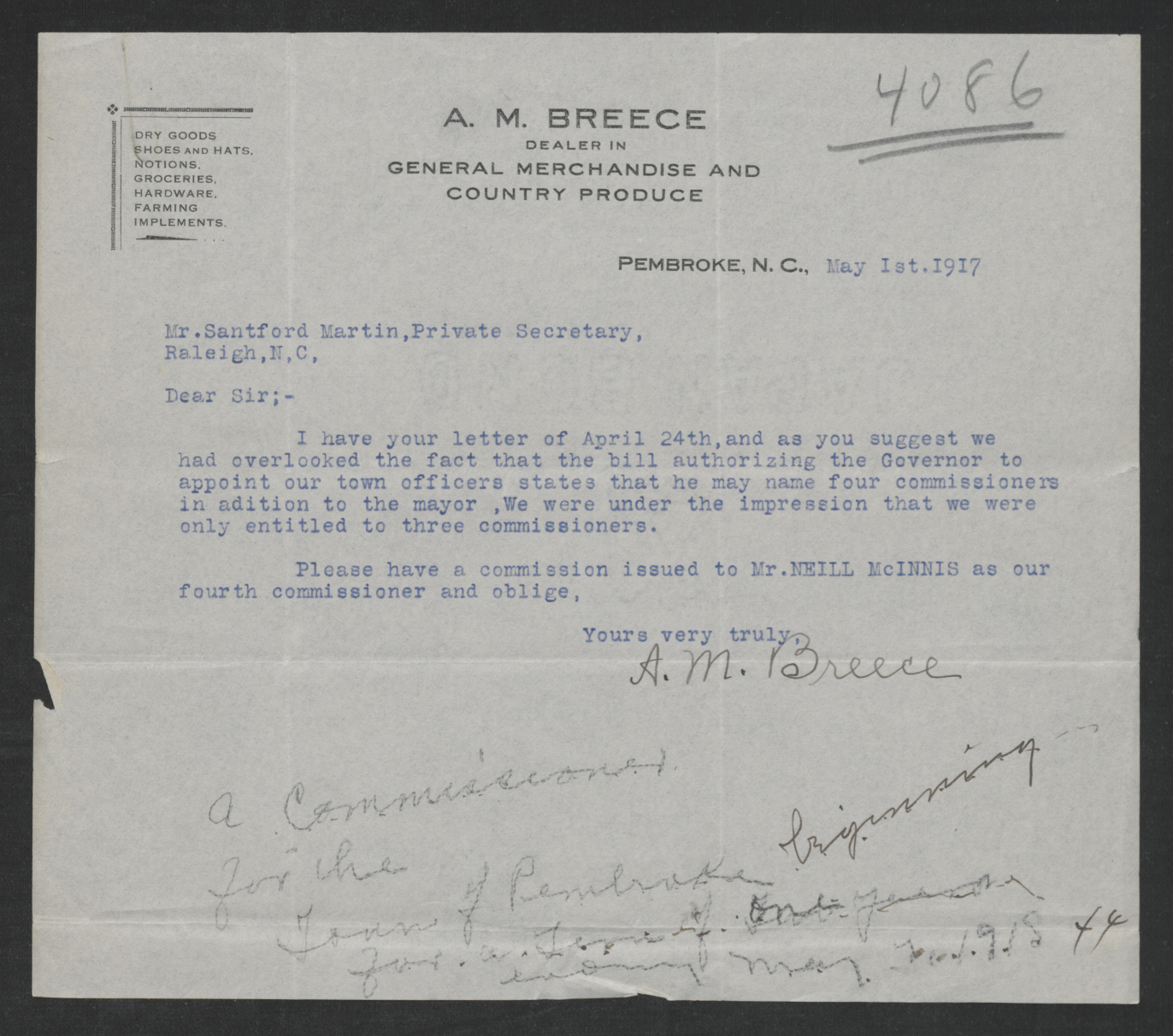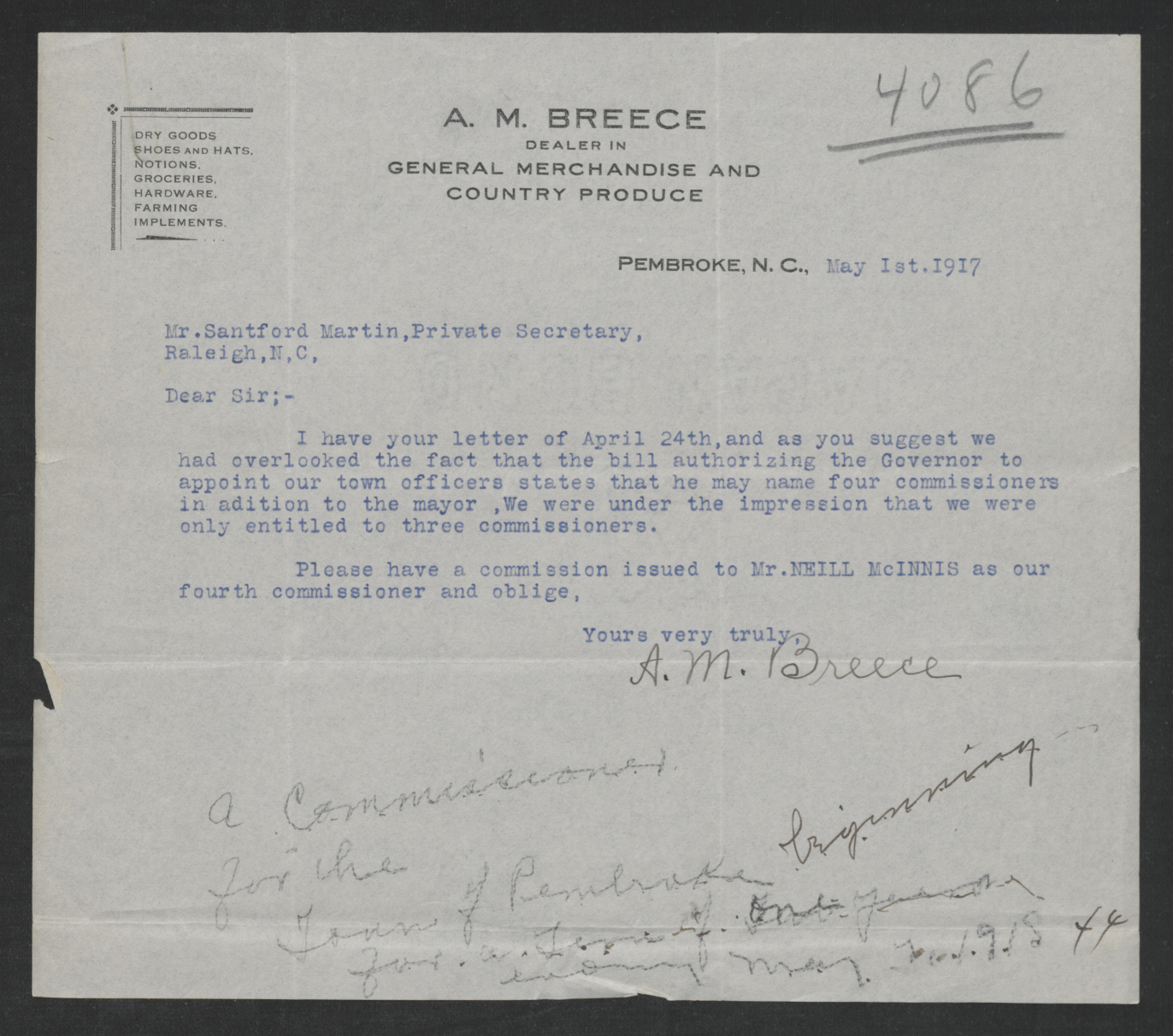 A. M. BREECE
DEALER IN
GENERAL MERCHANDISE AND
COUNTRY PRODUCE
PEMBROKE, N.C., May 1st. 1917
Mr. Santford Martin, Private Secretary,
Raleigh, N, C,
Dear Sir;-
I have your letter of April 24th, and as you suggest we had overlooked the fact that the bill authorizing the Governor to appoint our town officers states that he may name four commissioners in adition to the mayor, We were under the impression that we were only entitled to three commissioners.
Please have a commission issued to Mr. NEILL McINNIS as our fourth commissioner and oblige,
Yours very truly,
A. M. Breece
A Commissioner for the Town of Pembroke for a Term ending May 1, 1918.
View More Record Details

Manuscript Type: