Letter from Franklin H. Martin to Watson S. Rankin, 3 January 1918
Sender:
Recipient:
Repository:
State Archives of North Carolina
Collection: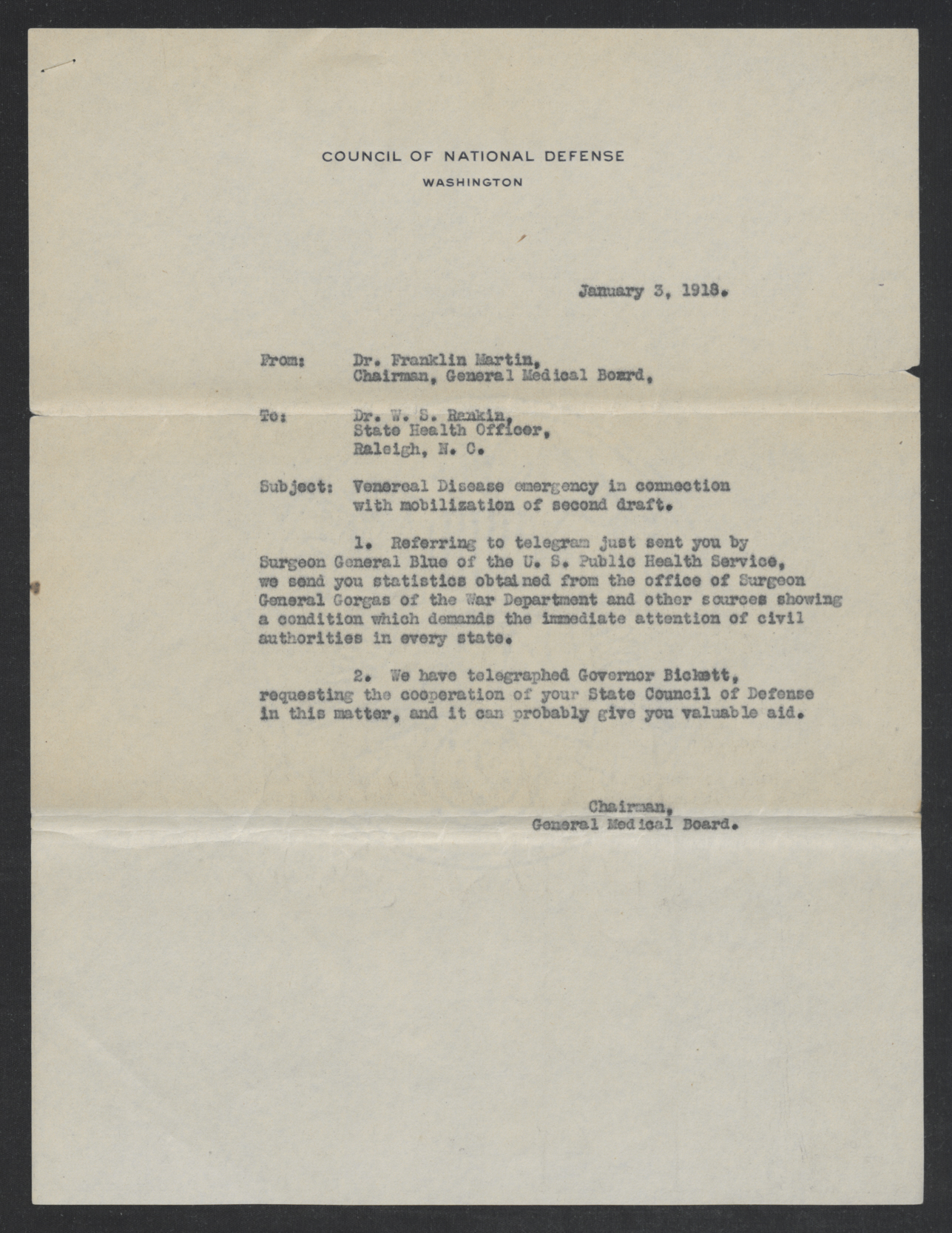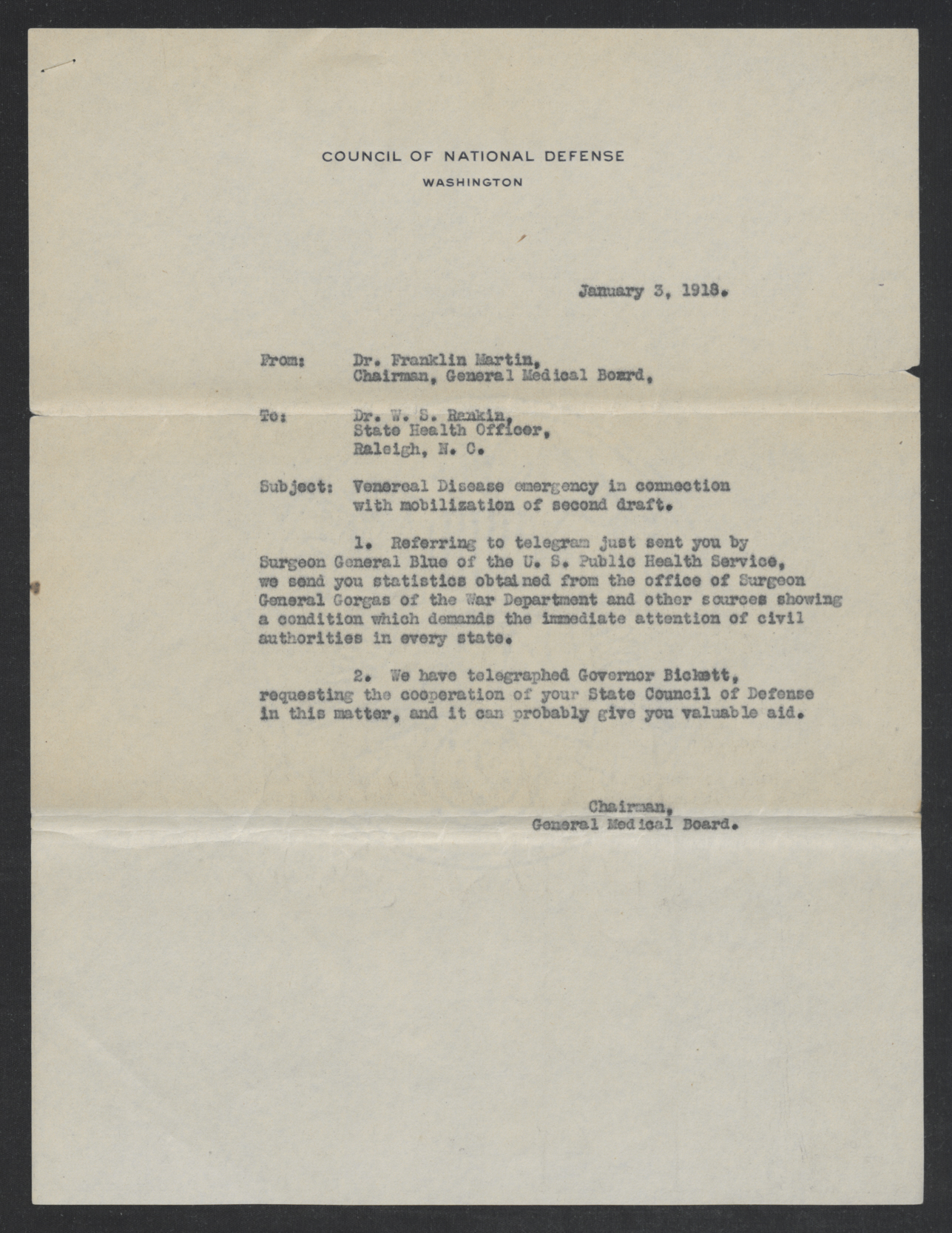 COUNCIL OF NATIONAL DEFENSE
WASHINGTON
January 3, 1918.
From: Dr. Franklin Martin, Chairman, General Medical Board,
To: Dr. W. S. Rankin, State Health Officer, Raleigh, N.C.
Subject: Venereal Disease emergency in connection with mobilization of second draft.
1. Referring to telegram just sent you by Surgeon General Blue of the U. S. Public Health Service, we send you statistics obtained from the office of Surgeon General Gorgas of the War Department and other sources showing a condition which demands the immediate attention of civil authorities in every state.
2. We have telegraphed Governor Bickett, requesting the cooperation of your State Council of Defense in this matter, and it can probably give you valuable aid.
Chairman,
General Medical Board.
View More Record Details

Manuscript Type: