Letter from Thomas W. Bickett to Allison C. Zollicoffer, 20 February 1918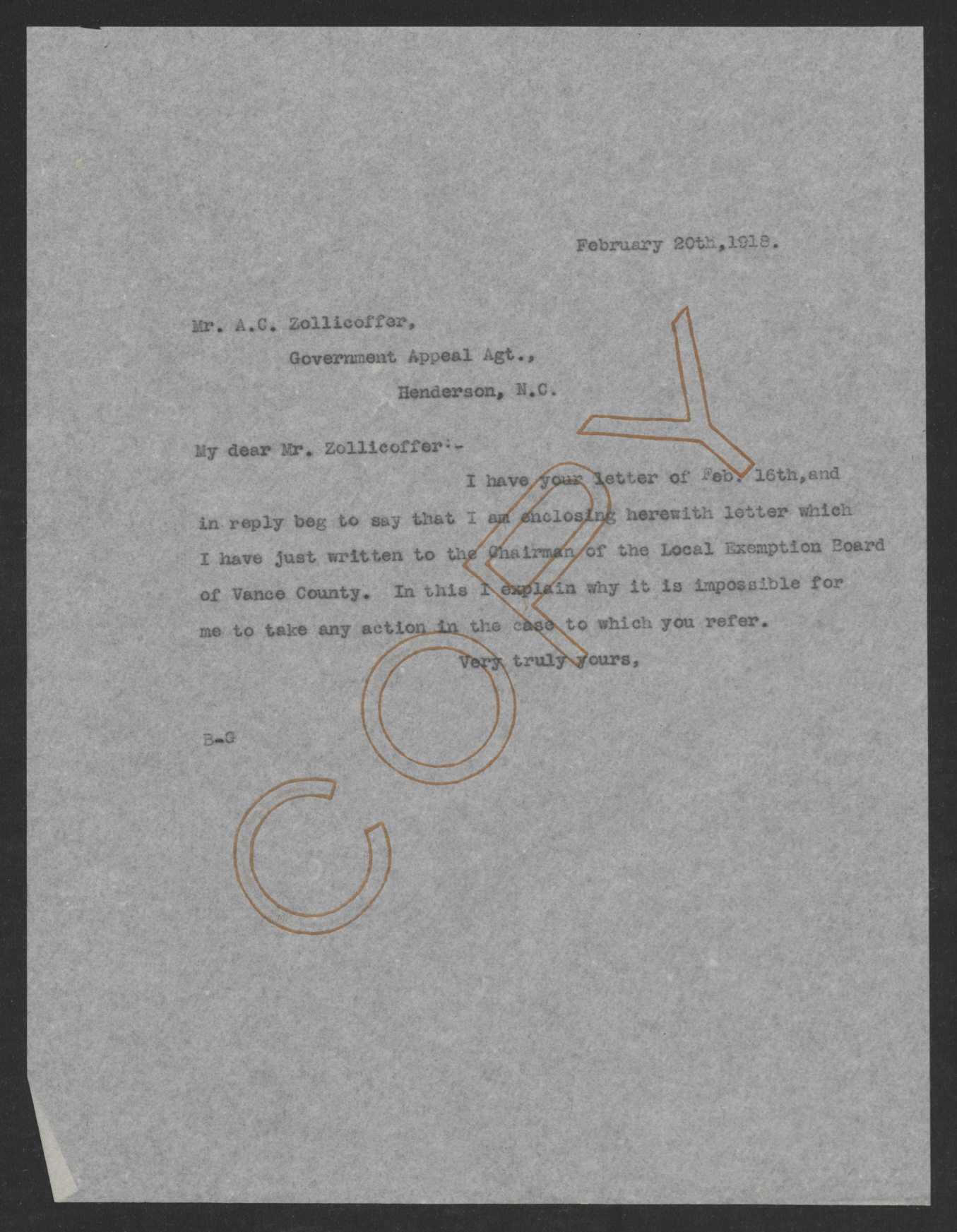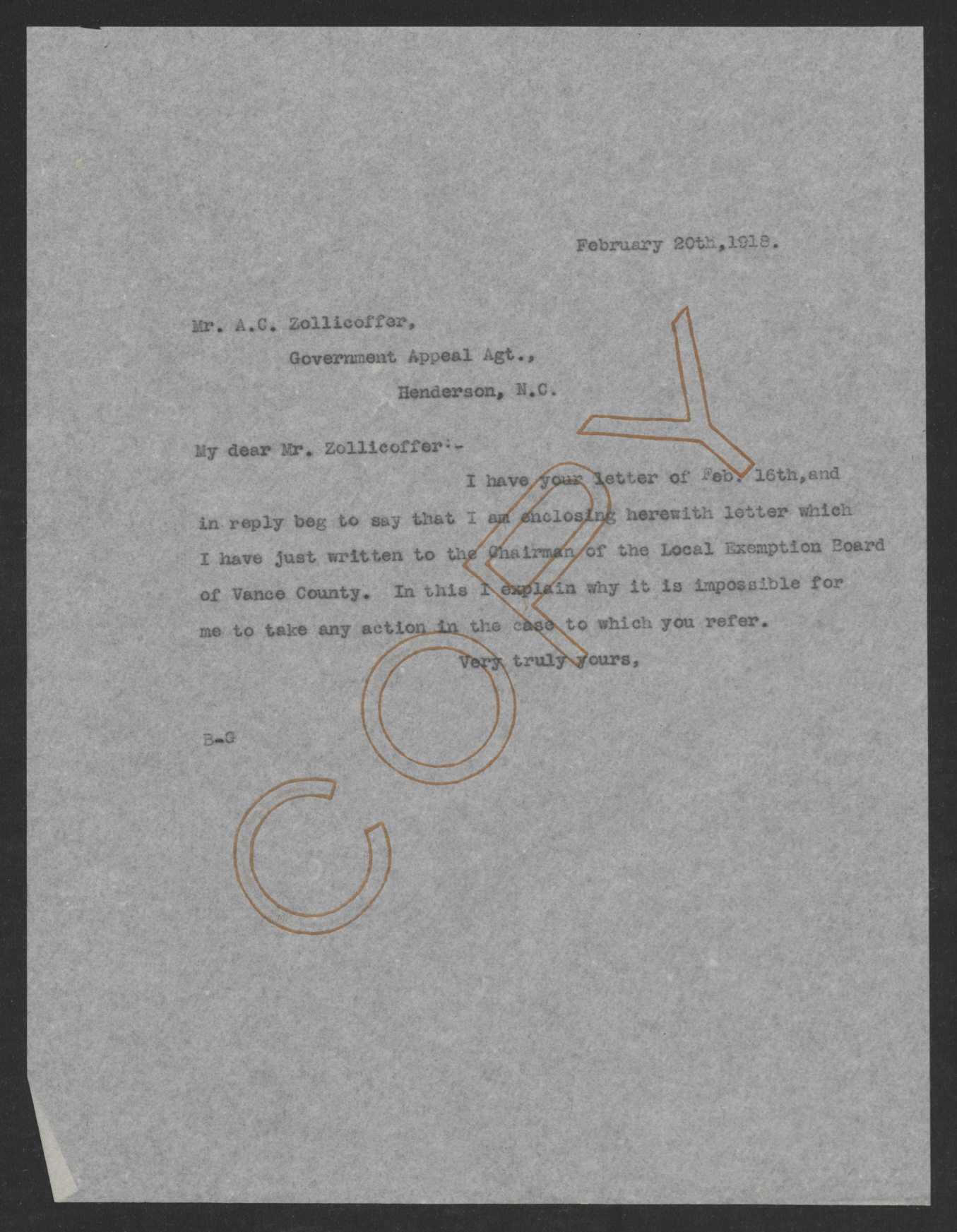 February 20th, 1918.
Mr. A. C. Zollicoffer,
Government Appeal Agt.,
Henderson, N.C.
My dear Mr. Zollicoffer:-
I have your letter of Feb. 16th, and in reply beg to say that I am enclosing herewith letter which I have just written to the Chairman of the Local Exemption Board of Vance County. In this I explain why it is impossible for me to take any action in the case to which you refer.
Very truly yours,
[unsigned]
B_G
View More Record Details

Manuscript Type: