Letter from Thomas W. Bickett to Joseph J. Laughinghouse, 21 May 1918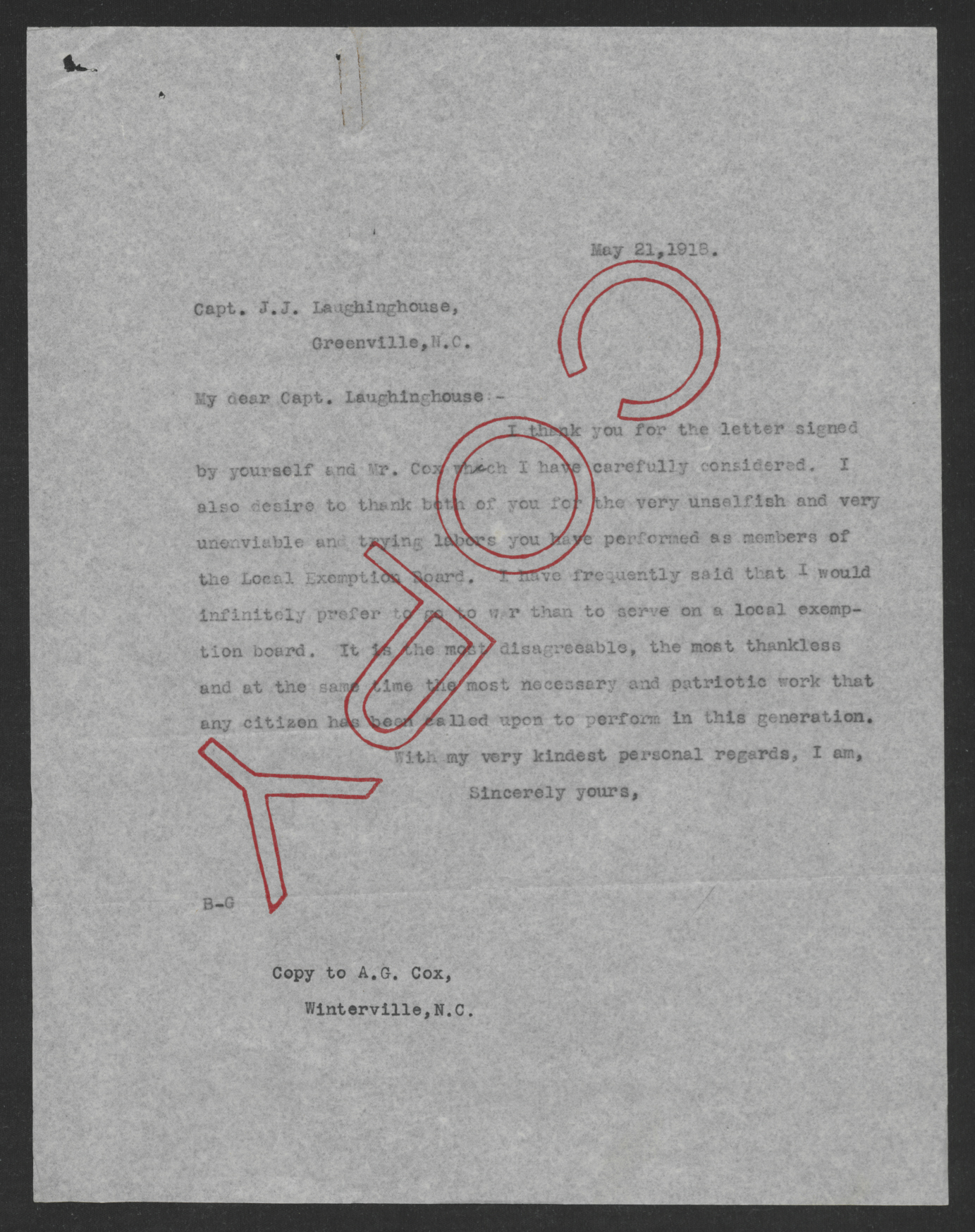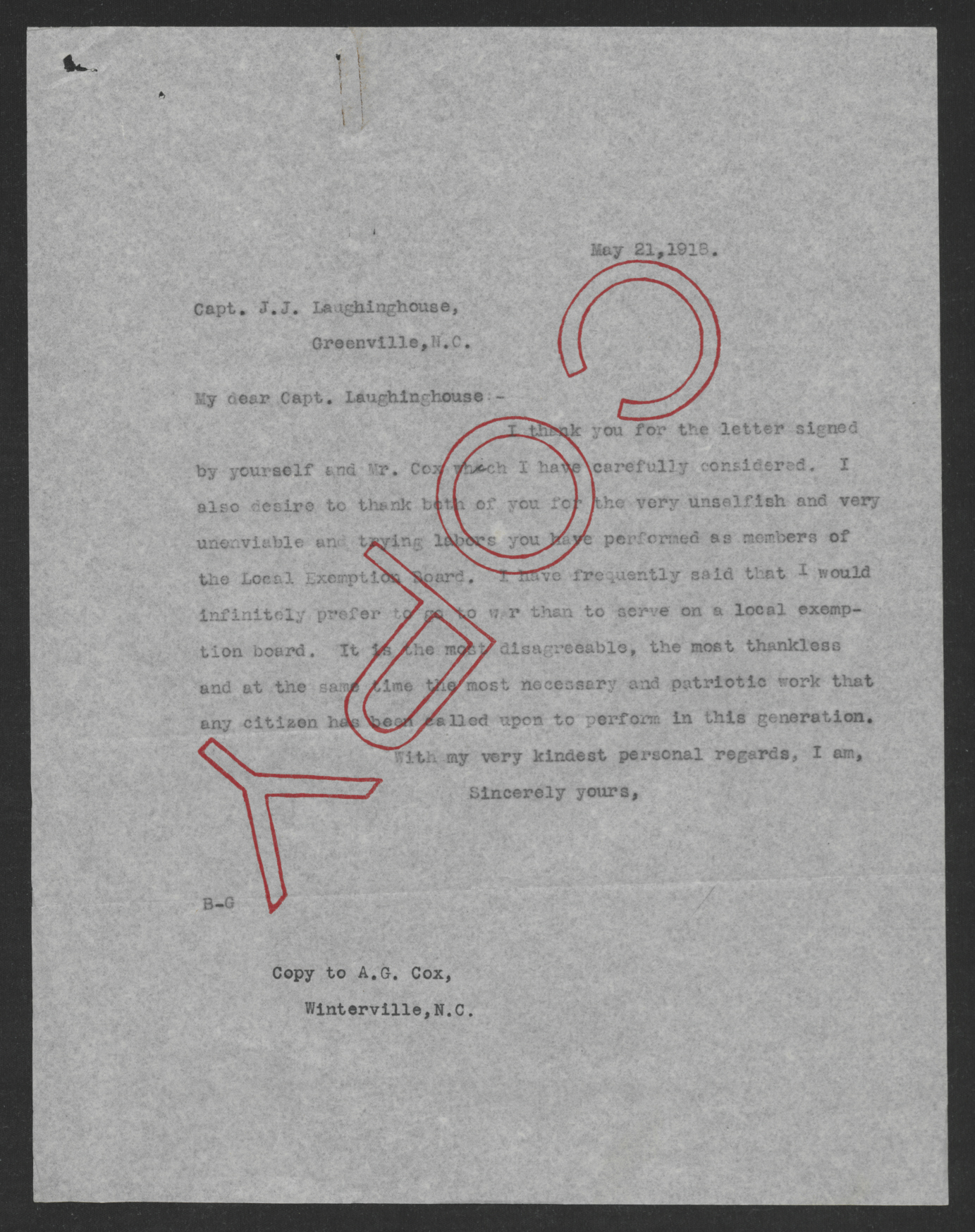 May 21, 1918.
Capt. J. J. Laughinghouse,
Greenville, N.C.
My dear Capt. Laughinghouse:-
I thank you for the letter signed by yourself and Mr. Cox which I have carefully considered. I also desire to thank both of you for the very unselfish and very unenviable and trying labors you have performed as members of the Local Exemption Board. I have frequently said that I would infinitely prefer to go to war than to serve on a local exemption board. It is the most disagreeable, the most thankless and at the same time the most necessary and patriotic work that any citizen has been called upon to perform in this generation.
With my very kindest personal regards, I am,
Sincerely yours,
[unsigned]
B-G
Copy to A. G. Cox,
Winterville, N.C.
View More Record Details

Manuscript Type: