Letter from Aaron M. Moore to Thomas W. Bickett, 24 June 1919
Sender:
Recipient:
Collection:
Repository:
North Carolina, Office of Archives and History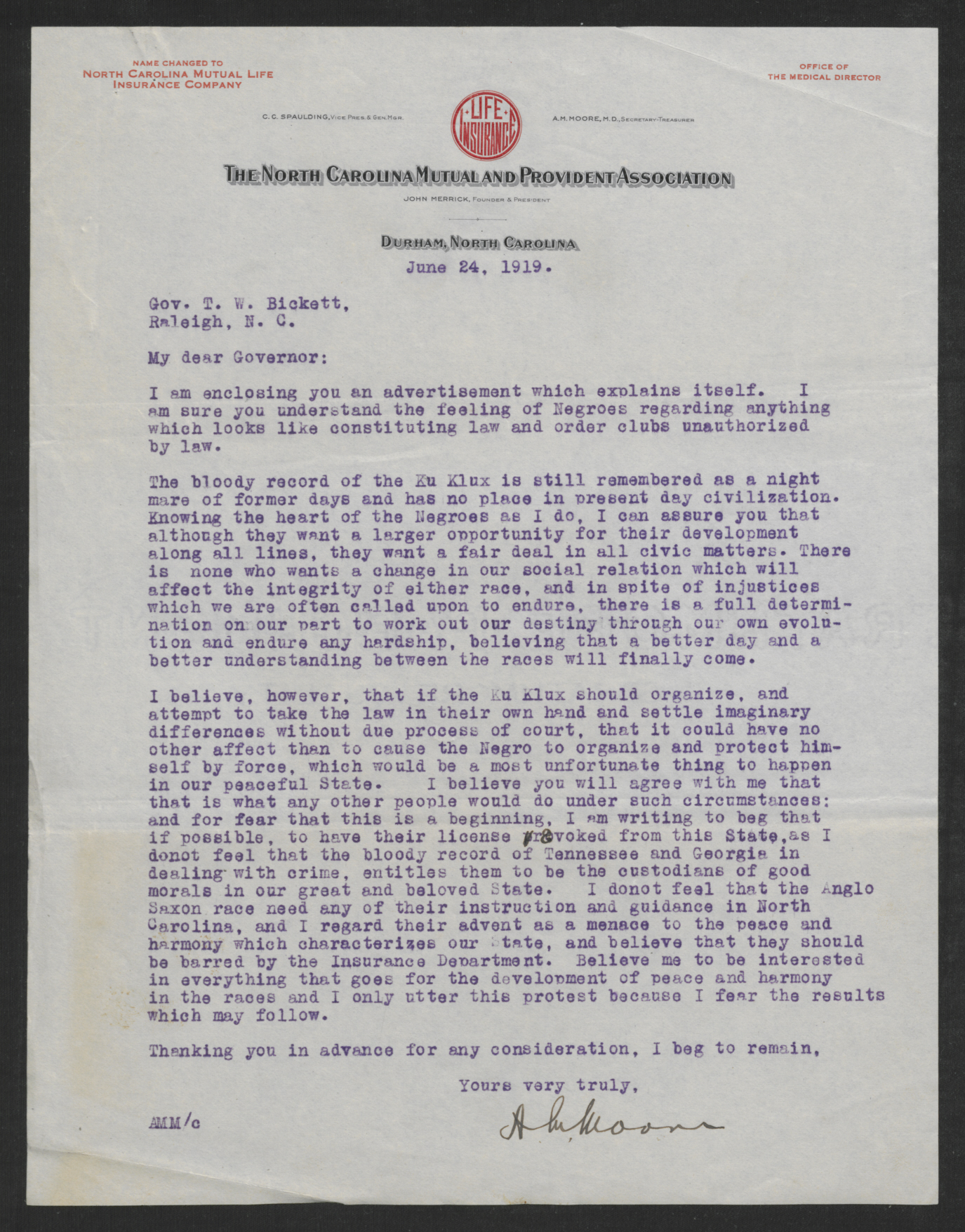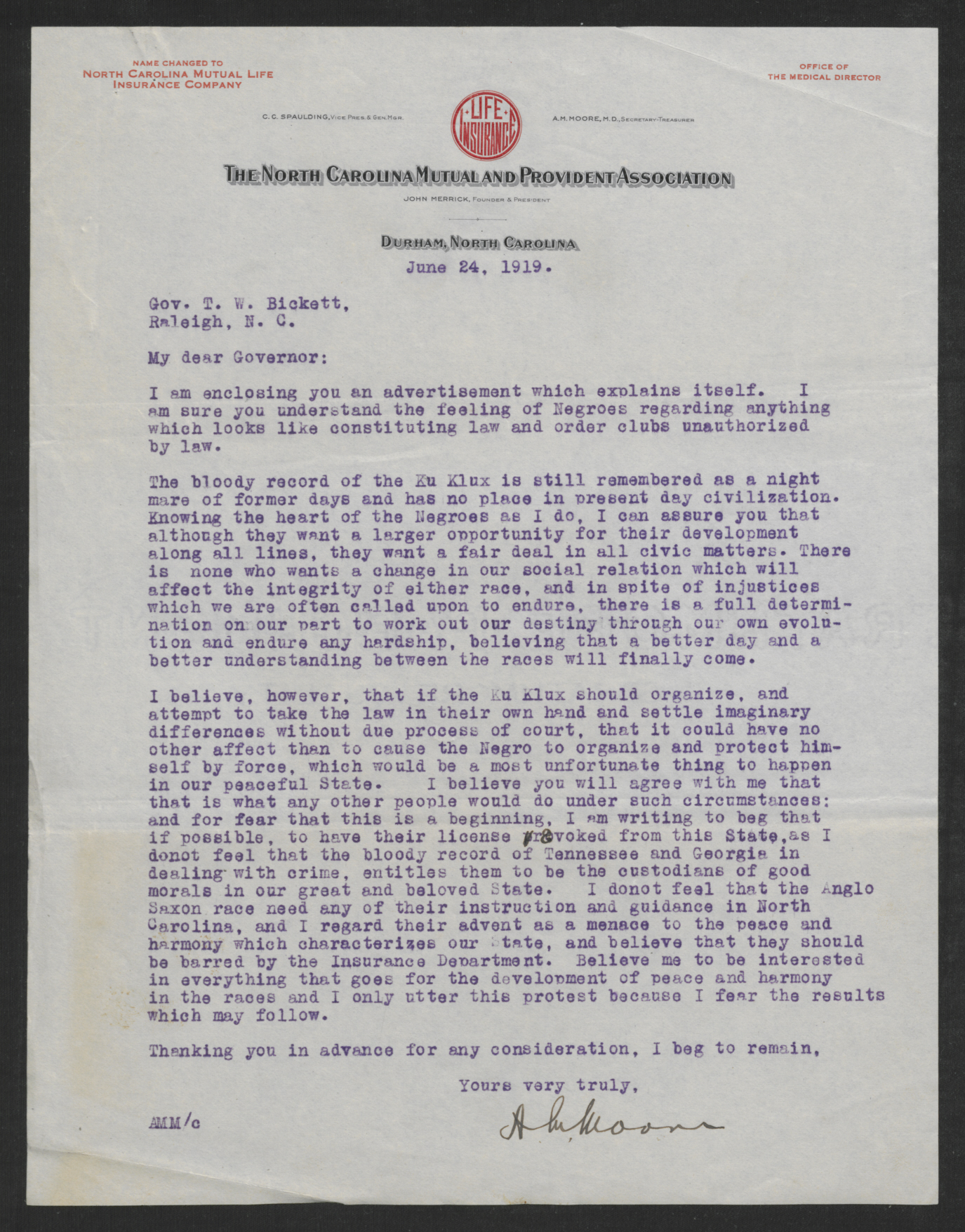 THE NORTH CAROLINA MUTUAL AND PROVIDENT ASSOCIATION
JOHN MERRICK, FOUNDER & PRESIDENT
DURHAM, NORTH CAROLINA
June 24, 1919.
Gov. T. W. Bickett,
Raleigh, N. C.
My dear Governor:
I am enclosing you an advertisement which explains itself. I am sure you understand the feeling of Negroes regarding anything which looks like constituting law and order clubs unauthorized by law.
The bloody record of the Ku Klux is still remembered as a night mare of former days and has no place in present day civilization. Knowing the heart of the Negroes as I do, I can assure you that although they want a larger opportunity for their development along all lines, they want a fair deal in all civic matters. There is none who wants a change in our social relation which will affect the integrity of either race, and in spite of injustices which we are often called upon to endure, there is a full determination on our part to work out our destiny through our own evolution and endure any hardship, believing that a better day and a better understanding between the races will finally come.
I believe, however, that if the Ku Klux should organize, and attempt to take the law in their own hand and settle imaginary differences without due process of court, that it could have no other affect than to cause the Negro to organize and protect himself by force, which would be a most unfortunate thing to happen in our peaceful State. I believe you will agree with me that that is what any other people would do under such circumstances; and for fear that this is a beginning, I am writing to beg that if possible, to have their license revoked from this State, as I donot feel that the bloody record of Tennessee and Georgia in dealing with crime, entitles them to be the custodians of good morals in our great and beloved State. I donot feel that the Anglo Saxon race need any of their instruction and guidance in North Carolina, and I regard their advent as a menace to the peace and harmony which characterizes our State, and believe that they should be barred by the Insurance Department. Believe me to be interested in everything that goes for the development of peace and harmony in the races and I only utter this protest because I fear the results which may follow.
Thanking you in advance for any consideration, I beg to remain,
Yours very truly,
A. M. Moore
AMM/c
View More Record Details

Manuscript Type: