Letter from R. A. Smith and A. E. William to Thomas W. Bickett, Undated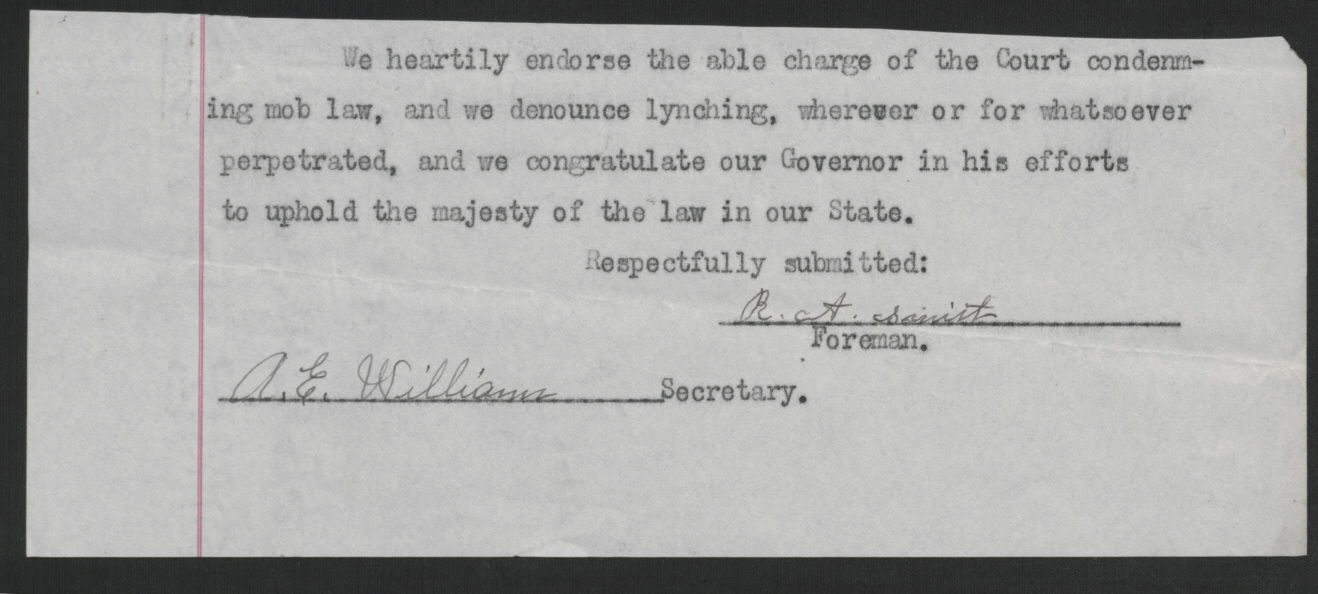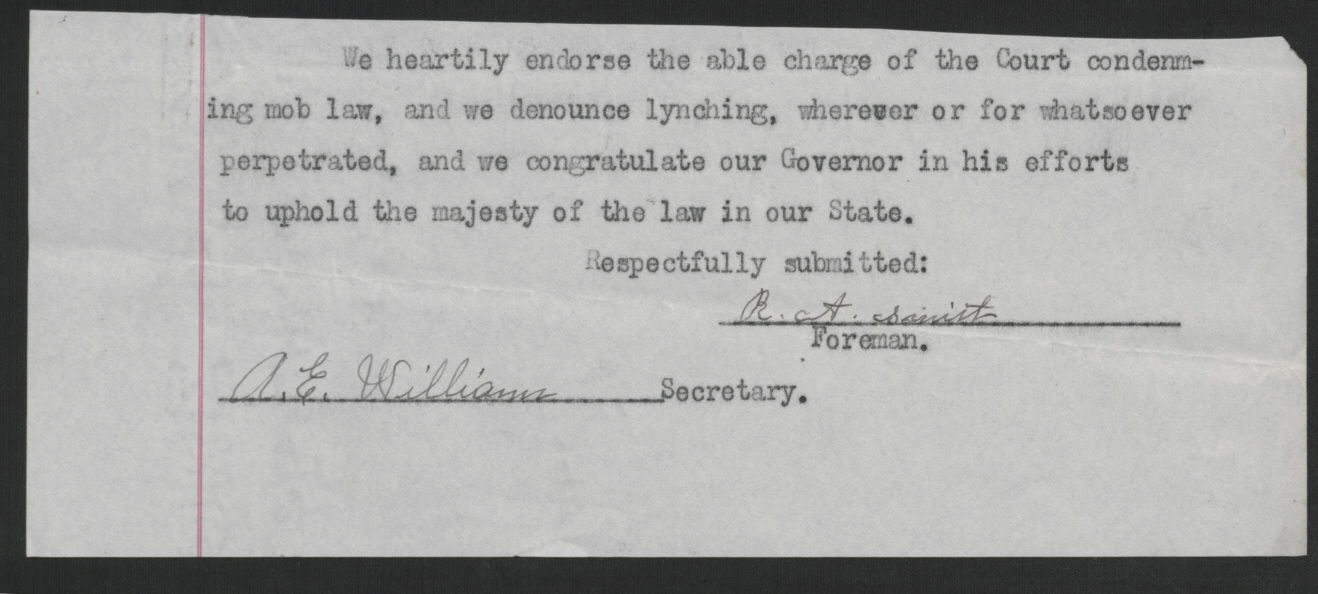 We heartily endorse the able charge of the Court condenming mob law, and we denounce lynching, wherever or for whatsoever perpetrated, and we congratulate our Governor in his efforts to uphold the majesty of the law in our State.
Respectfully submitted:
R. A. Smith
Foreman.
A. E. William 
Secretary.
View More Record Details

Manuscript Type: