Letter from Hugh S. Johnson to Thomas W. Bickett, 28 December 1917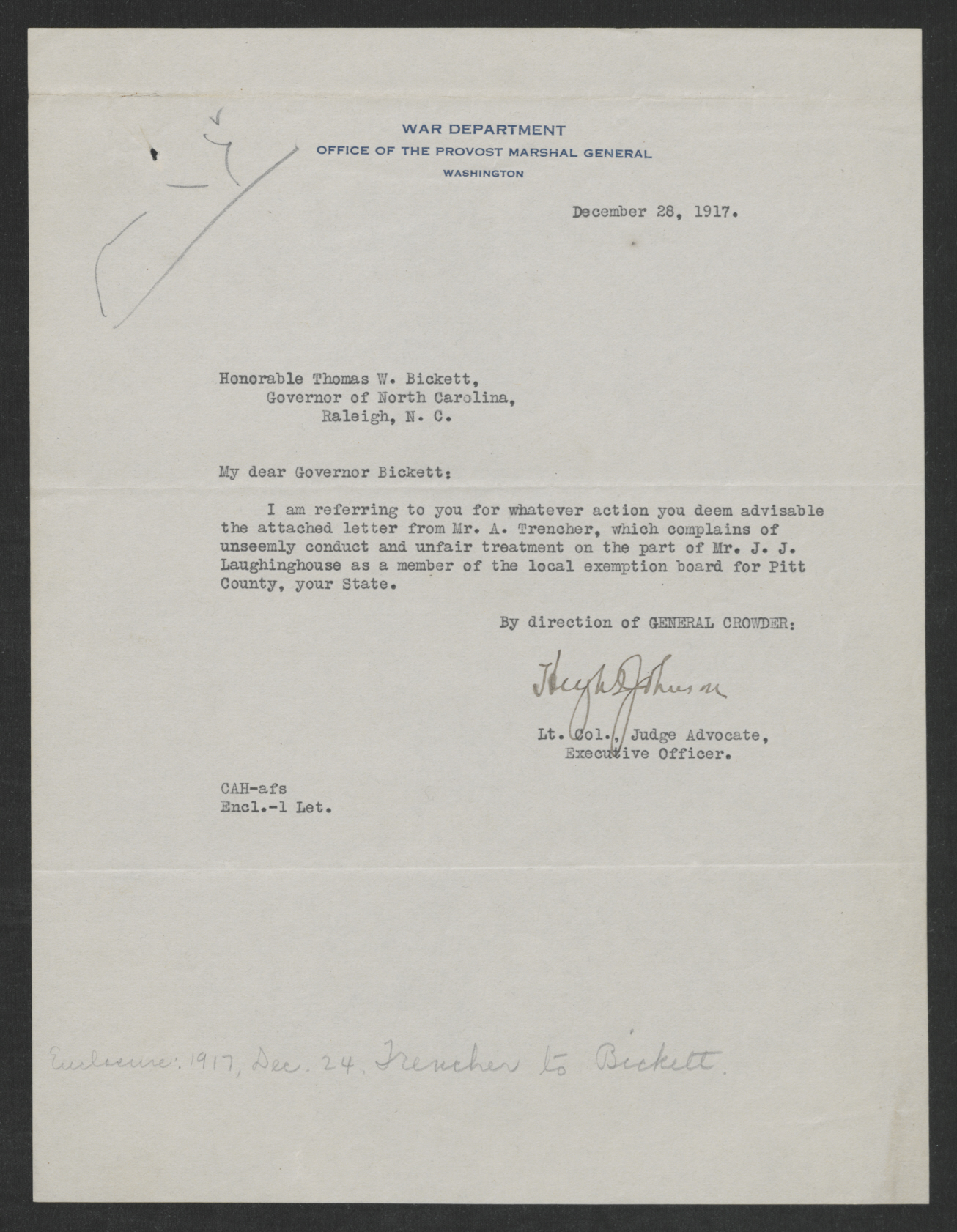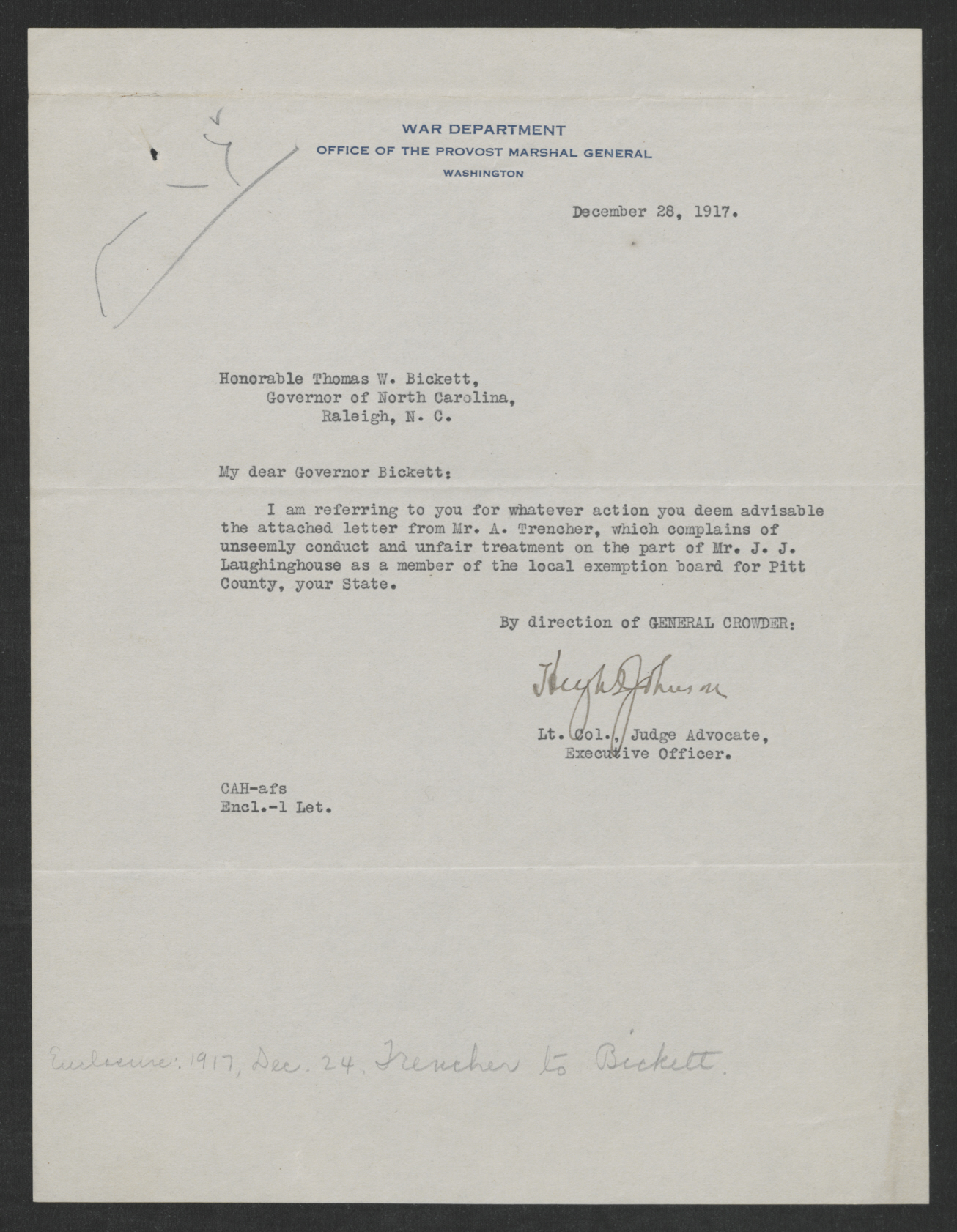 WAR DEPARTMENT
OFFICE OF THE PROVOST MARSHAL GENERAL
WASHINGTON
December 28, 1917.
Honorable Thomas W. Bickett,
Governor of North Carolina,
Raleigh, N.C.
My dear Governor Bickett:
I am referring to you for whatever action you deem advisable the attached letter from Mr. A. Trencher, which complains of unseemly conduct and unfair treatment on the part of Mr. J. J. Laughinghouse as a member of the local exemption board for Pitt County, your state.
By direction of GENERAL CROWDER:
Hugh Johnson
Lt. Col., Judge Advocate,
Executive Officer.
CAH-afs
Encl.-1 Let.
Enclosure: 1917, Dec. 24. Trencher to Bickett
View More Record Details

Manuscript Type: