Essential Measures to an Effective Campaign Against Venereal Disease, circa 1918
Repository:
State Archives of North Carolina
Collection: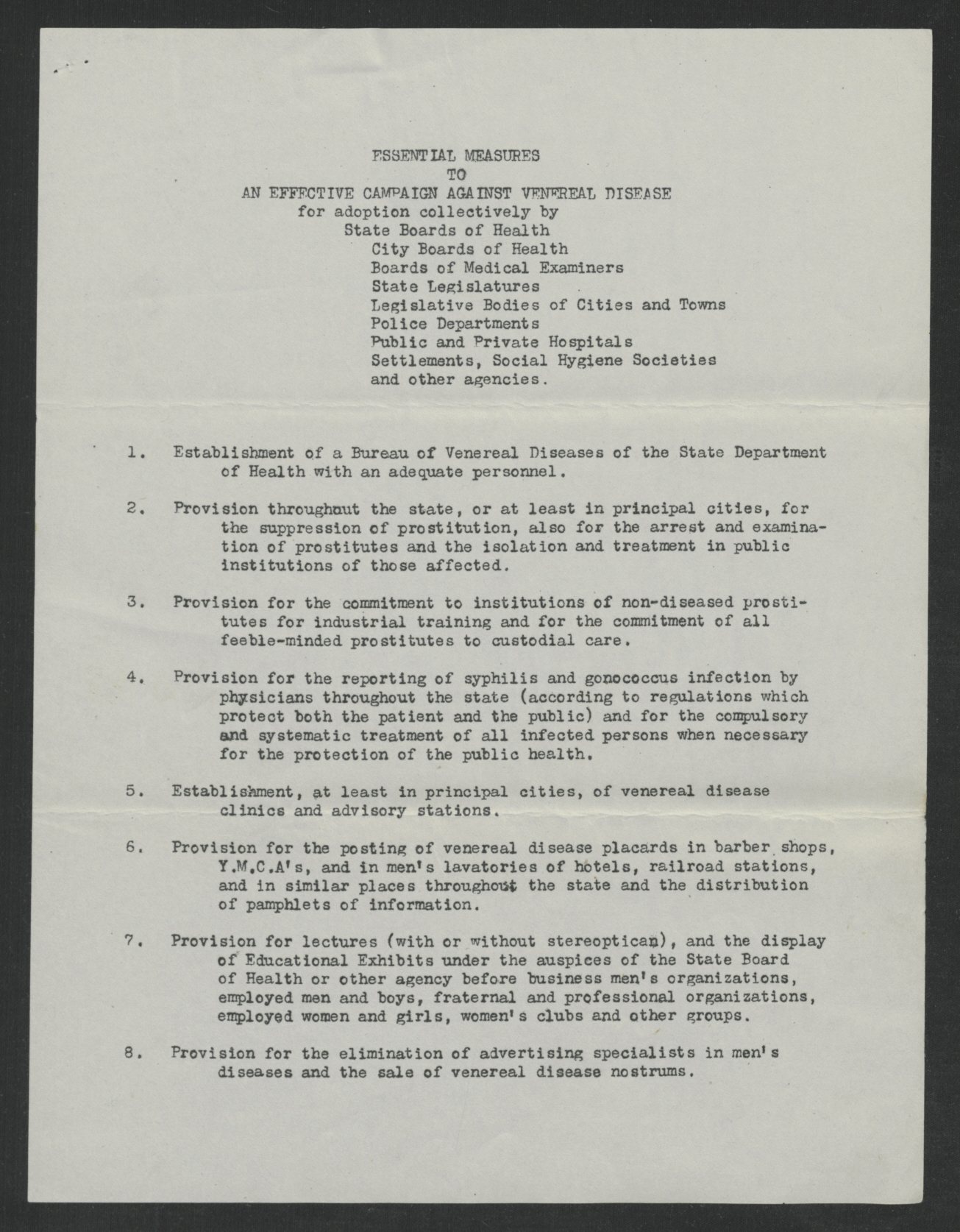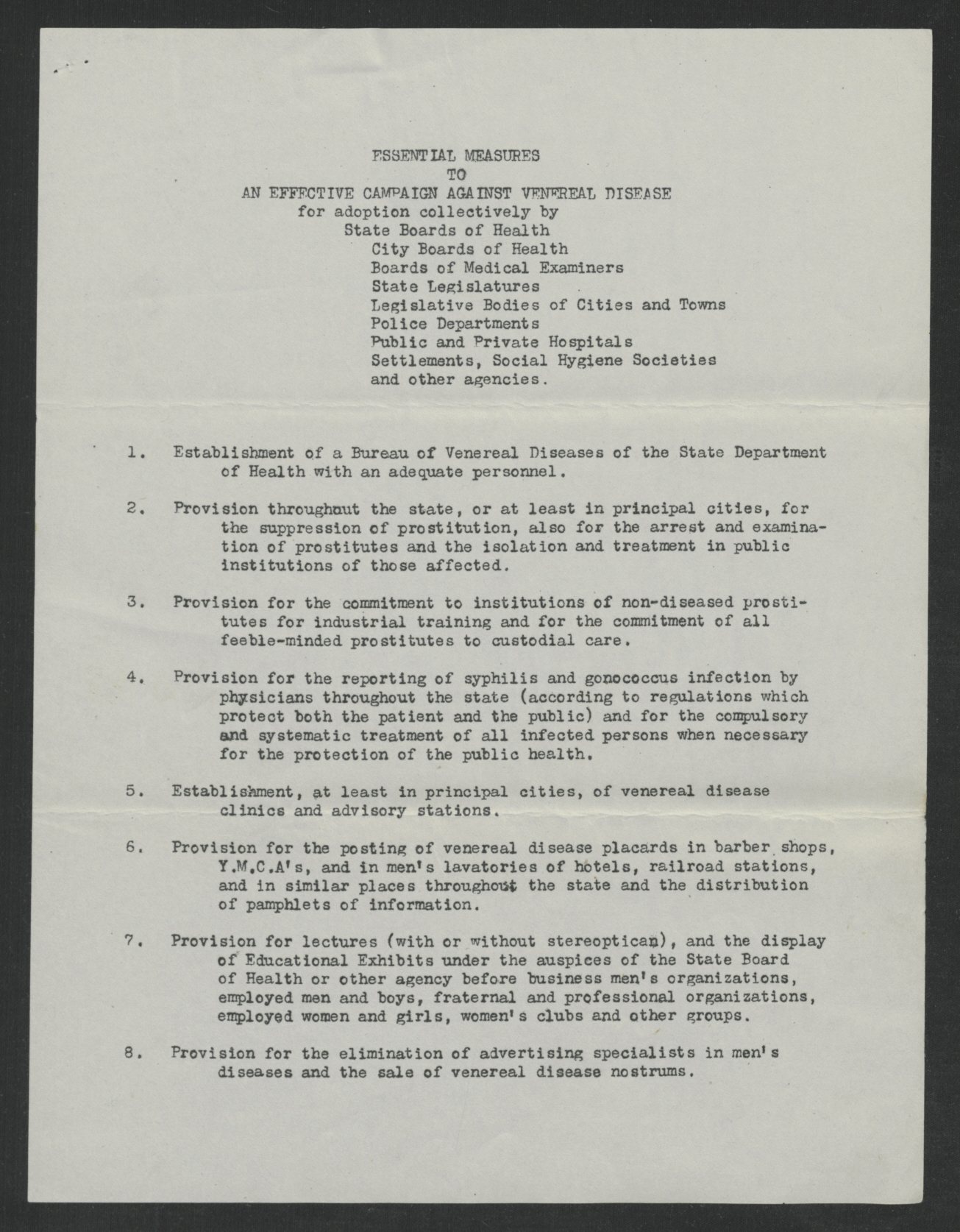 ESSENTIAL MEASURES
TO
AN EFFECTIVE CAMPAIGN AGAINST VENEREAL DISEASE
for adoption collectively by
State Boards of Health
City Boards of Health
Boards of Medical Examiners
State Legislatures
Legislative Bodies of Cities and Towns
Police Departments
Public and Private Hospitals
Settlements, Social Hygiene Societies
and other agencies.
1. Establishment of a Bureau of Venereal Diseases of the State Department of Health with an adequate personnel.
2. Provision throughout the state, or at least in principal cities, for the suppression of prostitution, also for the arrest and examination of prostitutes and the isolation and treatment in public institutions of those affected.
3. Provision for the commitment to institutions of non-diseased prostitutes for industrial training and for the commitment of all feeble-minded prostitutes to custodial care.
4. Provision for the reporting of syphilis and gonococcus infection by physicians throughout the state (according to regulations which protect both the patient and the public) and for the compulsory and systematic treatment of all infected persons when necessary for the protection of the public health.
5. Establishment, at least in principal cities, of venereal disease clinics and advisory stations.
6. Provision for the posting of venereal disease placards in barber shops, Y. M. C. A.'s, and in men's lavatories of hotels, railroad stations, and in similar places throughout the state and the distribution of pamphlets of information.
7. Provision for lectures (with or without stereoptican), and the display of Educational Exhibits under the auspices of the State Board of Health or other agency before business men's organizations, employed men and boys, fraternal and professional organizations, employed women and girls, women's clubs and other groups.
8. Provision for the elimination of advertising specialists in men's diseases and the sale of venereal disease nostrums.
View More Record Details

Manuscript Type: