Letter from Thomas W. Bickett to Winfield S. Church, 2 November 1918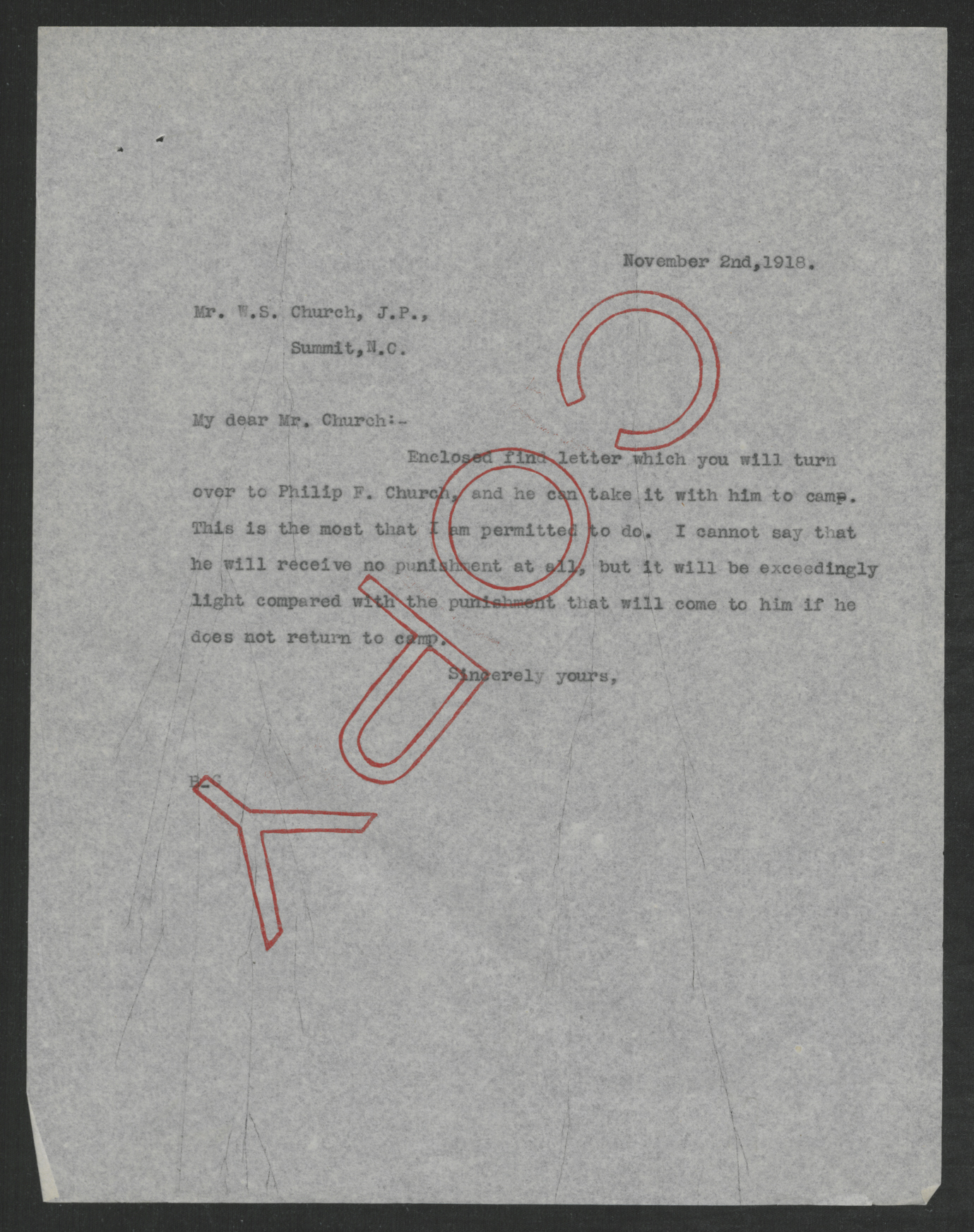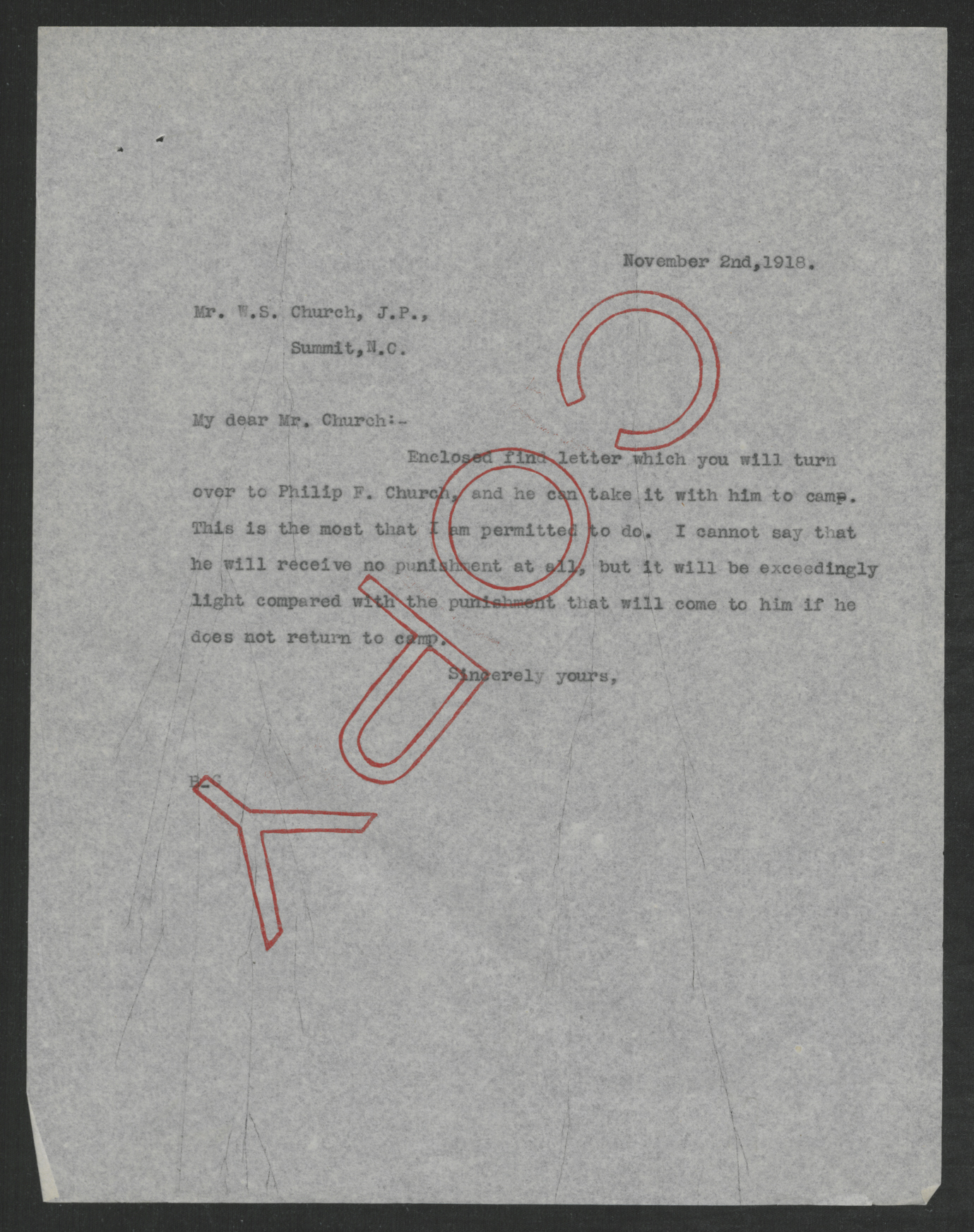 November 2nd, 1918.
Mr. W. S. Church, J. P.,
Summit, N.C.
My dear Mr. Church:-
Enclosed find letter which you will turn over to Philip F. Church, and he can take it with him to camp. This is the most that I am permitted to do. I cannot say that he will receive no punishment at all, but it will be exceedingly light compared with the punishment that will come to him if he does not return to camp.
Sincerely yours,
[unsigned]
View More Record Details

Manuscript Type: