Telegram from Thomas W. Bickett to Charles E. Hughes, 26 February 1920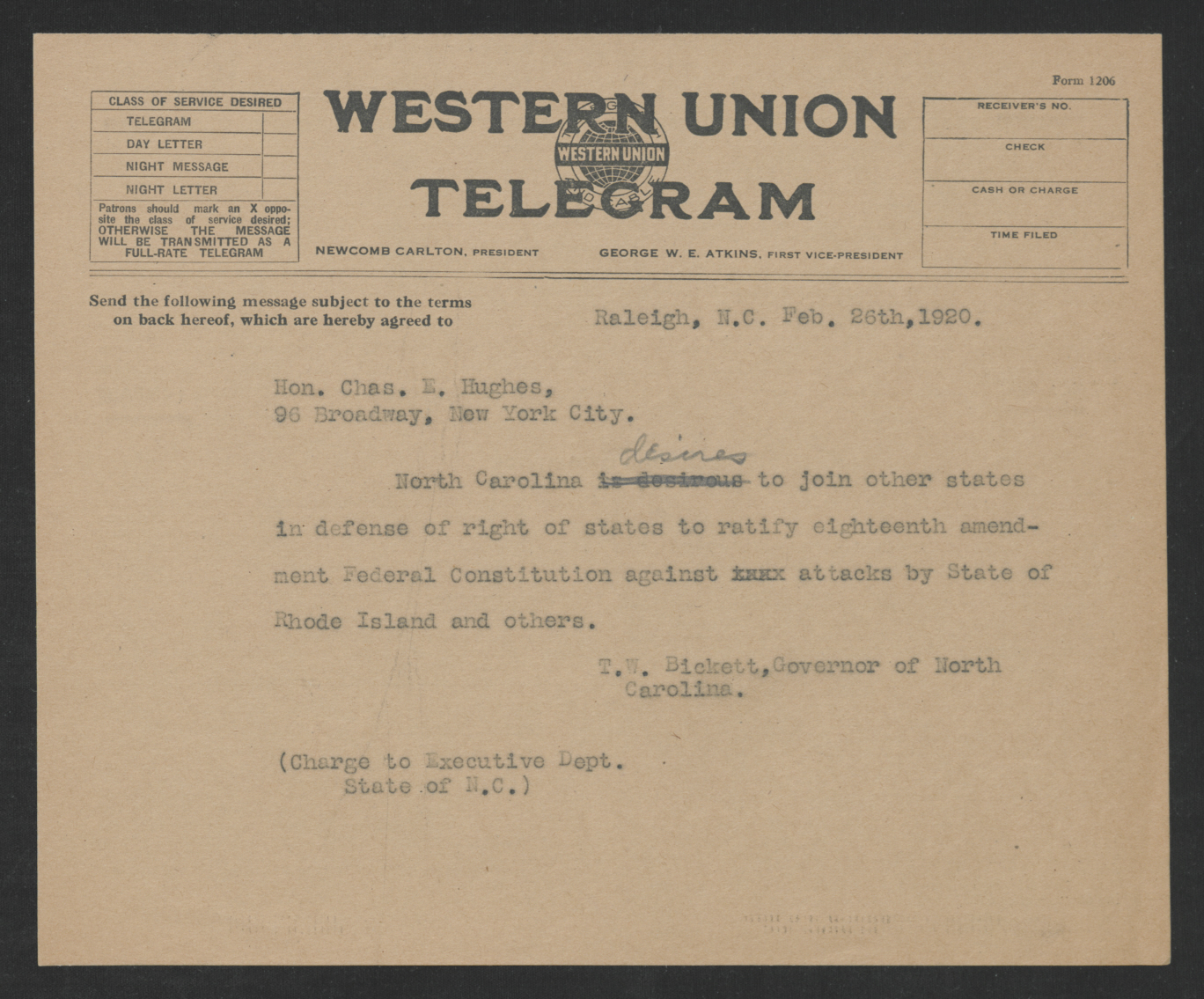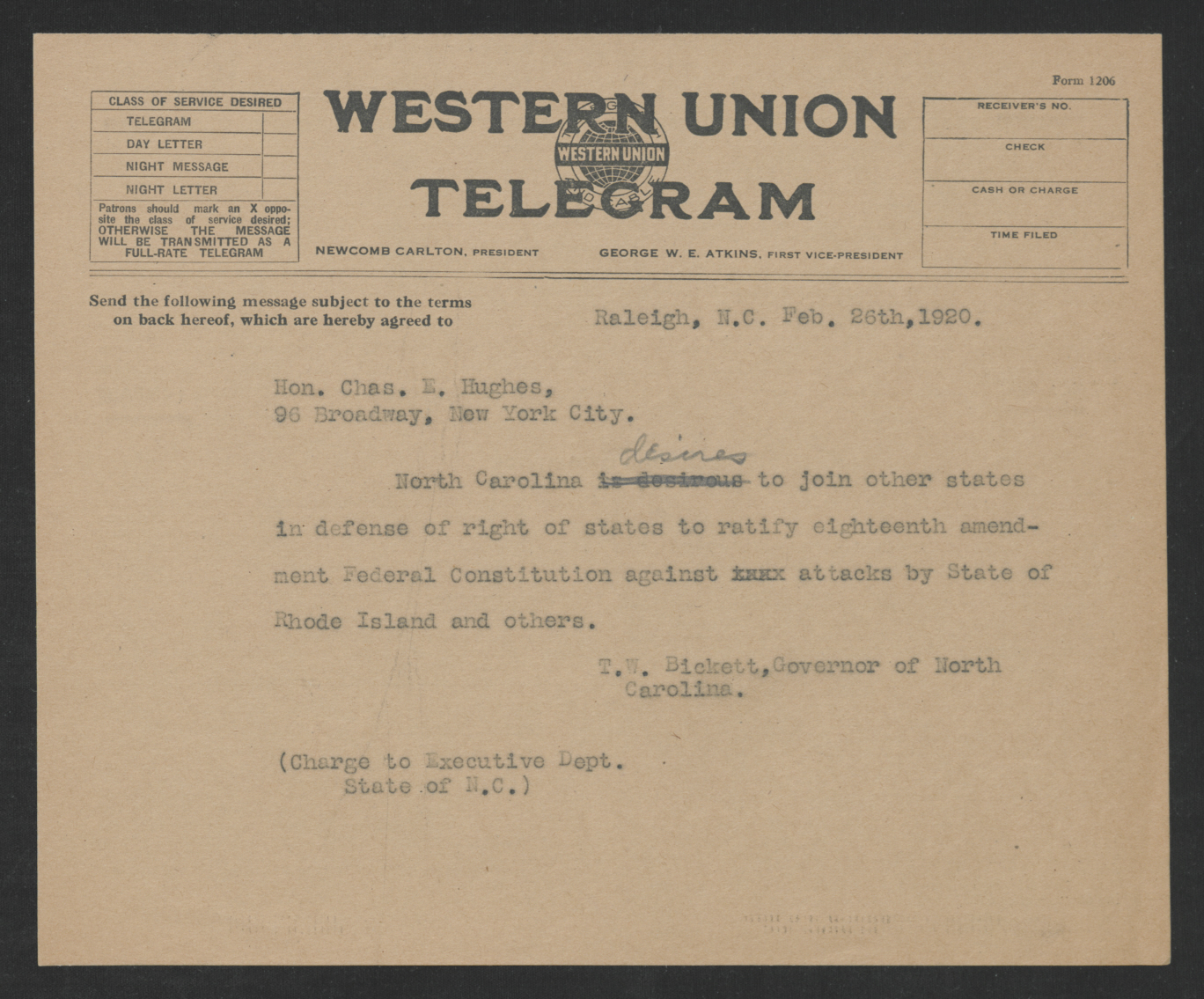 Raleigh, N.C., Feb. 26th, 1920.
Hon. Chas. E. Hughes,
96 Broadway, New York City.
North Carolina desires to join other states in defense of right of states to ratify eighteenth amendment Federal Constitution against attacks by State of Rhode Island and others.
T. W. Bickett, Governor of North Carolina.
(Charge to Executive Dept. State of N.C.)
View More Record Details

Manuscript Type: