Letter from George W. Gillette to Thomas W. Bickett, 8 December 1917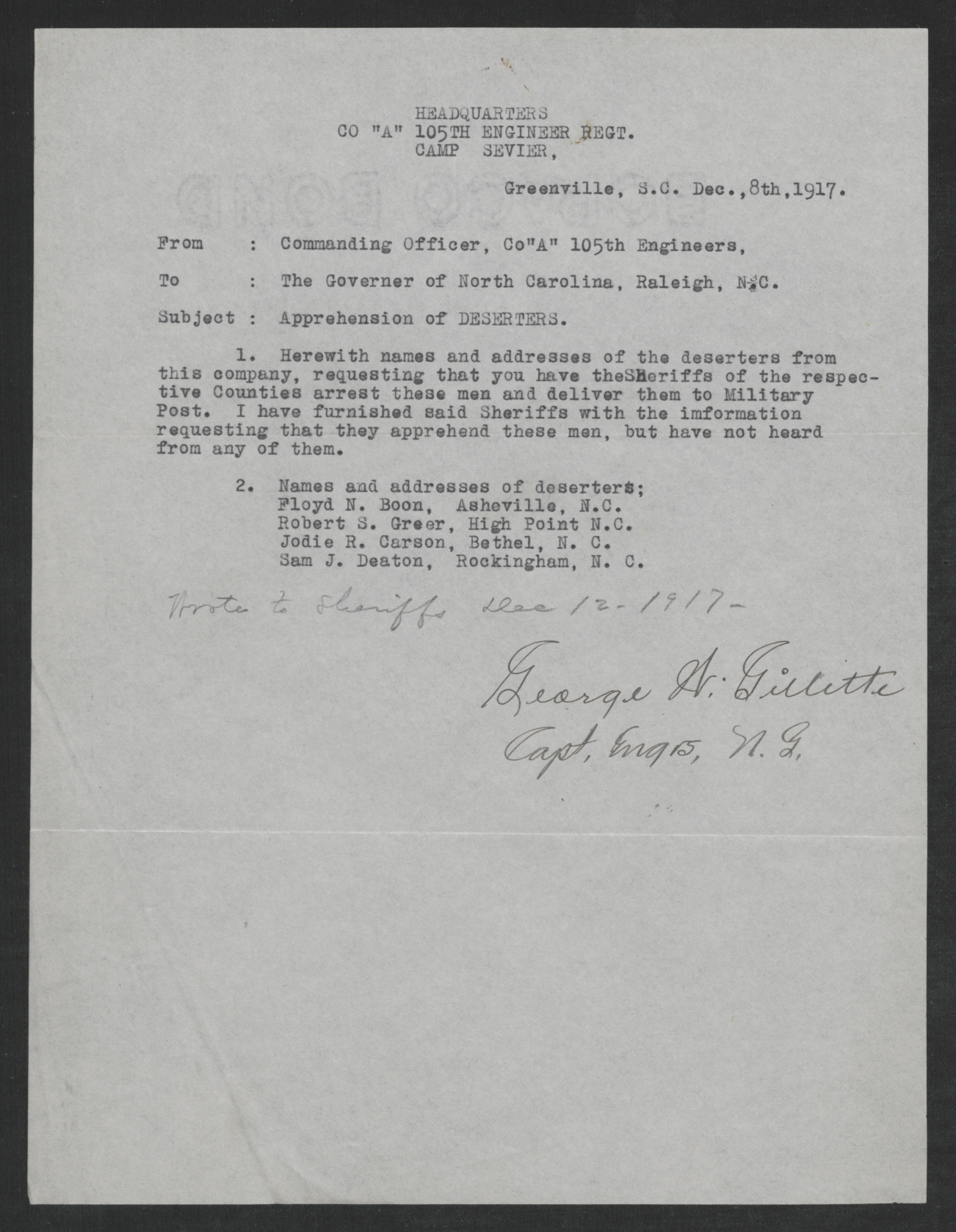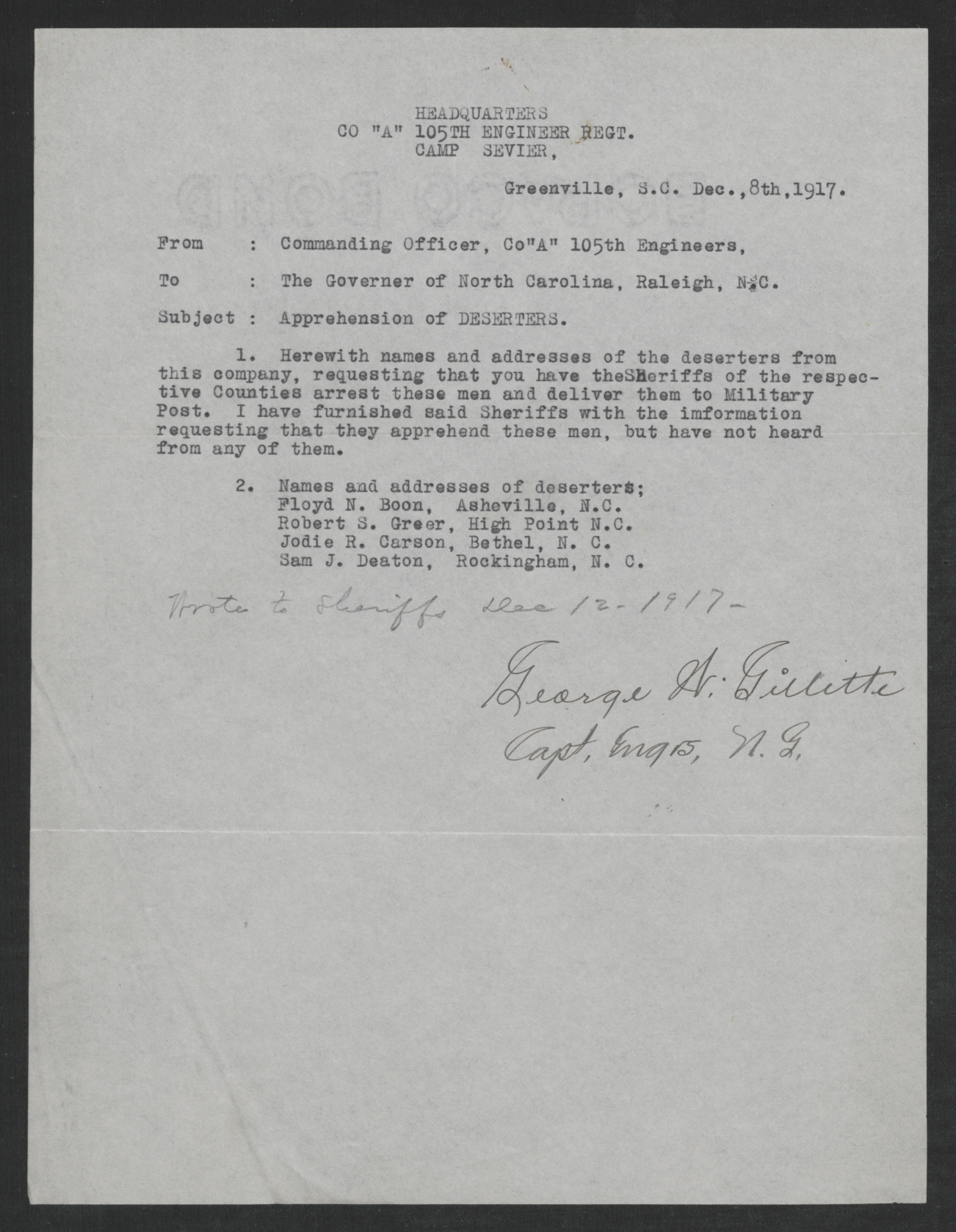 HEADQUARTERS
CO "A" 105TH ENGINEER REGT.
CAMP SEVIER,
Greenville, S.C. Dec., 8th, 1917.
From: Commanding Officer, Co "A" 105th Engineers,
To: The Governor of North Carolina, Raleigh, N.C.
Subject: Apprehension of DESERTERS.
1. Herewith names and addresses of the deserters from this company, requesting that you have the Sheriffs of the respective Counties arrest these men and deliver them to Military Post. I have furnished said Sheriffs with the imformation requesting that they apprehend these men, but have not heard from any of them.
2. Names and addresses of deserters:
Floyd N. Boon, Asheville, N.C.
Robert S. Greer, High Point N.C.
Jodie R. Carson, Bethel, N.C.
Sam J. Deaton, Rockingham, N.C.
Wrote to Sheriffs Dec 12, 1917. [handwritten note between letter body and signature line]
George W. Gillette
Capt. Engrs. N. G.
View More Record Details

Manuscript Type: