Letter from John F. Morrison to Thomas W. Bickett, 14 December 1920
Sender:
Recipient:
Repository:
State Archives of North Carolina
Collection: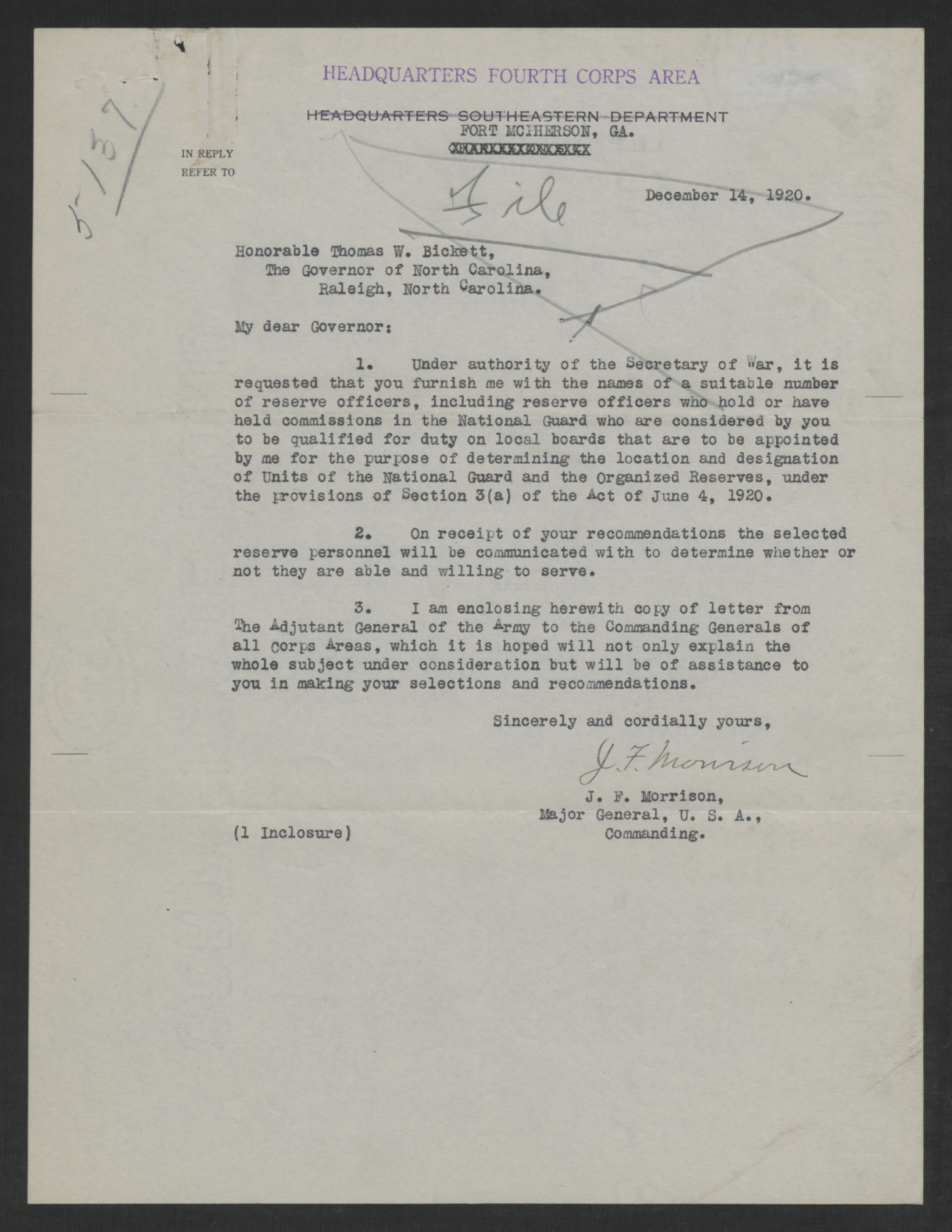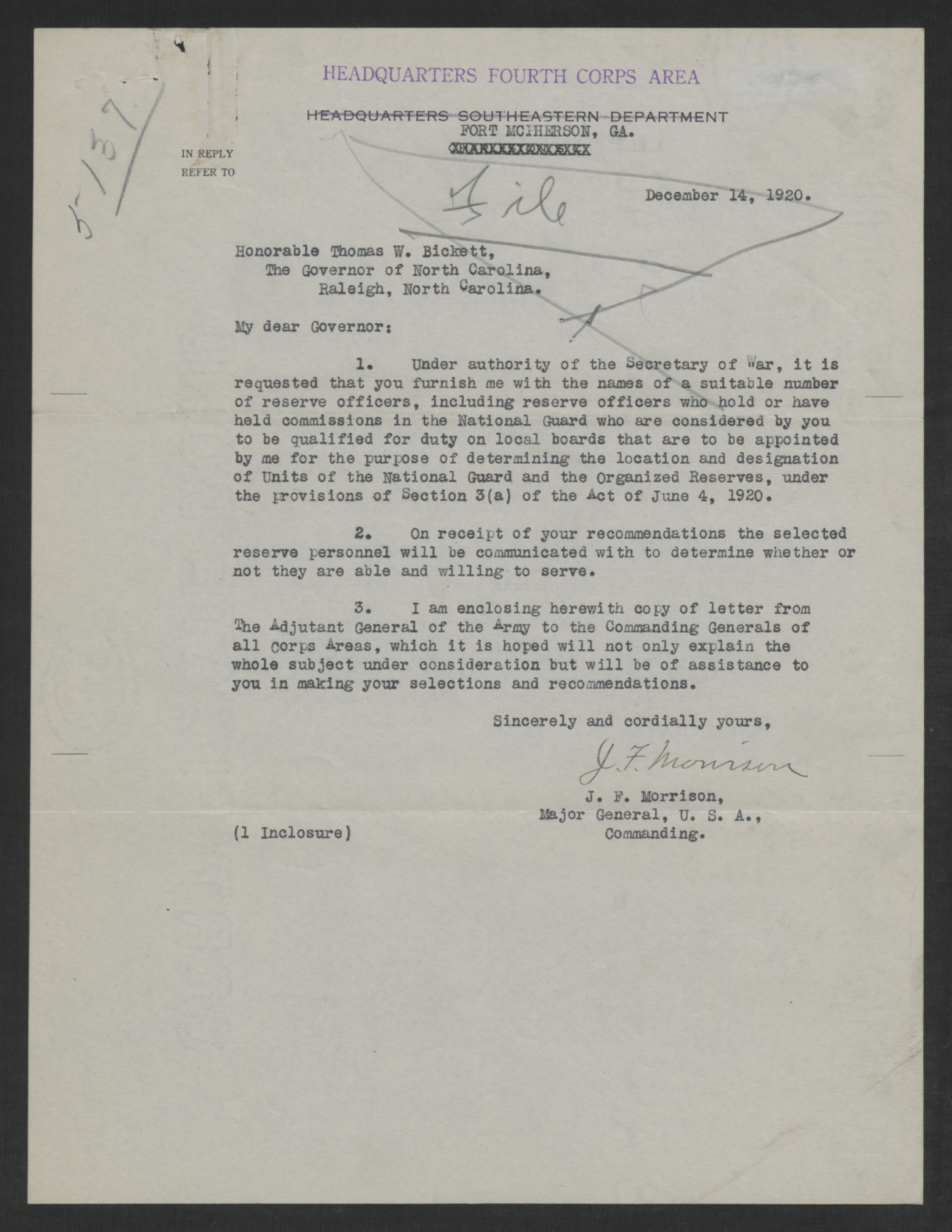 HEADQUARTERS FOURTH CORPS AREA [stamped]
FORT MCPHERSON, GA. [stamped]
December 14, 1920.
Honorable Thomas W. Bickett,
The Governor of North Carolina,
Raleigh, North Carolina.
My dear Governor:
1. Under authority of the Secretary of War, it is requested that you furnish me with the names of a suitable number of reserve officers, including reserve officers who hold or have held commissions in the National Guard who are considered by you to be qualified for duty on local boards that are to be appointed by me for the purpose of determining the location and designation of Units of the National Guard and the Organized Reserves, under the provisions of Section 3(a) of the Act of June 4, 1920.
2. On receipt of your recommendations the selected reserve personnel will be communicated with to determine whether or not they are able and willing to serve.
3. I am enclosing herewith copy of letter from The Adjutant General of the Army to the Commanding Generals of all Corps Areas, which it is hoped will not only explain the whole subject under consideration but will be of assistance to you in making your selections and recommendations.
Sincerely and cordially yours,
J. F. Morrison,
Major General, U.S.A.,
Commanding.
(1 Inclosure)
View More Record Details

Manuscript Type: