Letter from Neill McInnis to Thomas W. Bickett, 1 May 1920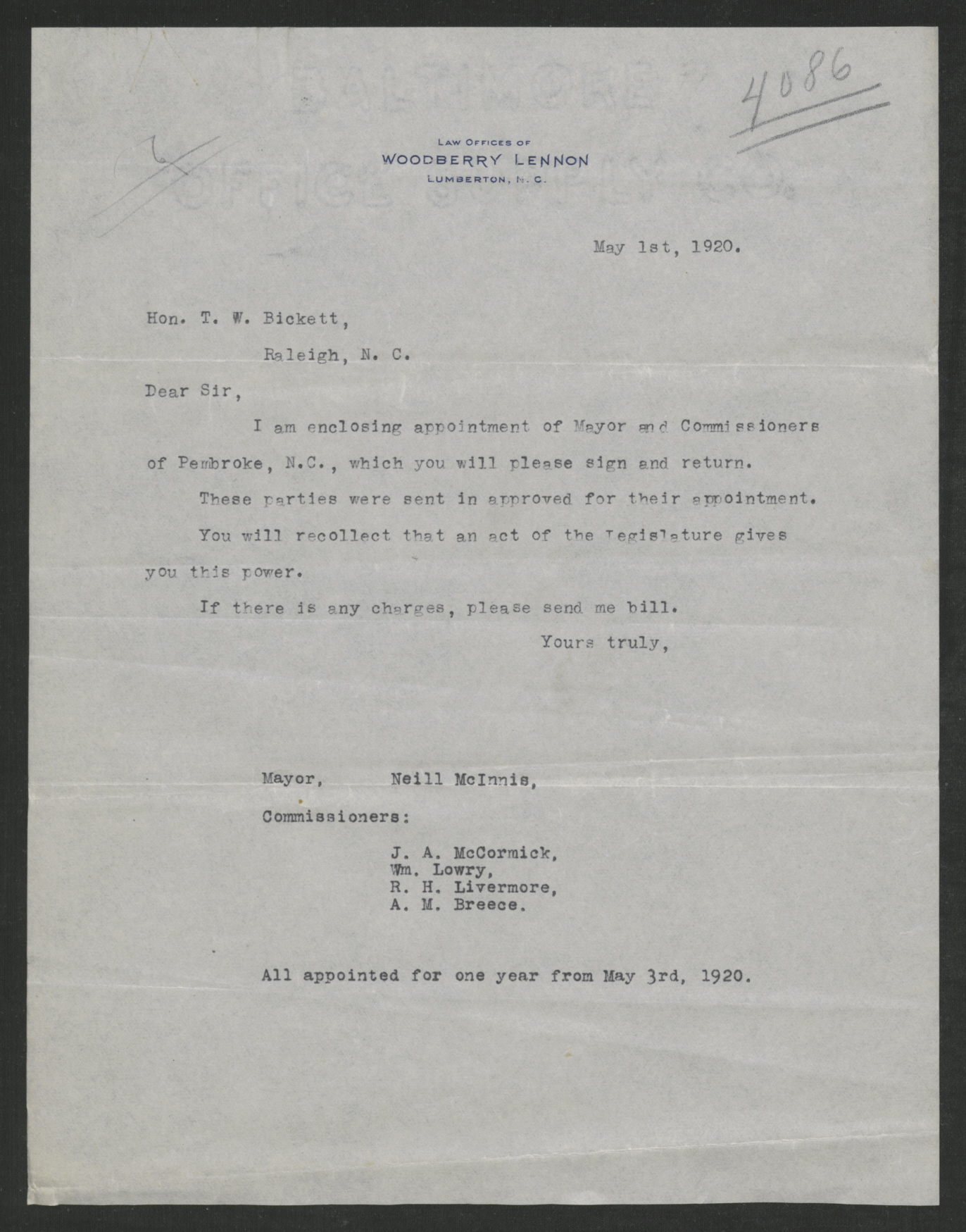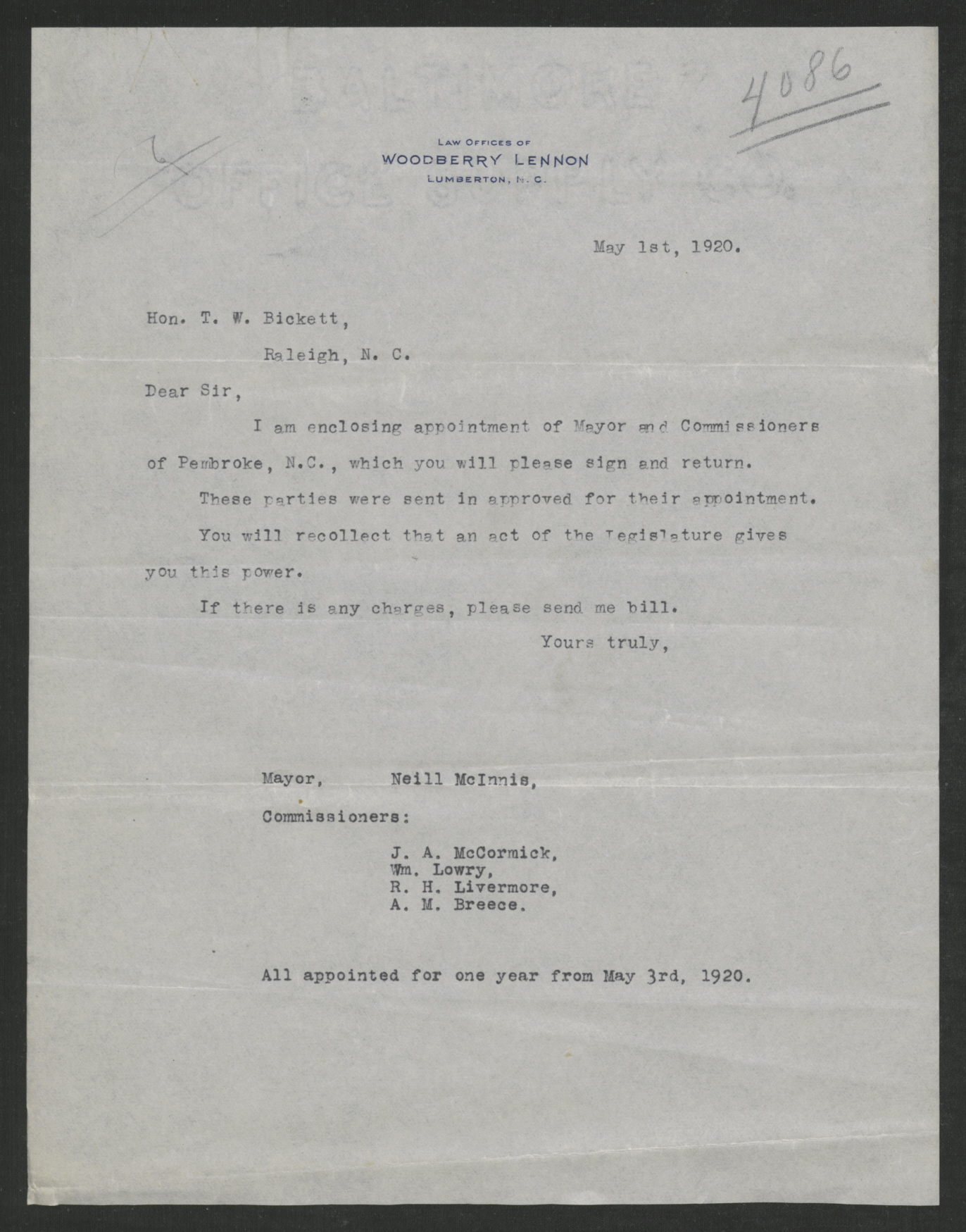 LAW OFFICES OF
WOODBERRY LENNON
LUMBERTON, N.C.
May 1st, 1920.
Hon. T. W. Bickett,
Raleigh, N.C.
Dear Sir,
I am enclosing appointment of Mayor and Commissioners of Pembroke, N.C., which you will please sign and return.
These parties were sent in approved for their appointment.
You will recollect that an act of the Legislature gives you this power.
If there is any charges, please send me bill.
Yours truly,
Mayor, Neill McInnis,
Commissioners:
J. A. McCormick,
Wm. Lowry,
R. H. Livermore,
A. M. Breece.
All appointed for one year from May 3rd, 1920.
View More Record Details

Manuscript Type: