Letter from A. H. Nixon to Thomas W. Bickett, 29 May 1920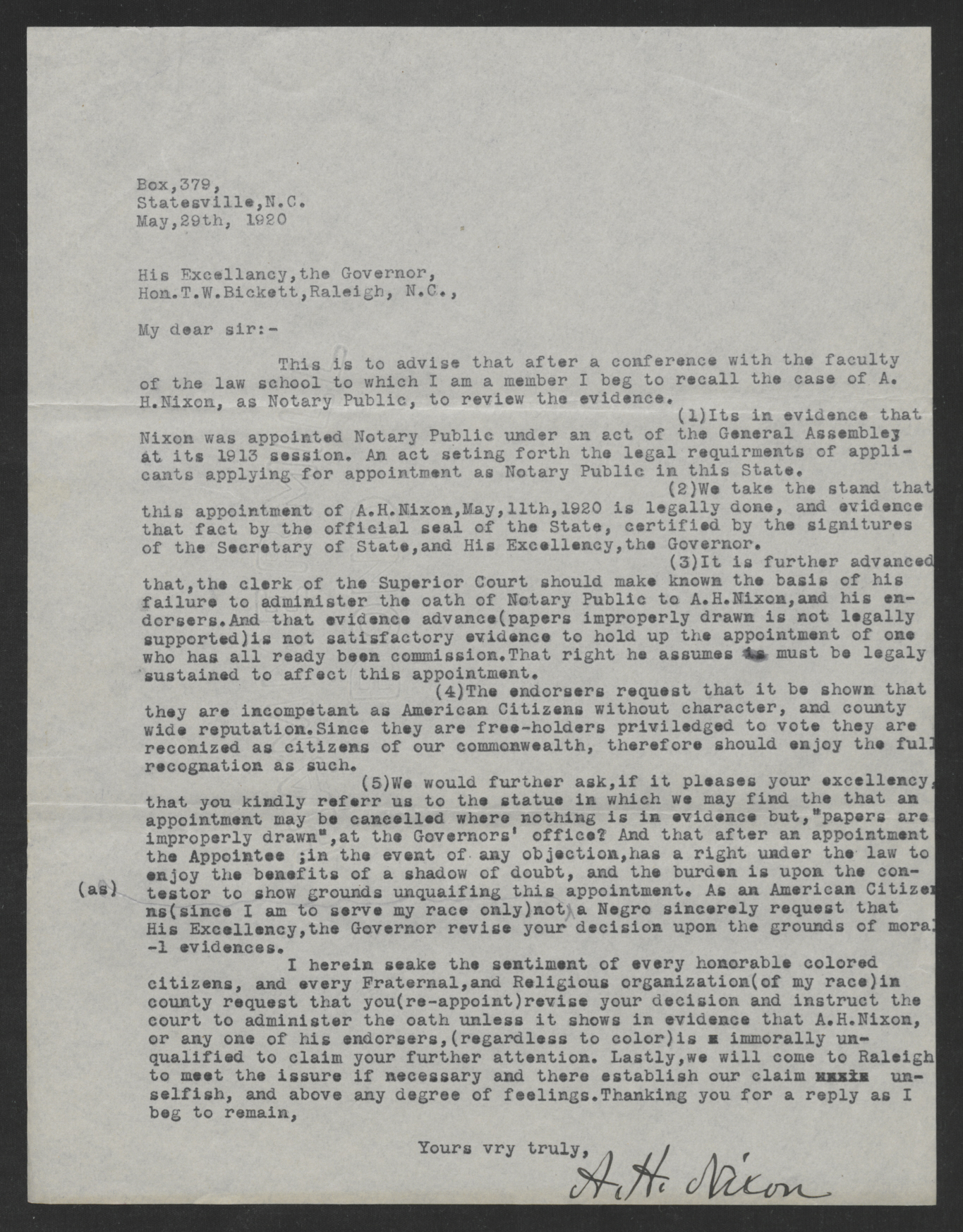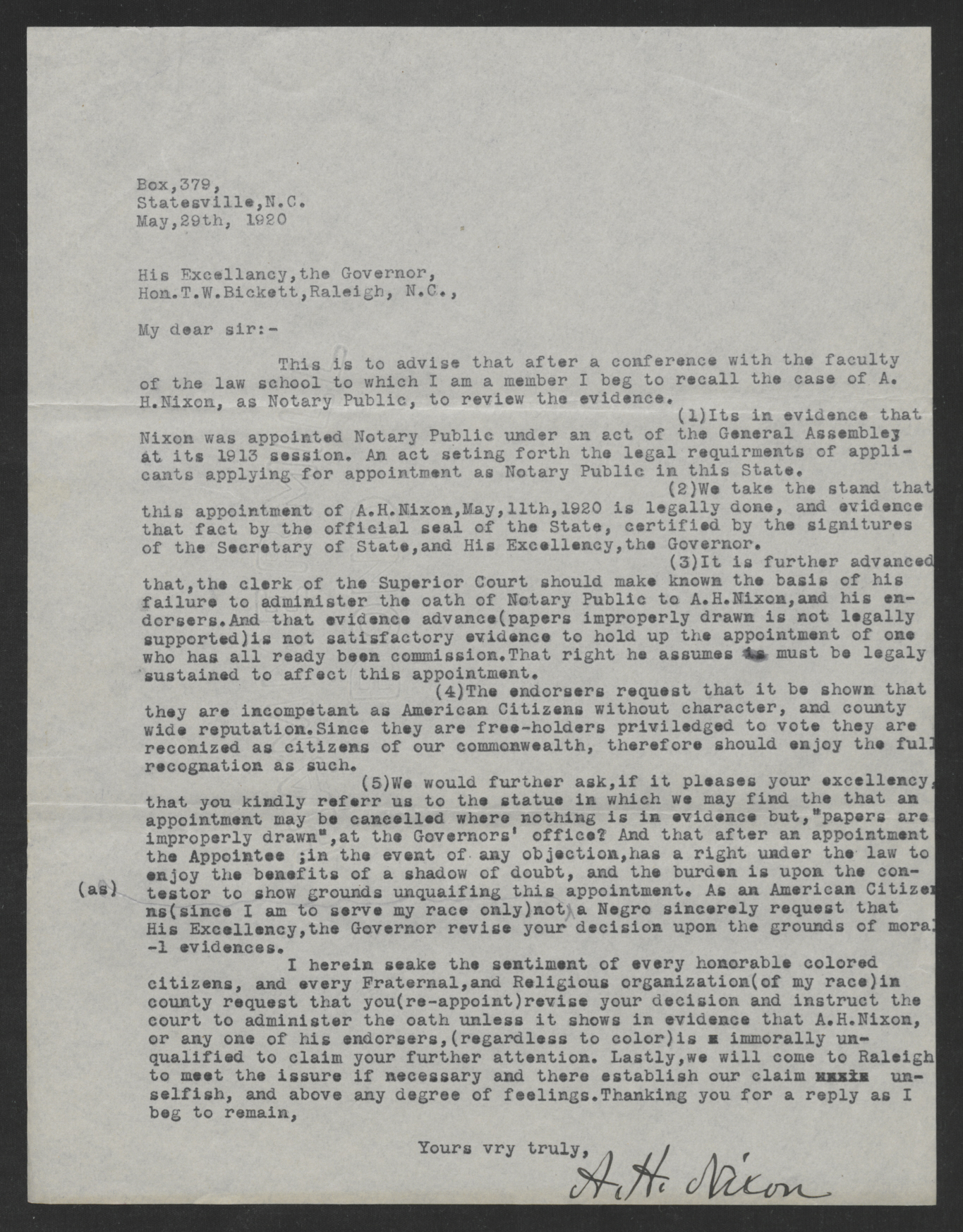 Box, 379,
Statesville, N.C.
May, 29th, 1920
His Excellancy, the Governor,
Hon. T. W. Bickett, Raleigh, N.C.,
My dear sir:-
This is to advise that after a conference with the faculty of the law school to which I am a member I beg to recall the case of A. H. Nixon, as Notary Public, to review the evidence.
(1) Its in evidence that Nixon was appointed Notary Public under an act of the General Assembley at its 1913 session. An act seting forth the legal requirments of applicants applying for appointment as Notary Public in this State.
(2) We take the stand that this appointment of A. H. Nixon, May, 11th, 1920 is legally done, and evidence that fact by the official seal of the State, certified by the signitures of the Secretary of State, and His Excellency, the Governor.
(3) It is further advanced that, the clerk of the Superior Court should make known the basis of his failure to administer the oath of Notary Public to A. H. Nixon, and his endorsers. And that evidence advance (papers improperly drawn is not legally supported) is not satisfactory evidence to hold up the appointment of one who has all ready been commission. That right he assumes must be legaly sustained to affect this appointment.
(4) The endorsers request that it be shown that they are incompetant as American Citizens without character, and county wide reputation. Since they are free-holders priviledged to vote they are reconized as citizens of our commonwealth, therefore should enjoy the full recognation as such.
(5) We would further ask, if it pleases your excellency, that you kindly referr us to the statue in which we may find the that an appointment may be cancelled where nothing is in evidence but, "papers are improperly drawn", at the Governors' office? And that after an appointment the Appointee; in the event of any objection, has a right under the law to enjoy the benefits of a shadow of doubt, and the burden is upon the contestor to show grounds unquaifing this appointment. As an American Citizens (since I am to serve my race only ) not as a Negro sincerely request that His Excellency, the Governor revise your decision upon the grounds of moral evidences.
I herein seake the sentiment of every honorably colored citizens, and every Fraternal, and Religious organization (of my race) in county request that you (re-appoint) revise your decision and instruct the court to administer the oath unless it shows in evidence that A. H. Nixon, or any one of his endorsers, (regardless to color) is immorally unqualified to claim your further attention. Lastly, we will come to Raleigh to meet the issure if necessary and there establish our claim unselfish, and above any degree of feelings. Thanking you for a reply as I beg to remain,
Yours vry truly,
A. H. Nixon
View More Record Details

Manuscript Type: