Vera to Patrick Smith & Family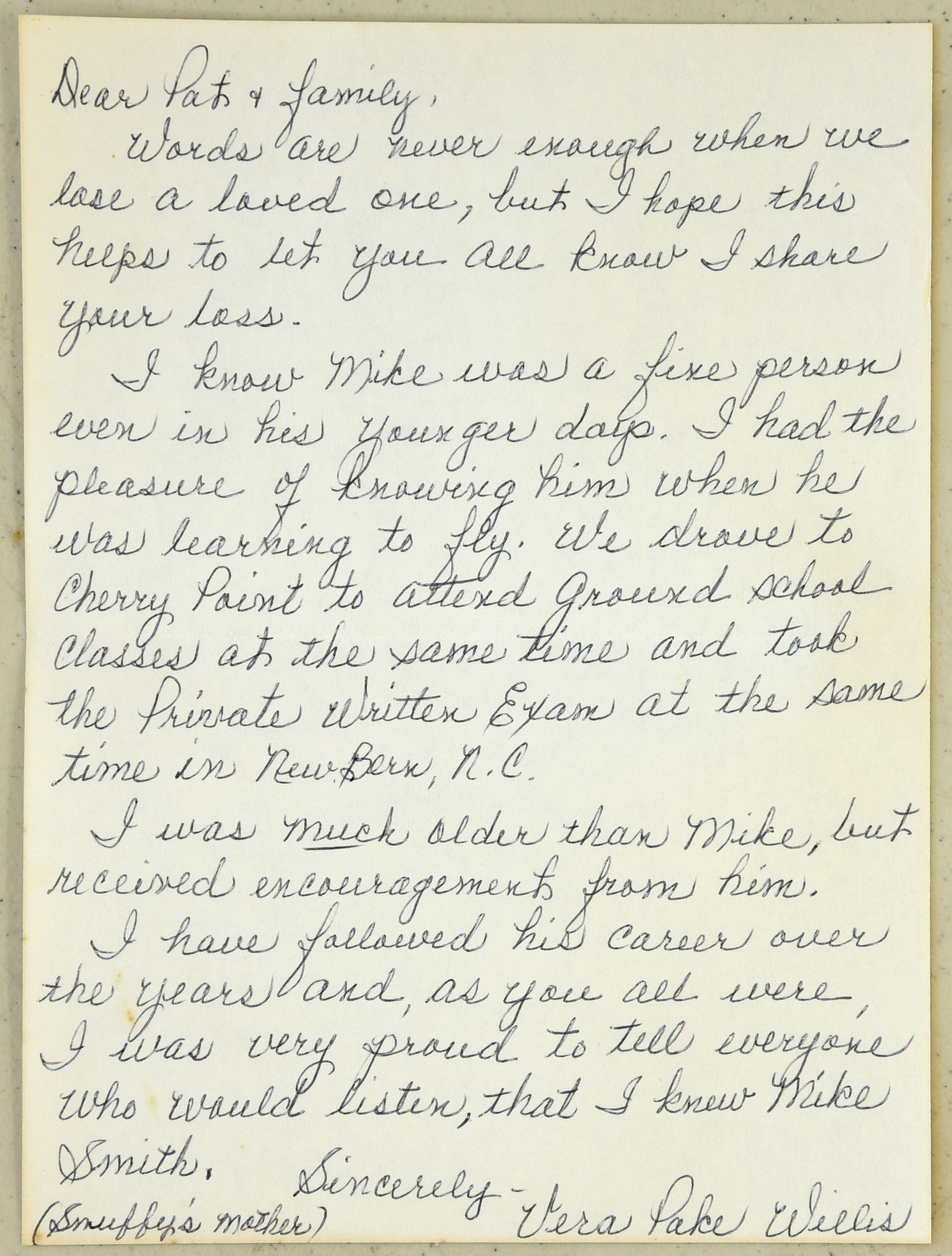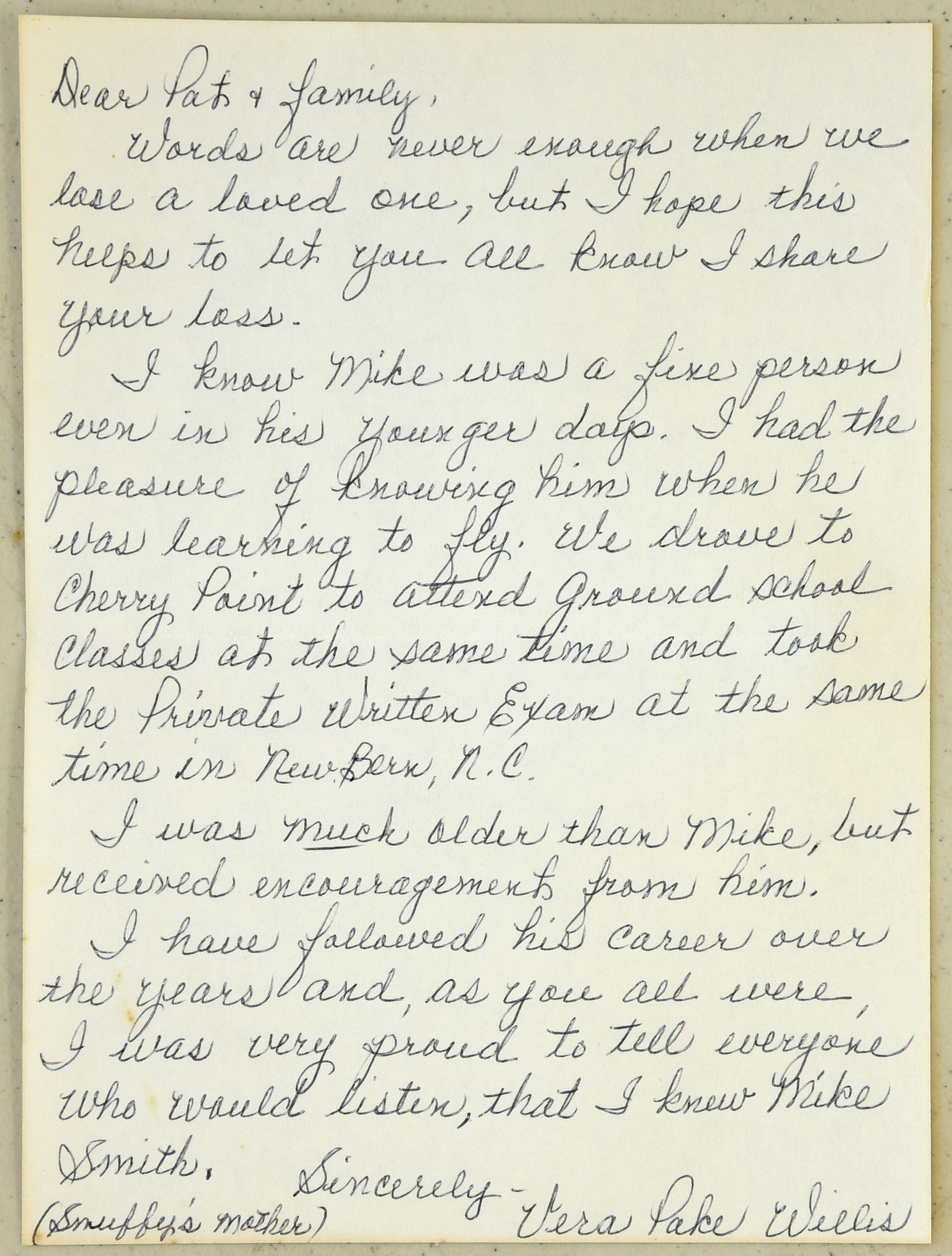 Vera to Patrick Smith and Family
Dear Pat & family,
Words are never enough when we lose a loved one, but I hope this helps to let you all know I share your loss.
I know Mike was a fine person even in his younger days. I had the pleasure of knowing him when he was learning to fly. We drove to Cherry Point to attend ground school classes at the same time and took the Private Written Exam at the same time in New Bern, N.C.
I was much older than Mike, but received encouragement from him.
I have followed his career over the years and, as you all were, I was very proud to tell everyone who would listen, that I knew Mike Smith.
Sincerely-
(Smuffy's Mother) Vera