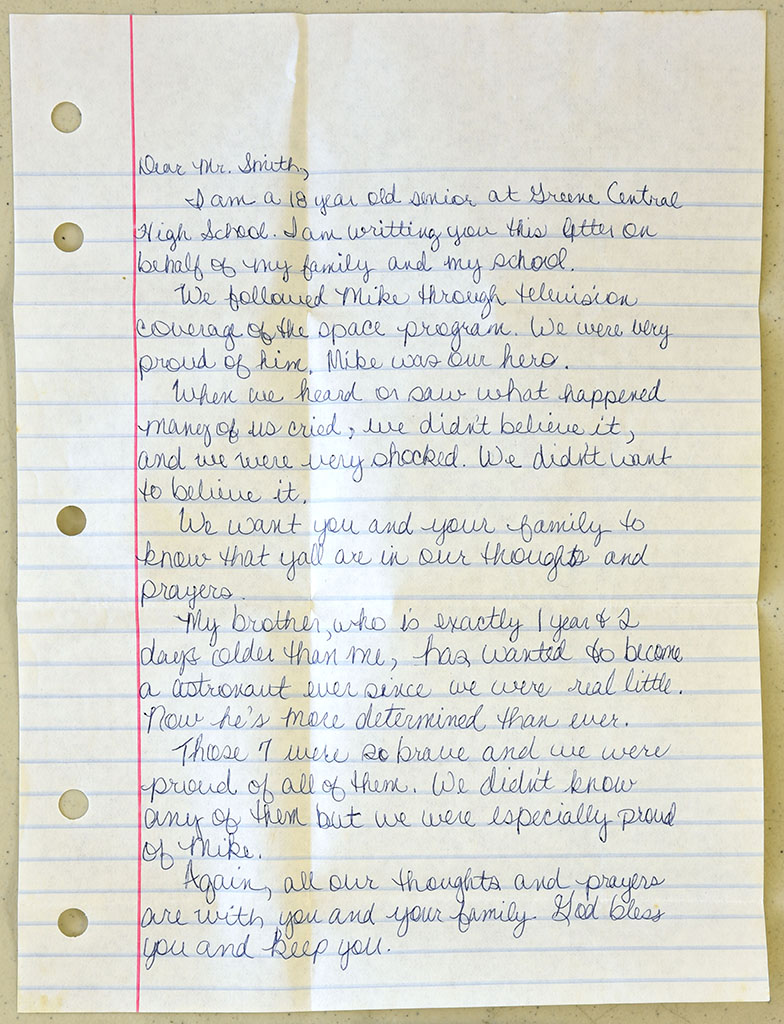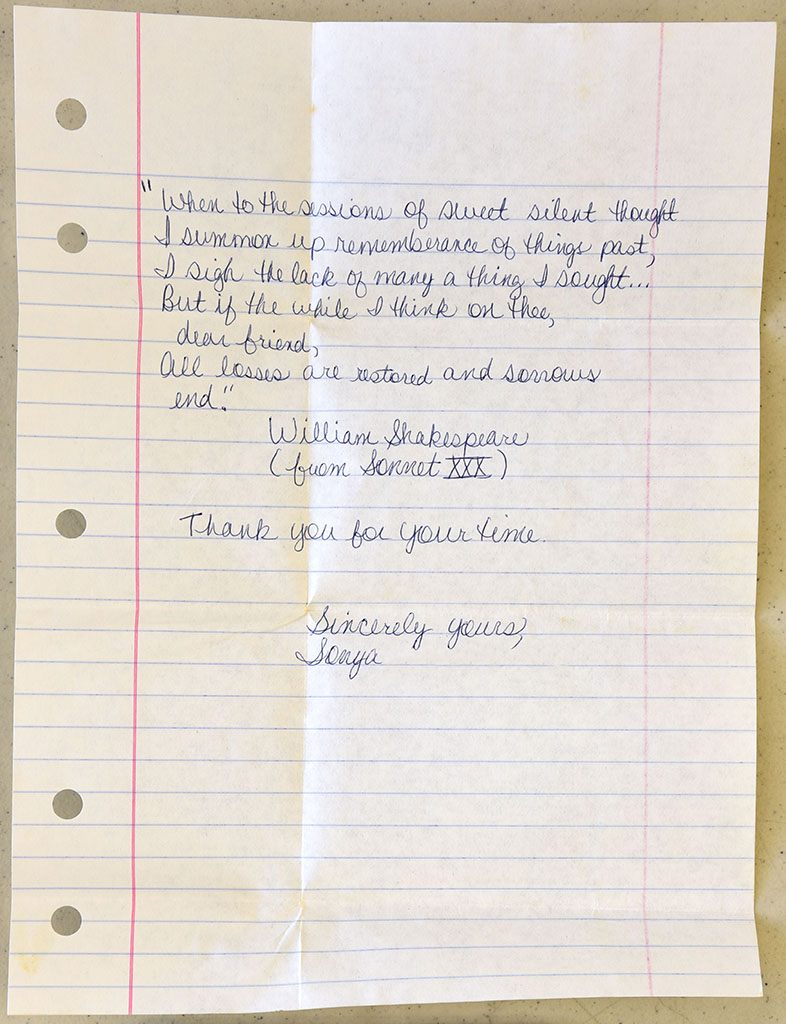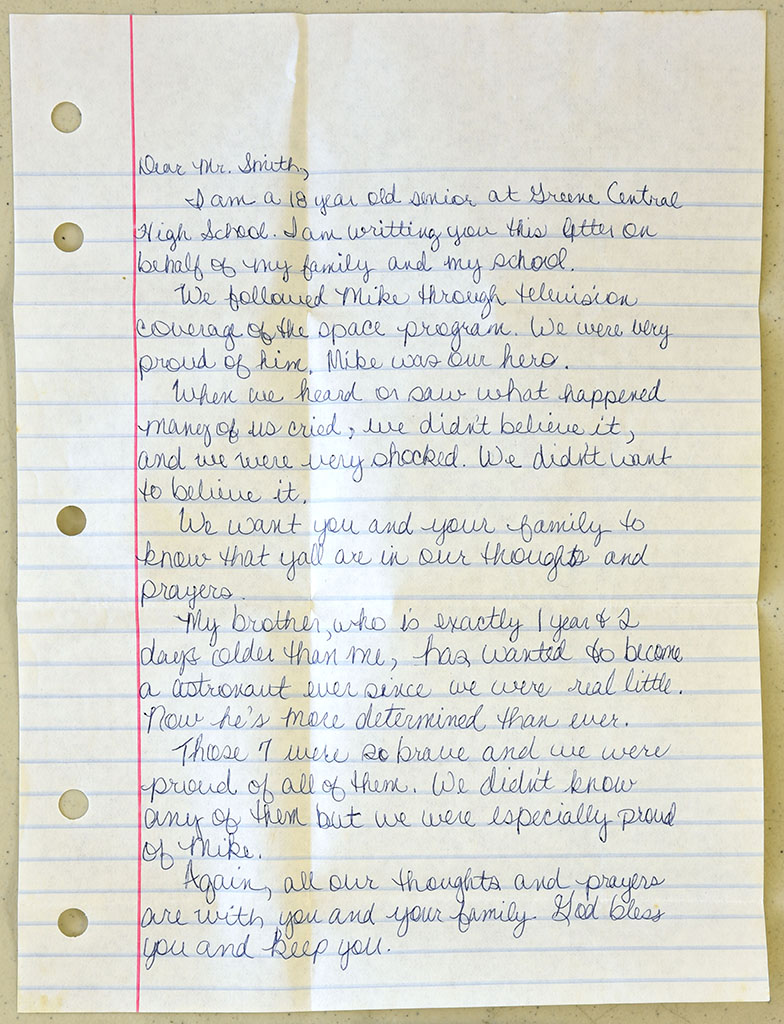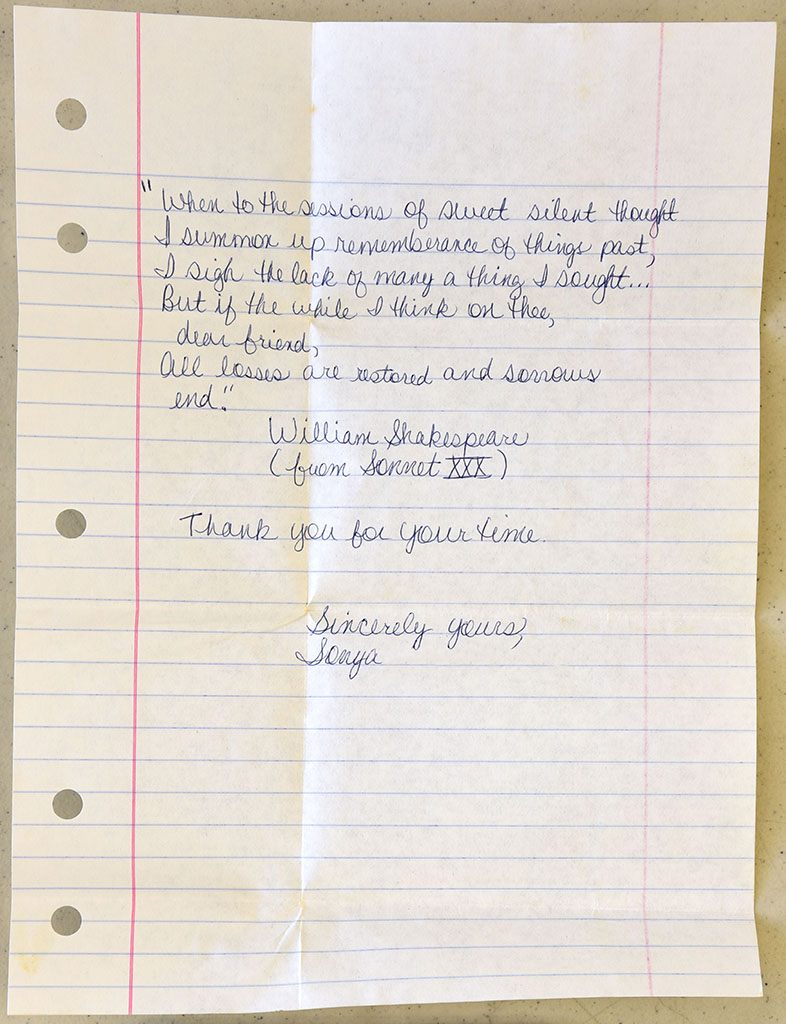 Dear Mr. Smith,
I am a 18 year old senior at Greene Central High School. I am writting you this letter on behalf of my family and my school.
We followed Mike through television coverage of the space program. We were very proud of him. Mike was our hero.
When we heard or saw what happened many of us cried, we didn't believe it, and we were very shocked. We didn't want to believe it.
We want you and your family to know that yall are in our thoughts and prayers.
My brother, who is exactly 1 year & 2 days older than me, has wanted to become an astronaut ever since we were real little. Now he's more determined than ever.
Those 7 were so brave and we were proud of all of them. We didn't know any of them but we were especially proud of Mike.
Again, all our thoughts and prayers are with you and your family. God bless you and keep you.
"When to the sessions of sweet silent thought
I summon up rememberance of things past,
I sigh the lack of many a thing I sought...
But if the while I think on thee, dear friend,
All losses are restored and sorrows end."
William Shakespeare
(from Sonnet XXX)
Thank you for your time.
Sincerely yours,
Sonya