Statement of the Number of Men from North Carolina in All Branches of the Service in the War with Germany, circa 1919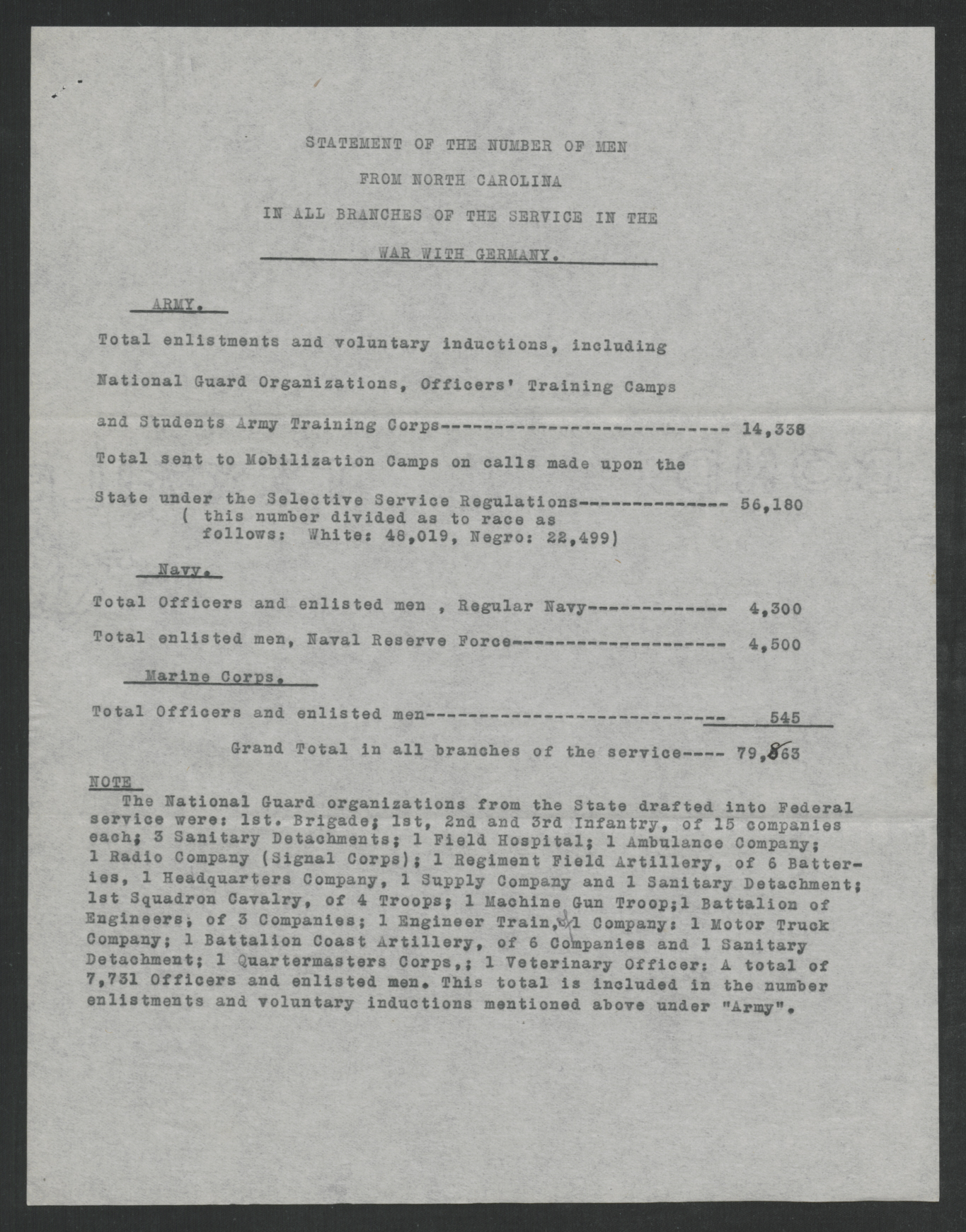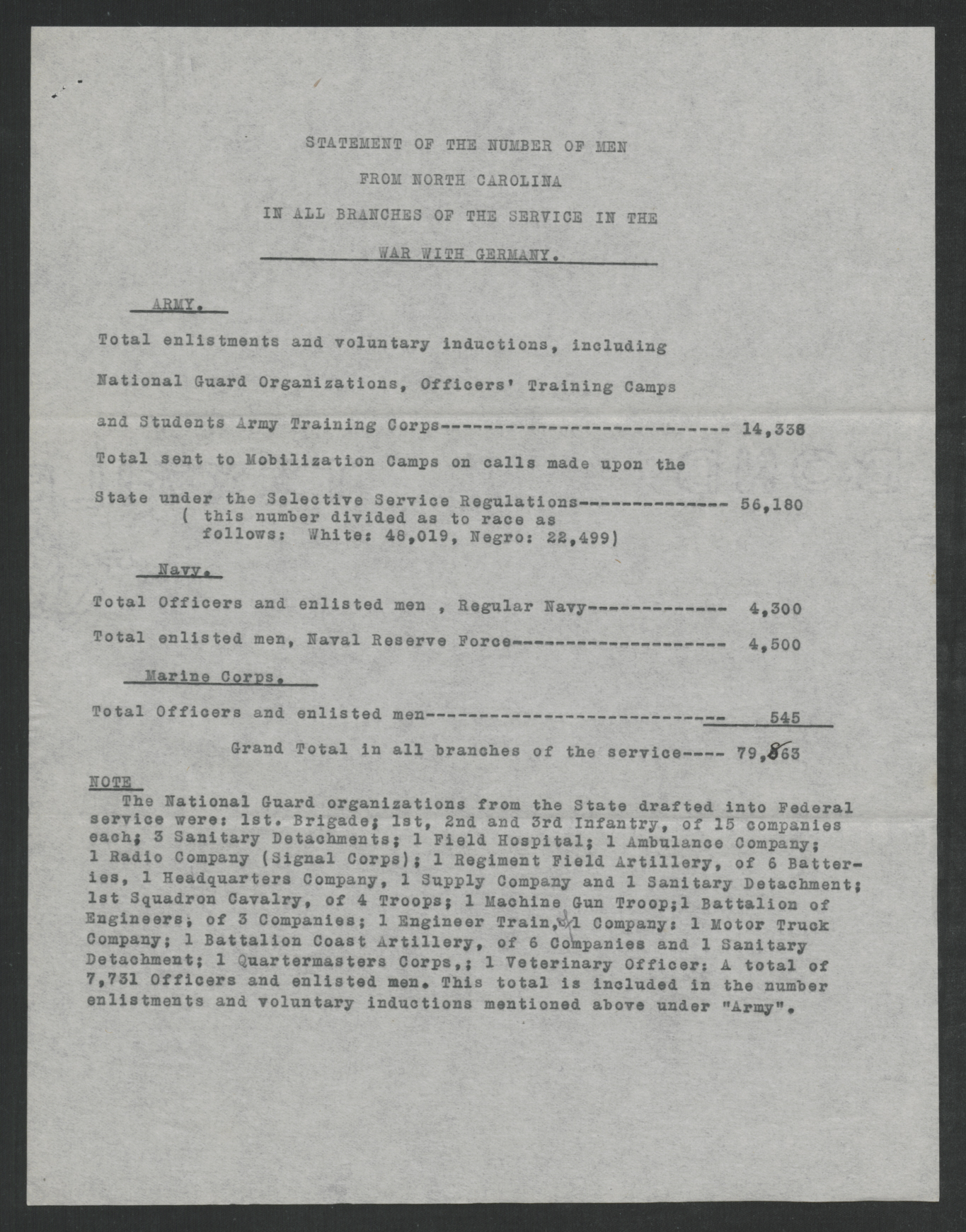 STATEMENT OF THE NUMBER OF MEN
FROM NORTH CAROLINA
IN ALL BRANCHES OF THE SERVICE IN THE
WAR WITH GERMANY.
ARMY.
Total enlistments and voluntary inductions, including National Guard Organizations, Officers' Training Camps and Students Army Training Crops--------14,338
Total sent to Mobilization Camps on calls made upon the State under the Selective Service Regulations--------56,180 (this number divided as to race as follows: White: 48,019, Negro: 22,499)
Navy.
Total Officers and enlisted men, Regular Navy--------4,300
Total enlisted men, Naval Reserve Force--------4,500
Marine Corps.
Total Officers and enlisted men--------545
Grant Total in all branches of the service--------79,863
NOTE
The National Guard organizations from the State drafted into Federal service were: 1st. Brigade; 1st, 2nd and 3rd Infantry, of 15 companies each; 3 Sanitary Detachments; 1 Field Hospital; 1 Ambulance Company; 1 Radio Company (Signal Corps); 1 Regiment Field Artillery, of 6 Batteries, 1 Headquarters Company, 1 Supply Company and 1 Sanitary Detachment; 1st Squadron Cavalry, of 4 Troops; 1 Machine Gun Troop; 1 Battalion of Engineers, of 3 Companies; 1 Engineer Train, of 1 Company; 1 Motor Truck Company; 1 Battalion Coast Artillery, of 6 Companies and 1 Sanitary Detachment; 1 Quartermasters Corps,; 1 Veterinary Officer: A total of 7,731 Officers and enlisted men. This total is included in the number of enlistments and voluntary inductions mentioned above under "Army".
View More Record Details

Manuscript Type: