General Orders No. 7, Issued by Samson L. Faison, 13 March 1918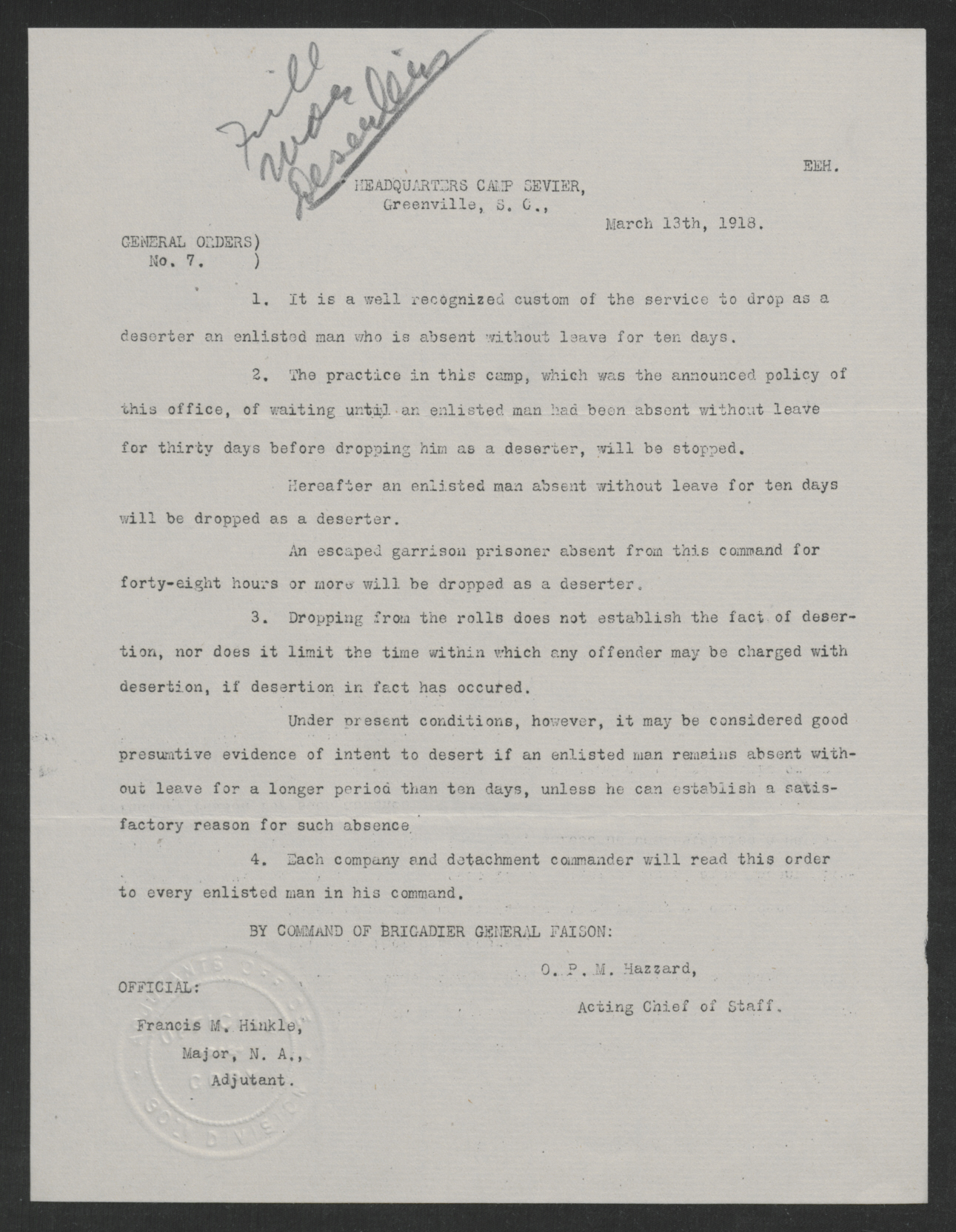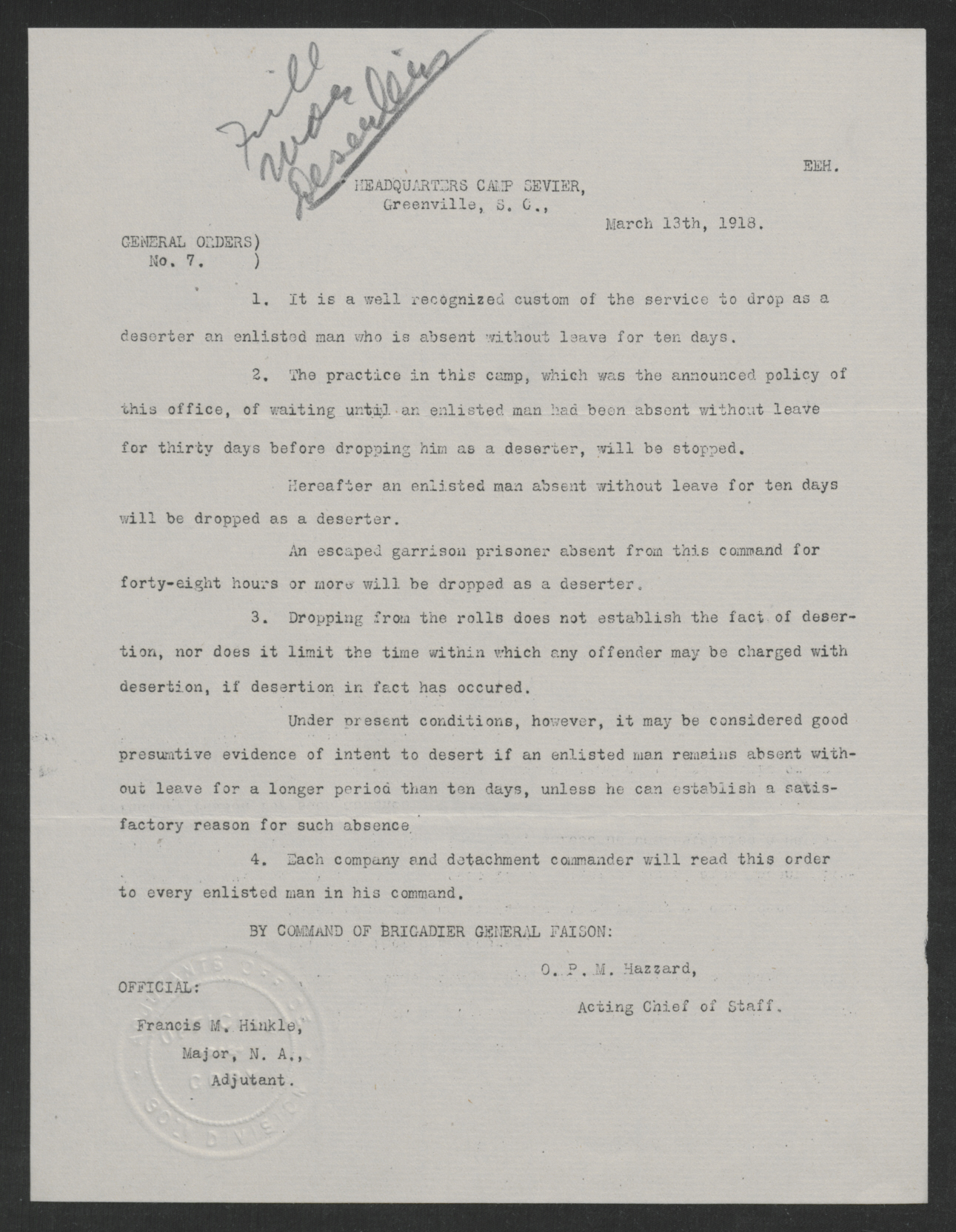 File
War
Desertion
EEH.
HEADQUARTERS CAMP SEVIER,
Greenville, S. C.,
March 13th, 1918.
GENERAL ORDERS)
No. 7.)
1. It is a well recognized custom of the service to drop as a deserter an enlisted man who is absent without leave for ten days.
2. The practice in this camp, which was the announced policy of this office, of waiting until an enlisted man had been absent without leave for thirty days before dropping him as a deserter, will be stopped.
Hereafter an enlisted man absent without leave for ten days will be dropped as a deserter.
An escaped garrison prisoner absent from this command for forty-eight hours or more will be dropped as a deserter.
3. Dropping from the rolls does not establish the fact of desertion, nor does it limit the time within which any offender may be charged with desertion, if desertion in fact has occured.
Under present conditions, however, it may be considered good presumtive evidence of intent to desert if an enlisted man remains absent without leave for a longer period than ten days, unless he can establish a satisfactory reason for such absence.
4. Each company and detachment commander will read this order to every enlisted man in his command.
BY COMMAND OF BRIGADIER GENERAL FAISON:
O. P. M. Hazzard,
Acting Chief of Staff.
OFFICIAL:
Francis M. Hinkle,
Major, N. A.,
Adjutant.
View More Record Details

Manuscript Type: