Letter from Thomas W. Bickett to Samuel F. Austin, 19 March 1918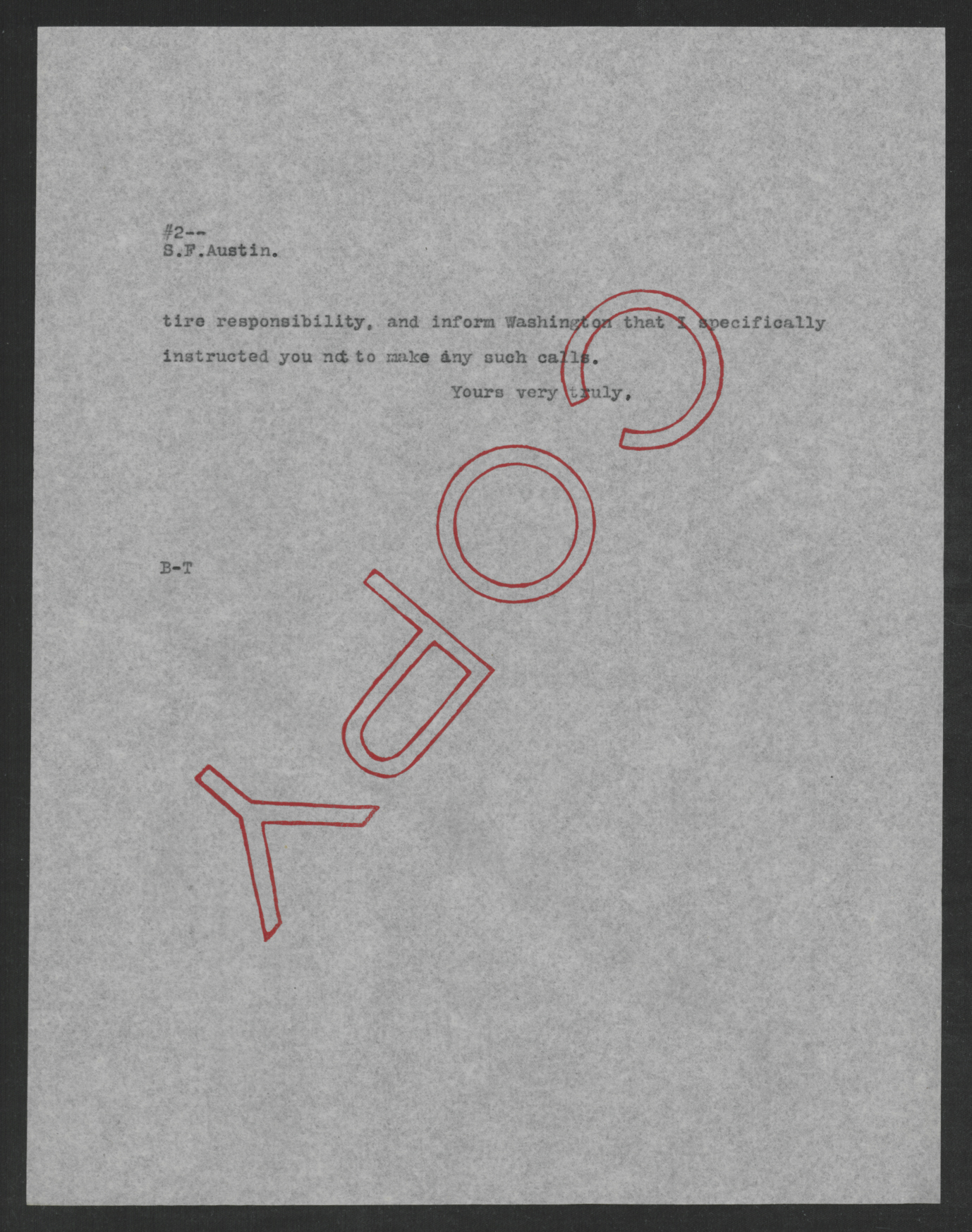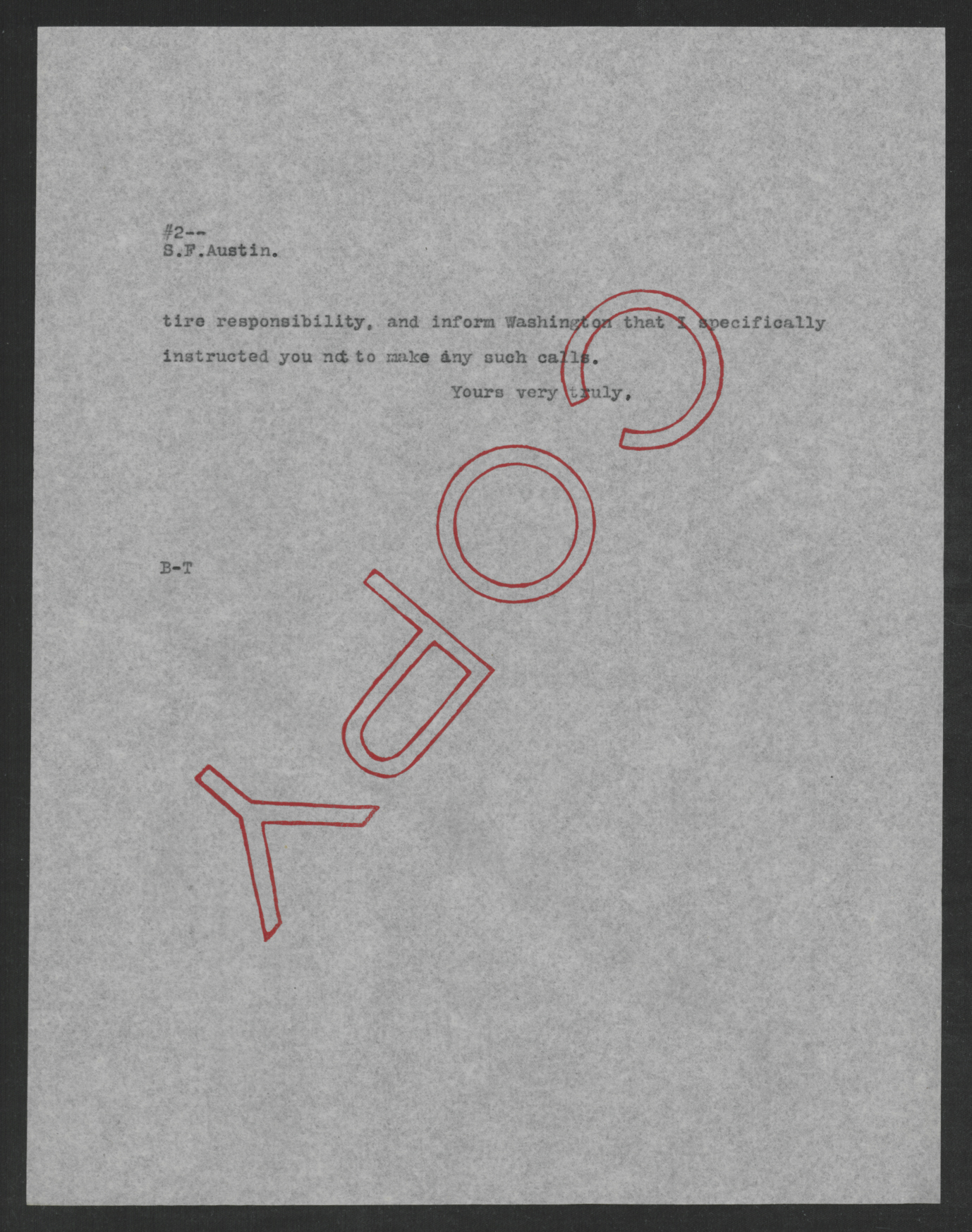 March
Nineteenth
Nineteen eighteen
Mr. S. F. Austin, Chairman,
Local Exemption Board,
Nashville, N.C.
My dear Mr. Austin:
Mr. G. R. Finch is in my office and tells me that you say that you have received special instructions not to pass over any numbers in making out the special five per cent called for by the recent order of the Provost Marshal General.
No such special instructions have come to this office, and to be perfectly frank about it, I would ignore them if they did come. I took this matter up, personally, with the Provost Marshal General, and he authorized me to give out the statement that under no circumstances would farm laborers be called under the second draft before the 15th of July. Subsequently he issued his telegram No. B-80 in which these instructions are reiterated an emphasized, and in Bulletin No. 222 he especially refers to telegram B-80, and says that the provisions of this telegram must be observed in making this call. I, therefore, earnestly urge you not to call any farmer or farm laboroer in this five per cent. The people of the State have a right to rely upon these bulletins of the War Department, and if there is any complaint made at Washington on account of your failure to call these farmers and farm laboroers, please refer Washington to me, and I will assume the entire responsibility, and inform Washington that I specifically instructed you not to make any such calls.
Very truly yours,
[unsigned]
B-T
View More Record Details

Manuscript Type: