Letter from Santford Martin to John V. B. Metts, 30 April 1917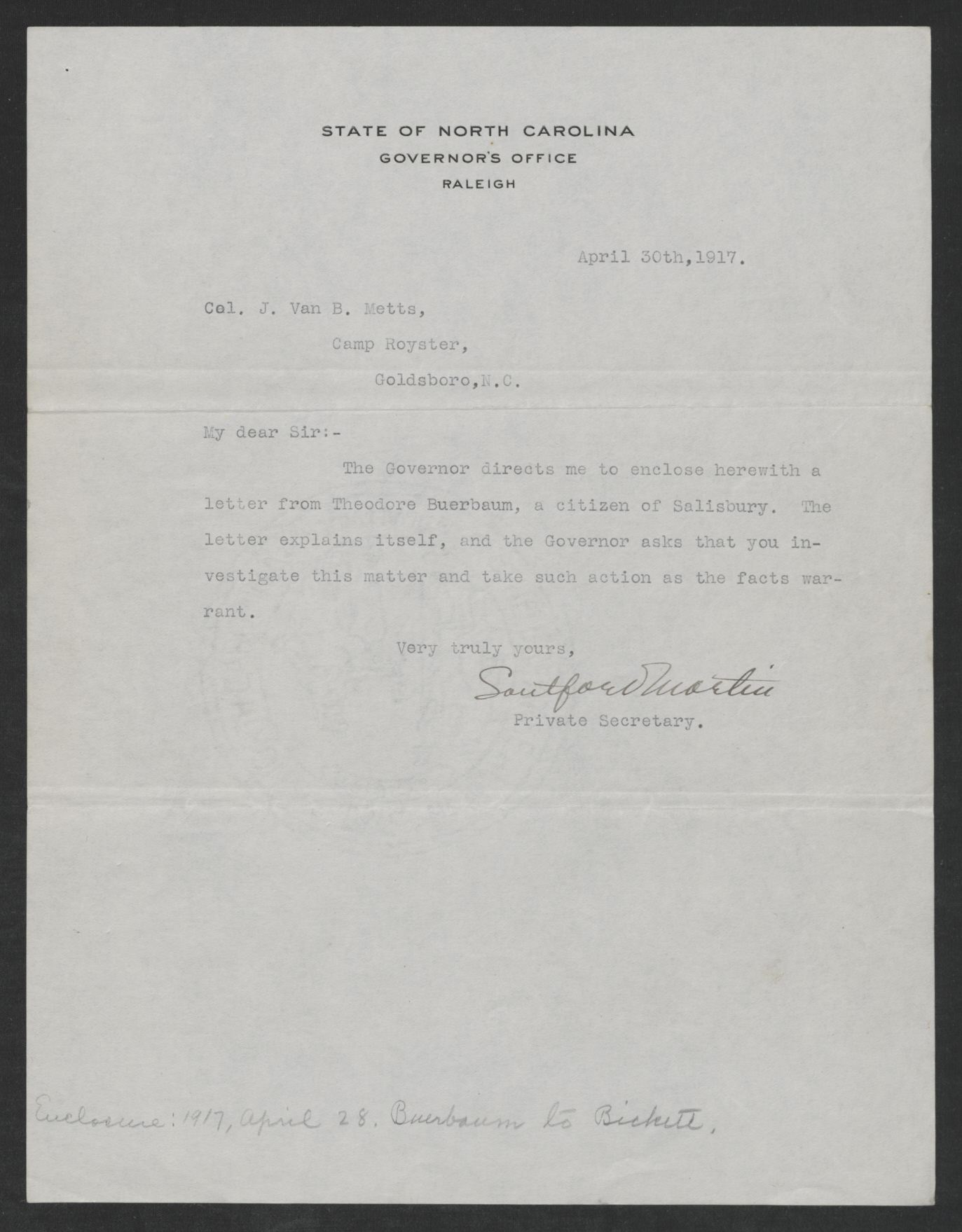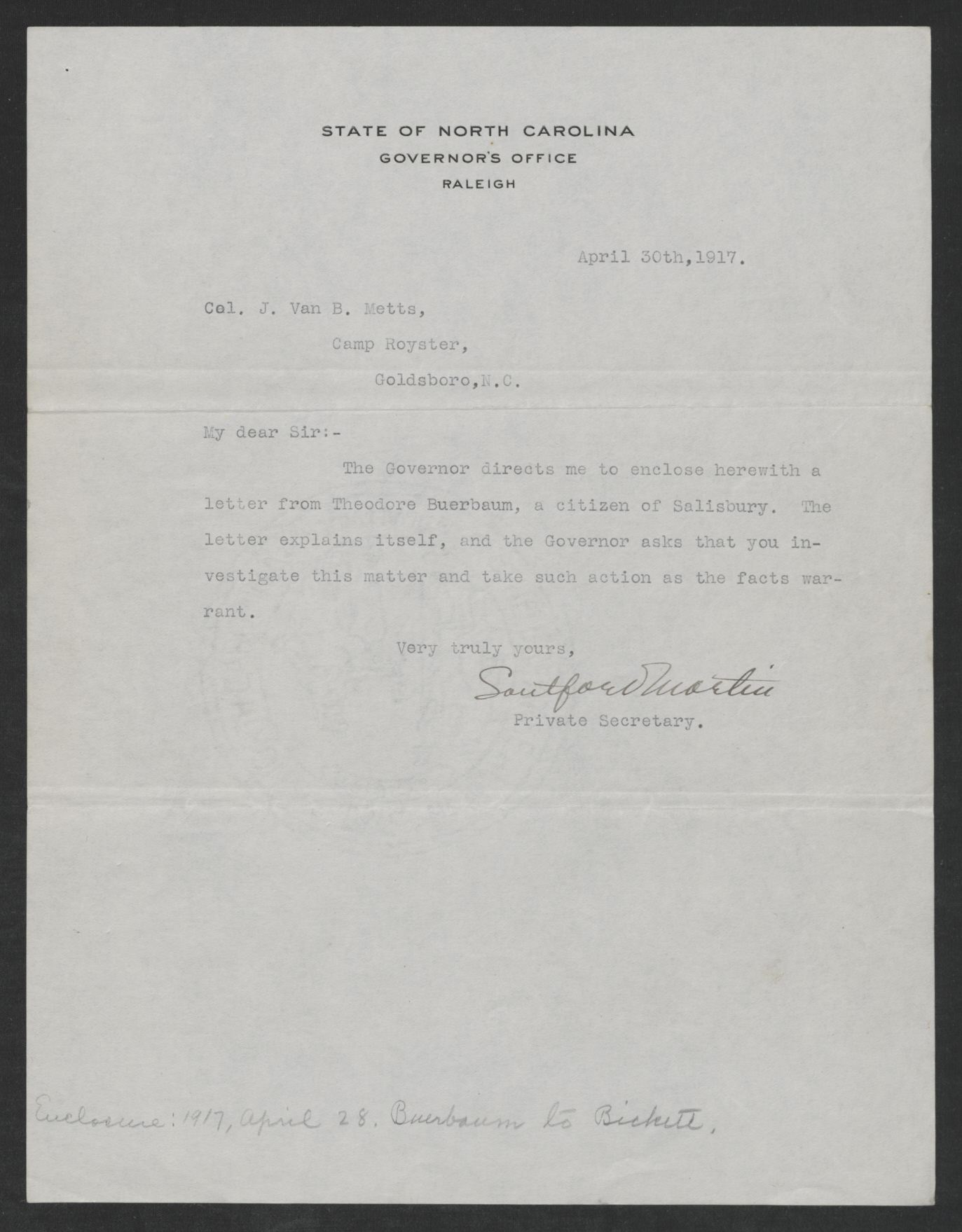 STATE OF NORTH CAROLINA
GOVERNOR'S OFFICE
RALEIGH
April 30th, 1917.
Col. J. Van B. Metts,
Camp Royster,
Goldsboro, N.C.
My dear Sir:-
The Governor directs me to enclose herewith a letter from Theodore Buerbaum, a citizen of Salisbury. The letter explains itself, and the Governor asks that you investigate this matter and take such action as the facts warrant.
Very truly yours,
Santford Martin
Private Secretary.
Enclosure: 1917, April 28. Buerbaum to Bickett.
View More Record Details

Manuscript Type: