Letter from Winfield S. Church to Thomas W. Bickett, 31 October 1918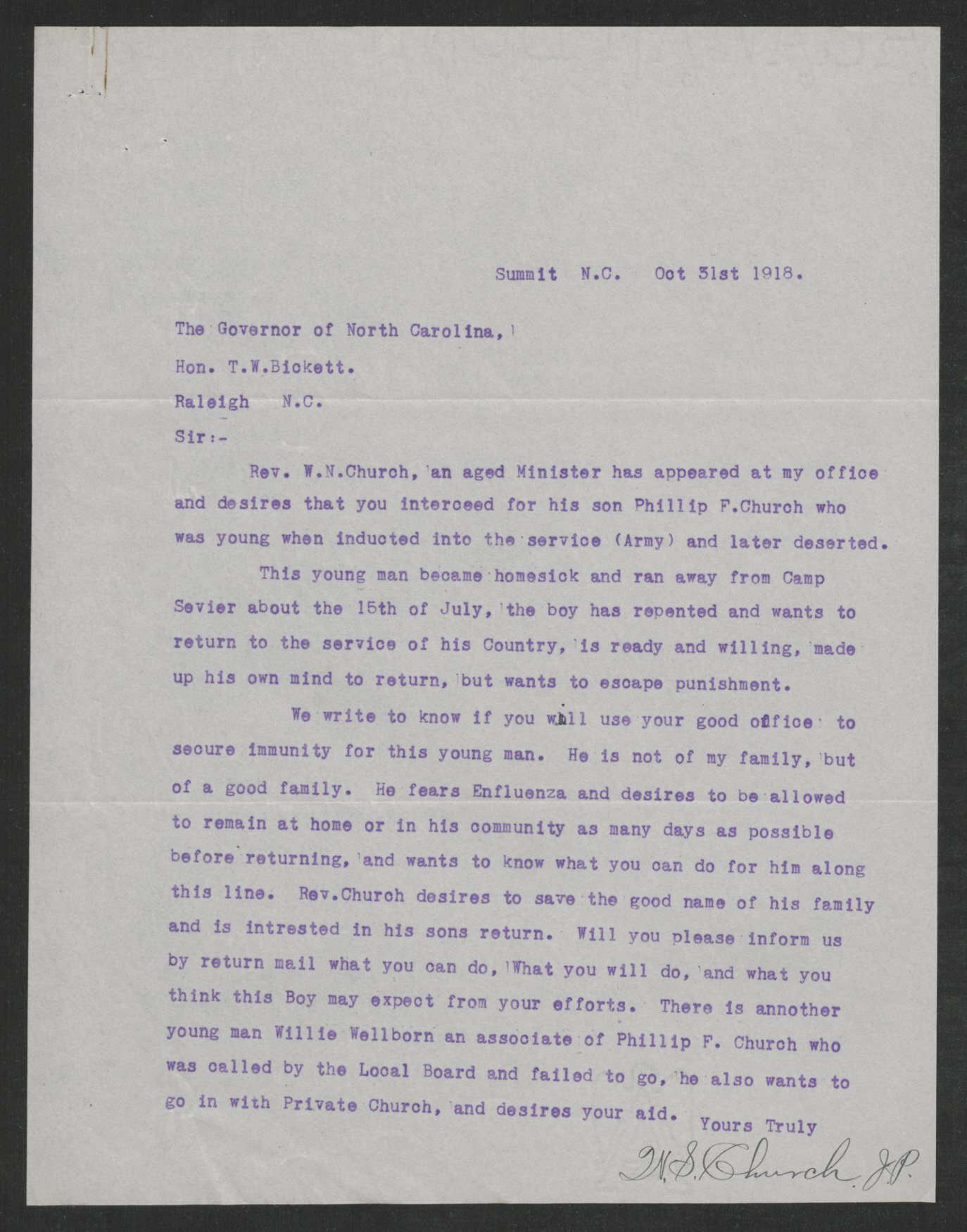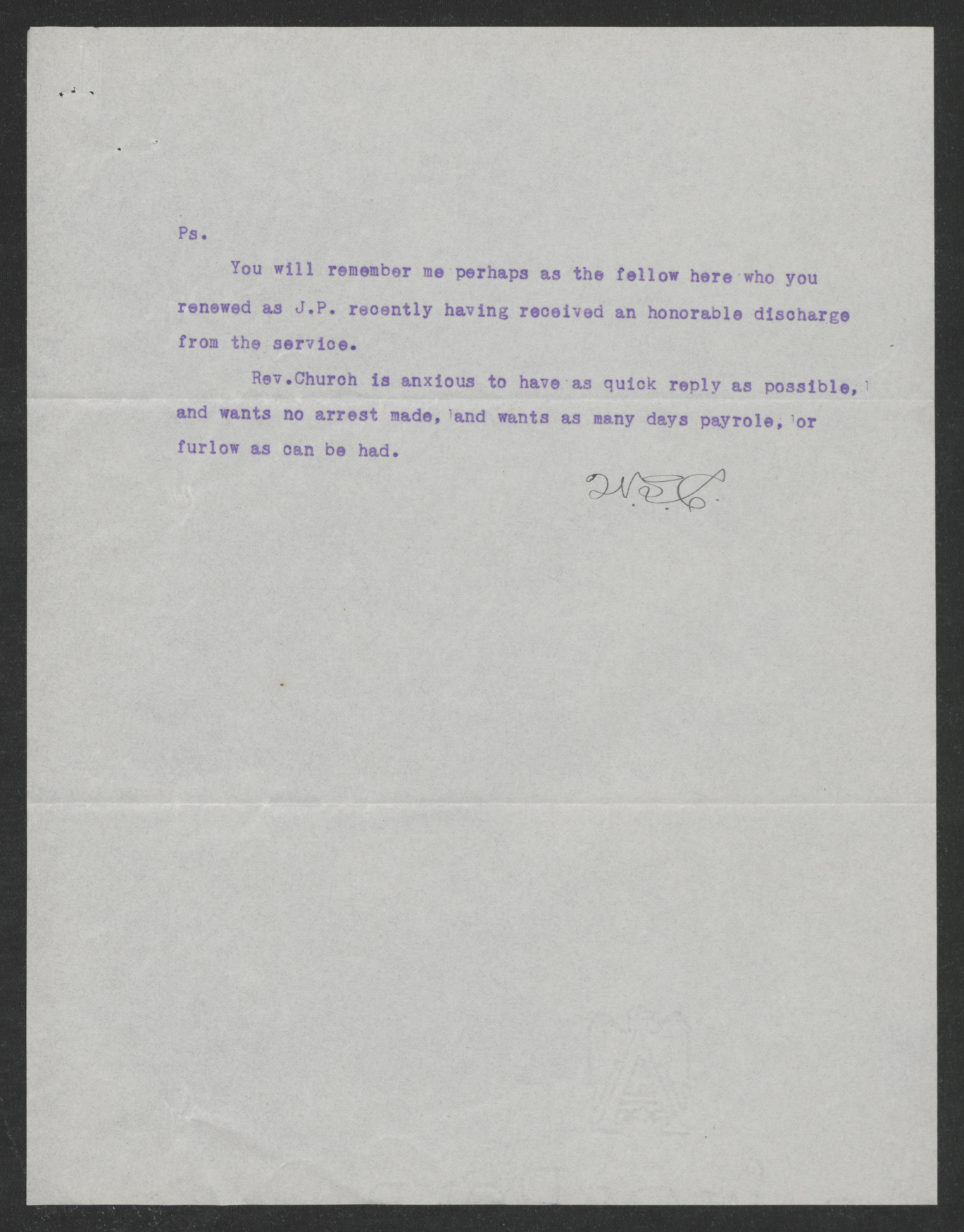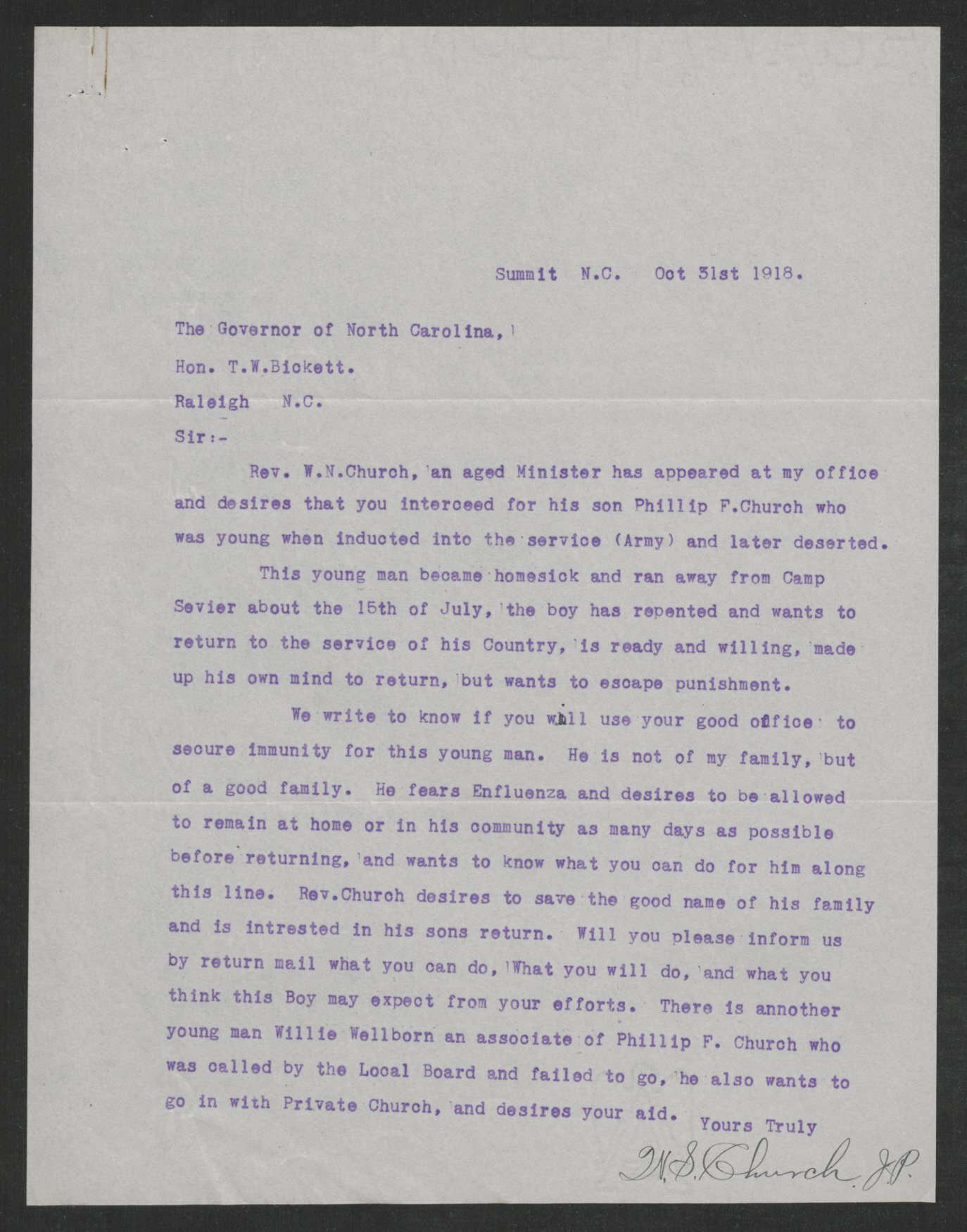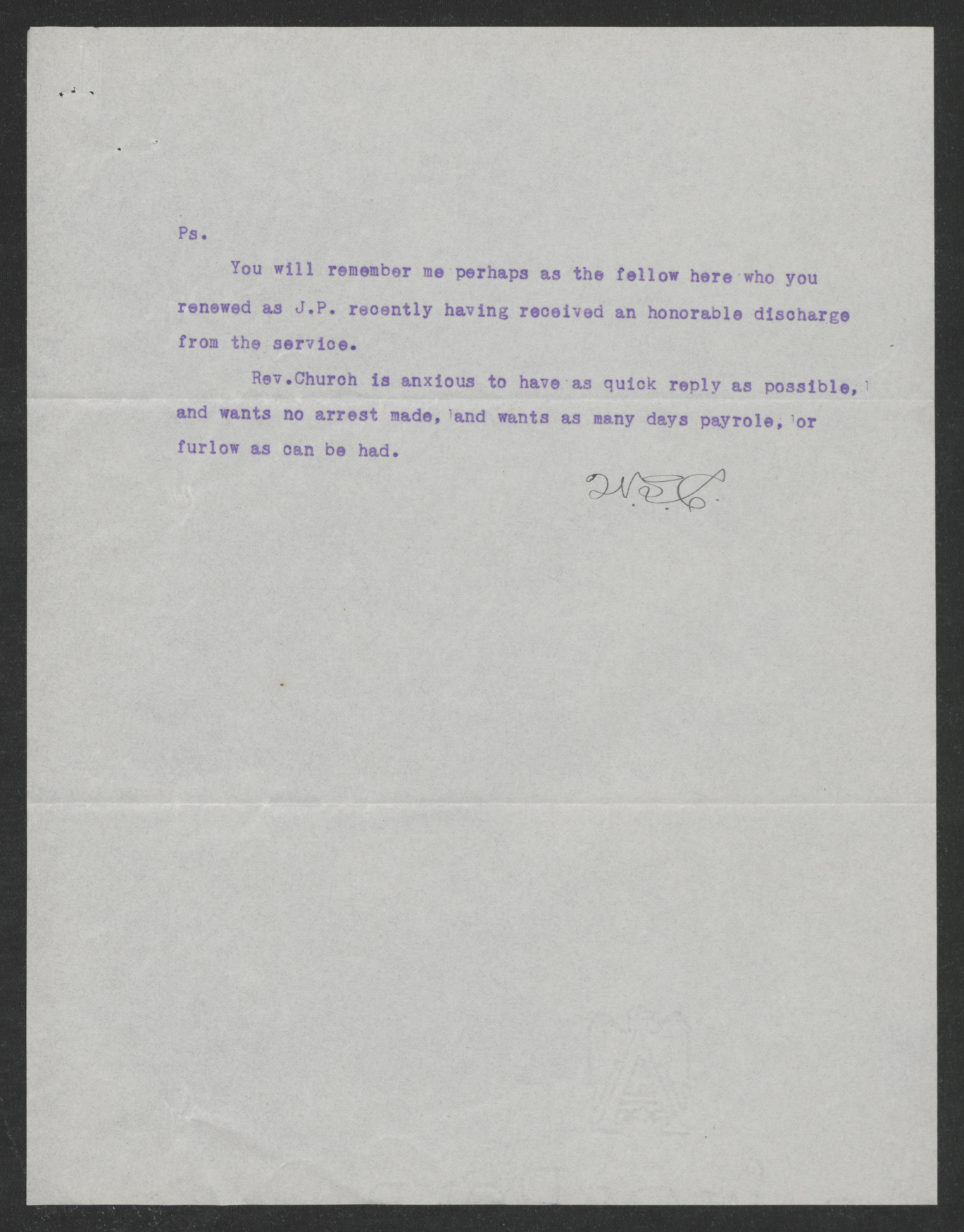 Summit N. C. Oct 31st 1918.
The Governor of North Carolina,
Hon. T. W. Bickett.
Raleigh N.C.
Sir:-
Rev. W. N. Church, an aged Minister has appeared at my office and desires that you interceed for his son Phillip F. Church who was young when inducted into the service (Army) and later deserted.
This young man became homesick and ran away from Camp Sevier1 about the 15th of July, the boy has repented and wants to return to the service of his Country, is ready and willing, made up his own mind to return, but wants to escape punishment.
We write to know if you will use your good office to secure immunity for this young man. He is not of my family, but of a good family. He fears Enfluenza and desires to be allowed to remain at home or in his community as many days as possible before returning, and wants to know what you can do for him along this line. Rev. Church desires to save the good name of his family and is interested in his sons return. Will you please inform us by return mail what you can do, What you will do, and what you think this Boy may expect from your efforts. There is annother young man Willie Wellborn an associate of Phillip F. Church who was called by the Local Board and failed to go, he also wants to go in with Private Church, and desires your aid.
Yours Truly
W. S. Church, J. P.
Ps.
You will remember me perhaps as the fellow here who you renewed as J. P. recently having received an honorable discharge from the service.
Rev. Church is anxious to have as quick reply as possible, and wants no arrest made, and wants as many days payrole, or furlow as can be had.
1. Camp Sevier was located in South Carolina.
View More Record Details

Manuscript Type: