Telegram from Carl E. Milliken to Thomas W. Bickett, 5 May 1917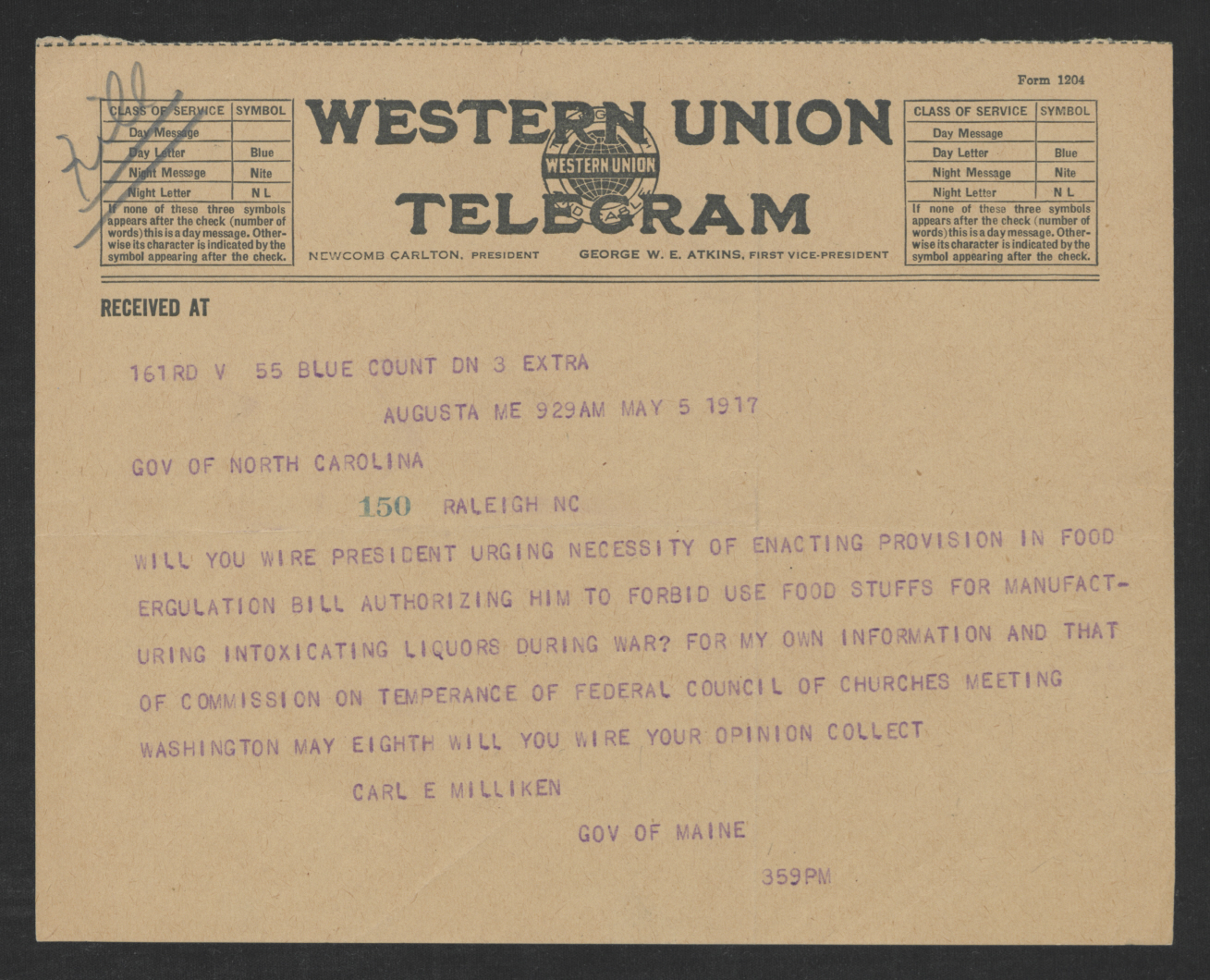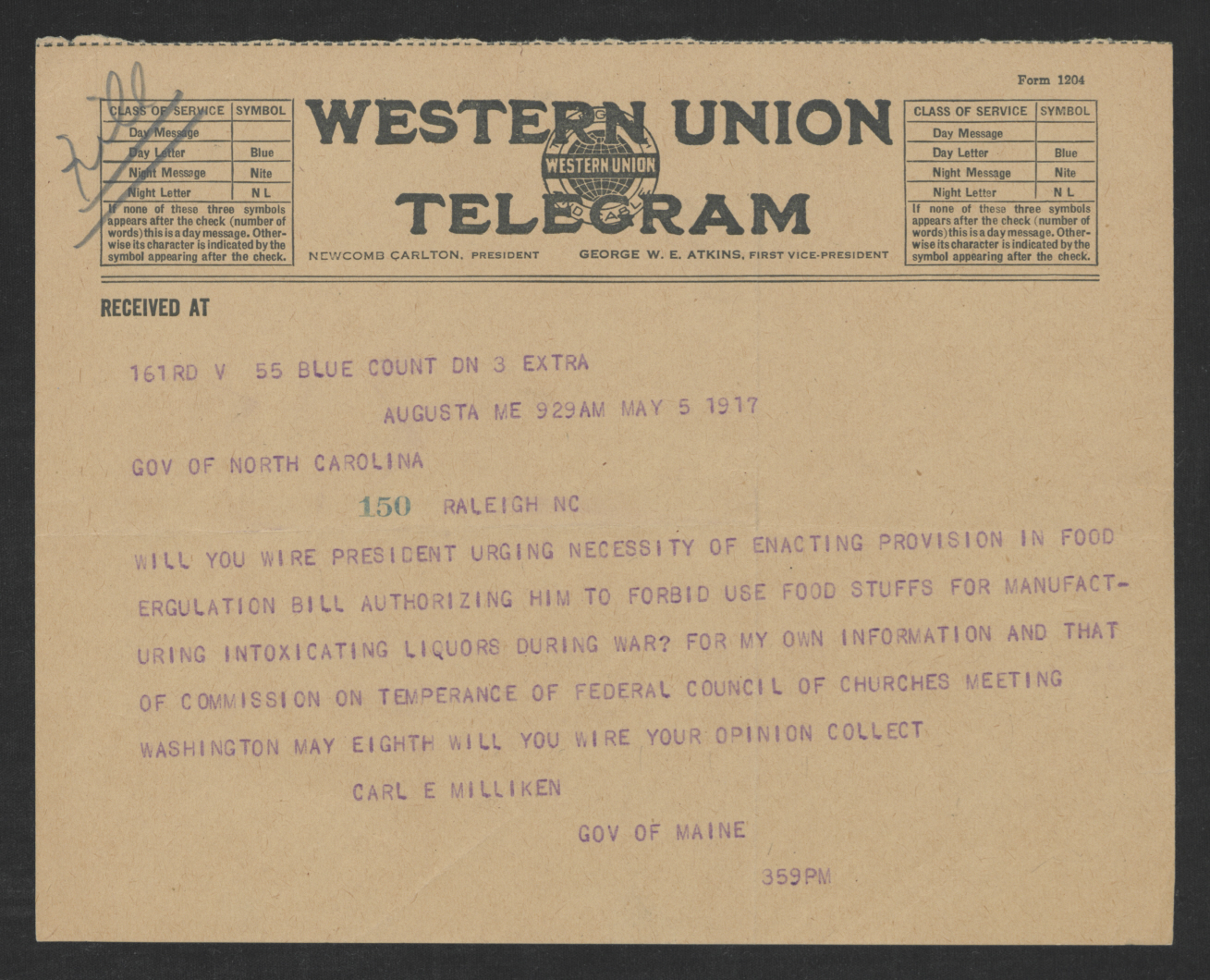 Augusta, M.E., 9:29 AM, May 5, 1917.
Gov. of North Carolina
Raleigh, N.C.
Will you wire President urging necessity of enacting provision in food ergulation bill authorizing him to forbid use food stuffs for manufacturing intoxicating liquors during war? For my own information and that of Commission on Temperance of Federal Council of Churches meeting Washington May eighth. Will you wire your opinion collect?
Carl E. Milliken
Gov. of Maine
3:59PM
View More Record Details

Manuscript Type: