Letter from Winnin R. Dyson to Thomas W. Bickett, 1917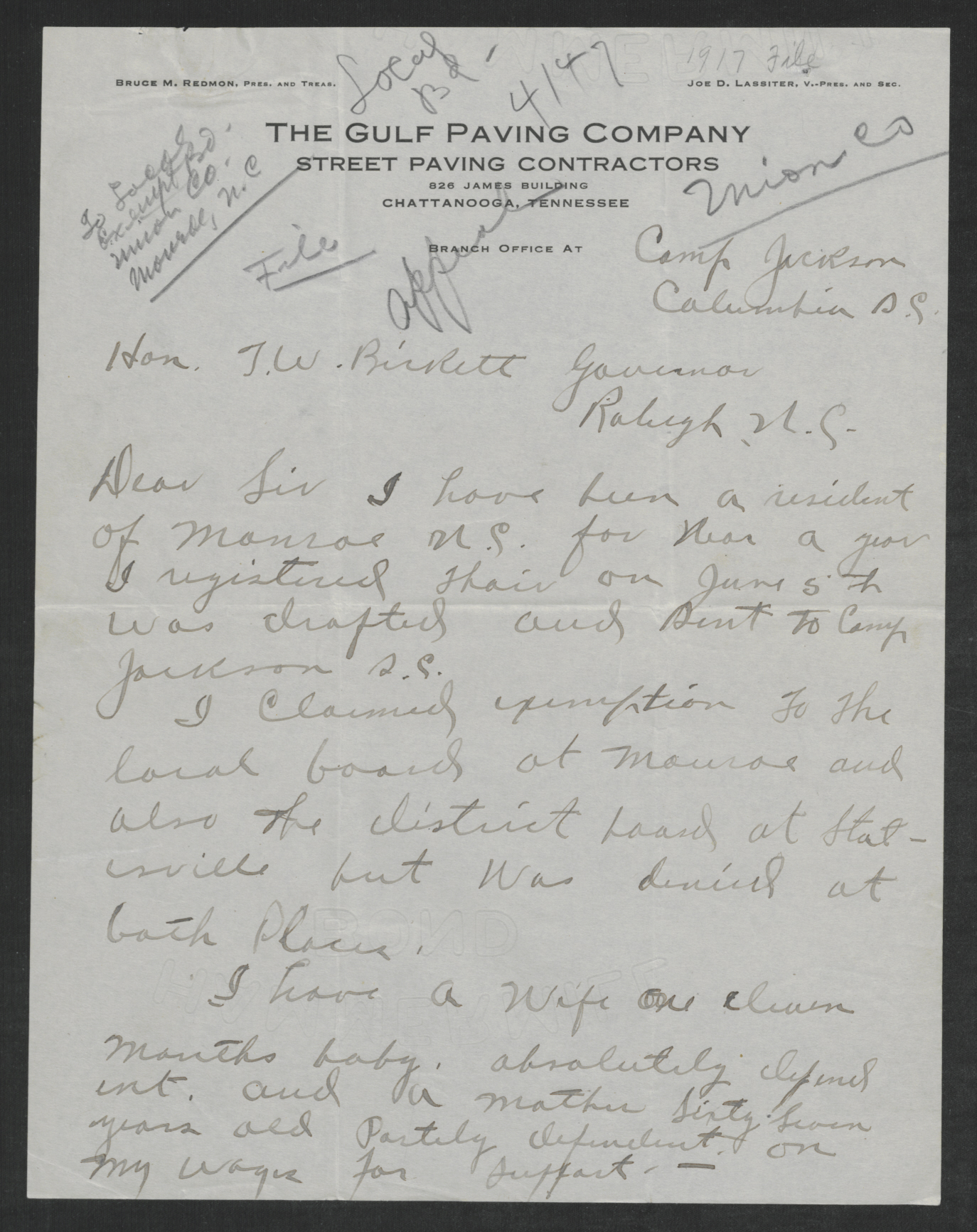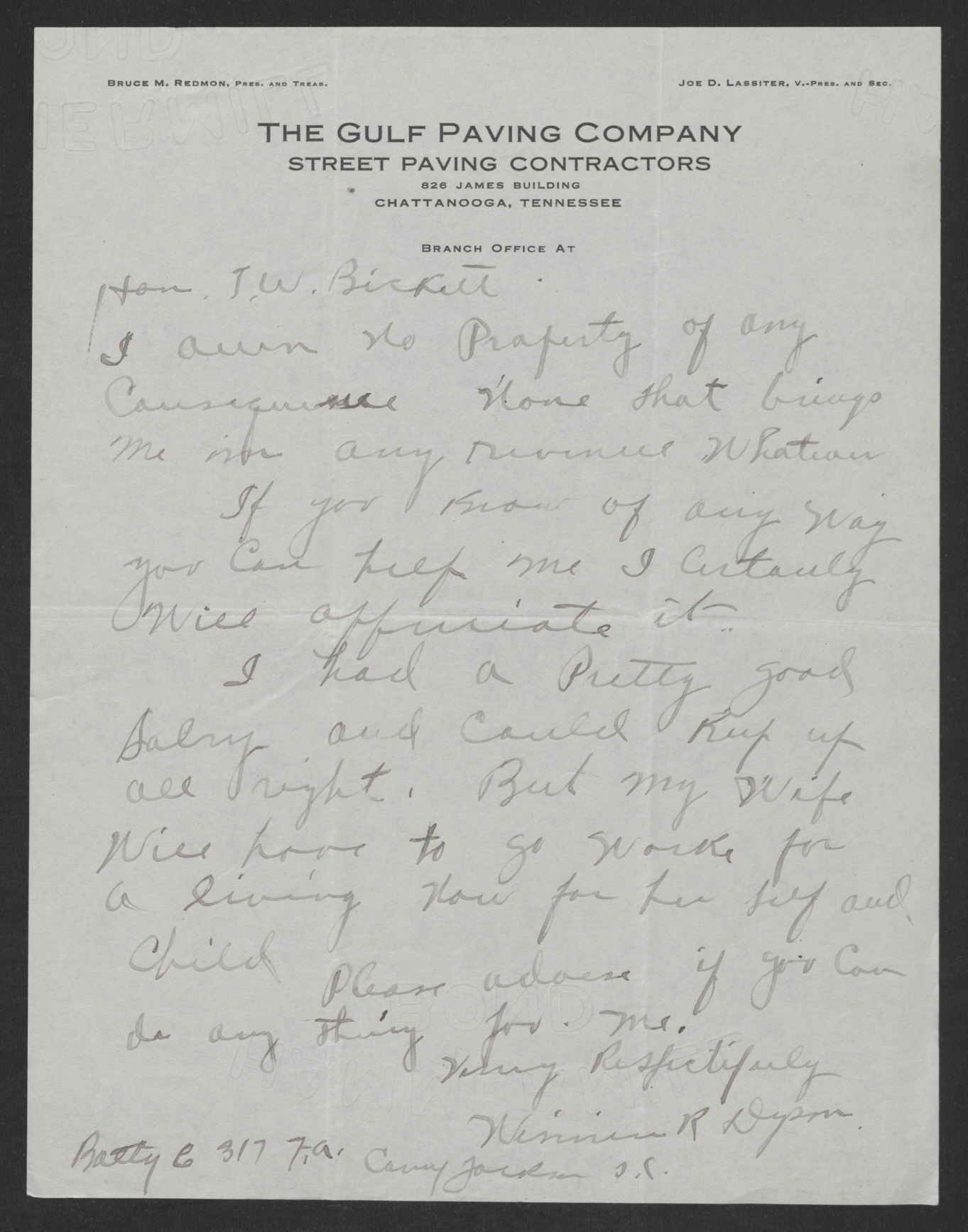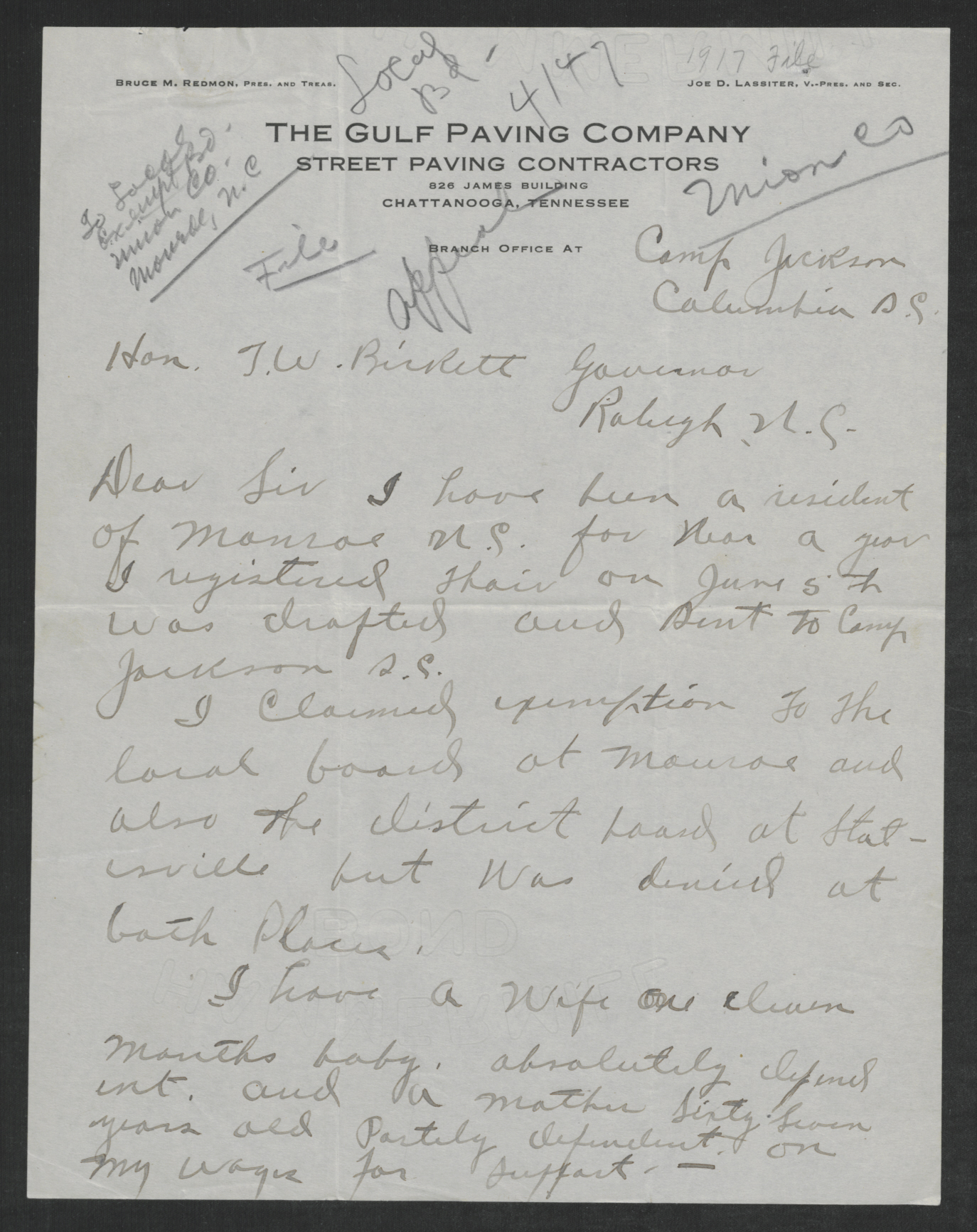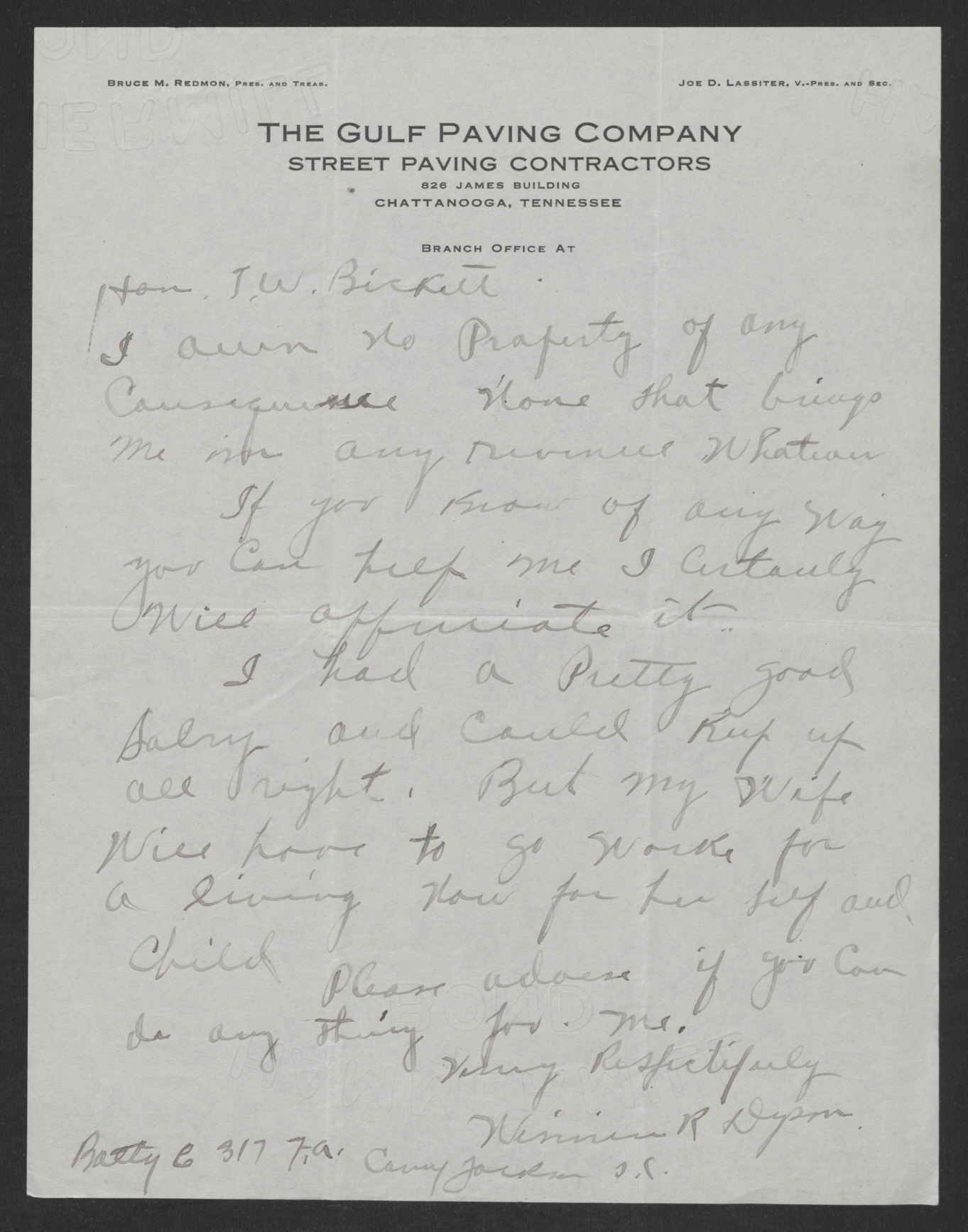 THE GULF PAVING COMPANY
STREET PAVING CONTRACTORS
1917
Camp Jackson
Columbia S.C.
Hon. T. W. Bickett Governor
Raleigh, N.C.
Dear Sir
I have been a resident of Monroe N.C. for near a year. I registered thair on June 5th was drafted and sent to Camp Jackson S.C.
I claimed exemption to the local board at Monroe and also the district board at Statesville but was denied at both Places.
I have a wife one eleven months baby, absolutely dependent. And a mother sixty-seven years old Partely dependent on my wages for support.—
I own no Property of any Consequence None that brings me in any revenue Whatever
If you know of any way you Can help me I certainly Will appreciate it.
I had a Pretty good salry and could keep up all right. But my Wife Will have to go work for a living now for her self and child
Please advise if you Can do any thing for me.
Very Respectifuly
Batty C 317 F.A. Camp Jackson S.C.
View More Record Details

Manuscript Type: